I love how creative and inclusive the DnD community is. I'd argue that a lot of fans can make something out of nothing. From my father's designs (that are still in my parent's basement) to my introduction to the hours that go into making a background story and characters, it seems like there's little that most DnD fans won't take on. But there's no denying that having a great DnD table design can make a world of difference.
Doubt that? Then check out my list of Best Dnd table ideas. From simple tables on a budget to designs with a TV and animated maps, all of these setups are a great backdrop for an epic game. See what's exciting me- and how to use these table designs to be a memorable Dungeon Master.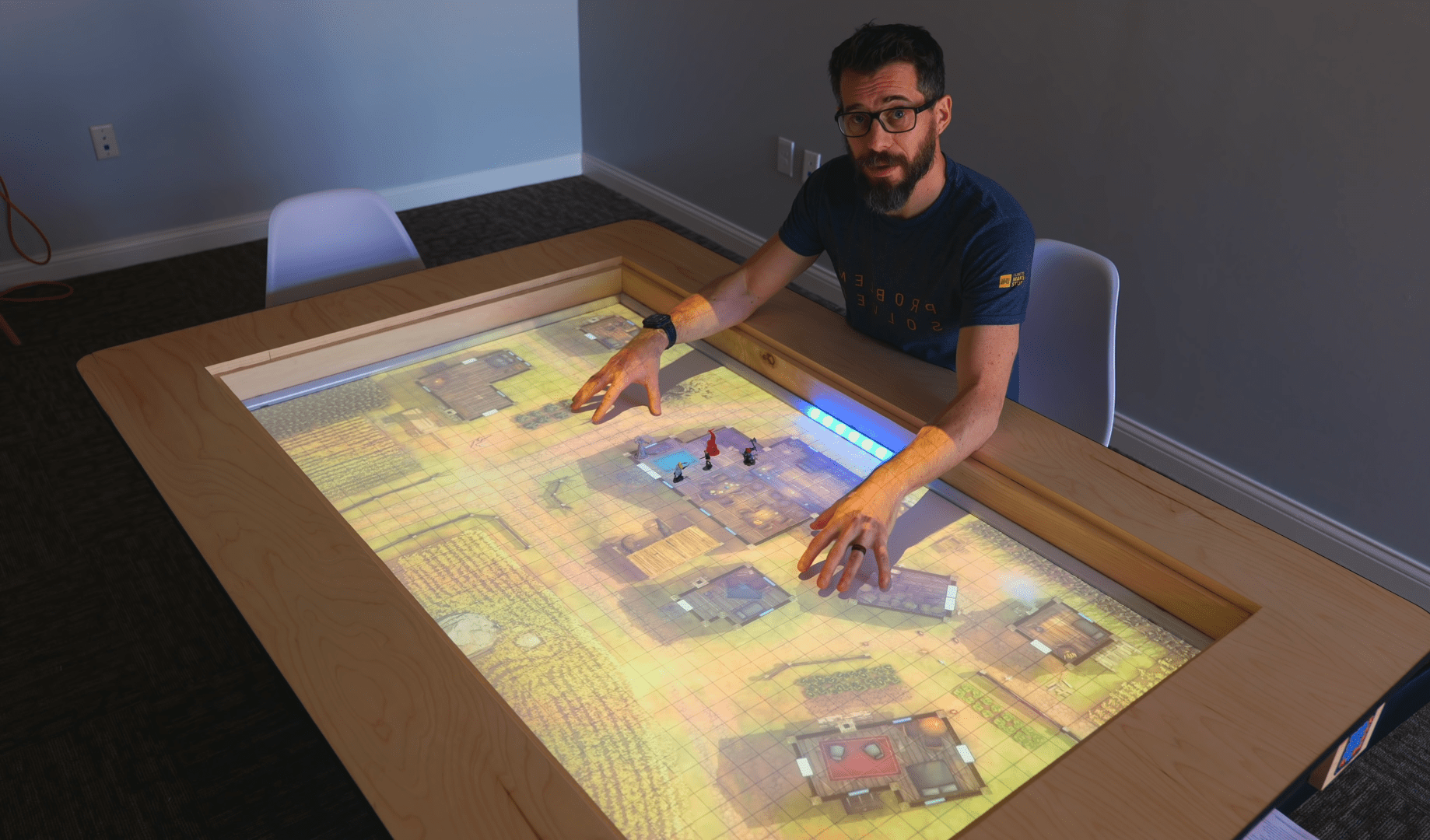 Bottom Line Up Front Summary: While there's no one best DnD table for everyone, a great table design is a point of pride for a Dungeon Master. That's for good reason: a table not only gives you a place to play, but it can also enhance your gameplay experience!
I recommend that tables are no smaller than 3 or 3.5 feet wide, with sturdy construction and edges to keep your dice from falling off. These ideas combine creative design and practical use for hours of DnD.
If I had to recommend just one of these DnD table ideas, it would be a simple and versatile design like the DIY Gaming Table Under $150. You still get the experience of a DIY project, with practical features for a great game of DnD.
Since it's easy to customize, you can buy affordable add-ons, like clip-on trays, for more storage space. And, of course, it proves that you can have a fantastic gaming table for less than you think.
Read also: Comprehensive Guide to DnD Products and Merchandise.
My Top Ideas
My Ideas Criteria
Any table won't do for the most avid Dungeons and Dragons fans! I considered the creativity and passion that goes into every DnD game and applied it to table designs. Here's how, and why I love each one of these ideas- for both new and seasoned players.
DnD Table Dimensions
A great DnD table isn't much good if you don't have room for a map and dice rolling. I wanted my ideas to work with a minimum width of about 3.5 feet. If you go much smaller than that, you're going to run into logistical problems.
I also like more generous table sizes- around 5 or 6 feet is my personal preference. That said, I included a variety of table dimensions within those ranges because a smaller space doesn't mean that you can't play D&D.
Buying vs Homemade
I'm including links to tables you can buy as is- because there's still a lot of customization you can add, from additions to accessories. And creative as the DnD community is, not everyone has the skills to fully DIY a table.
With that in mind, I'm slipping in both things to buy (and customize) and links to step-by-step tutorials.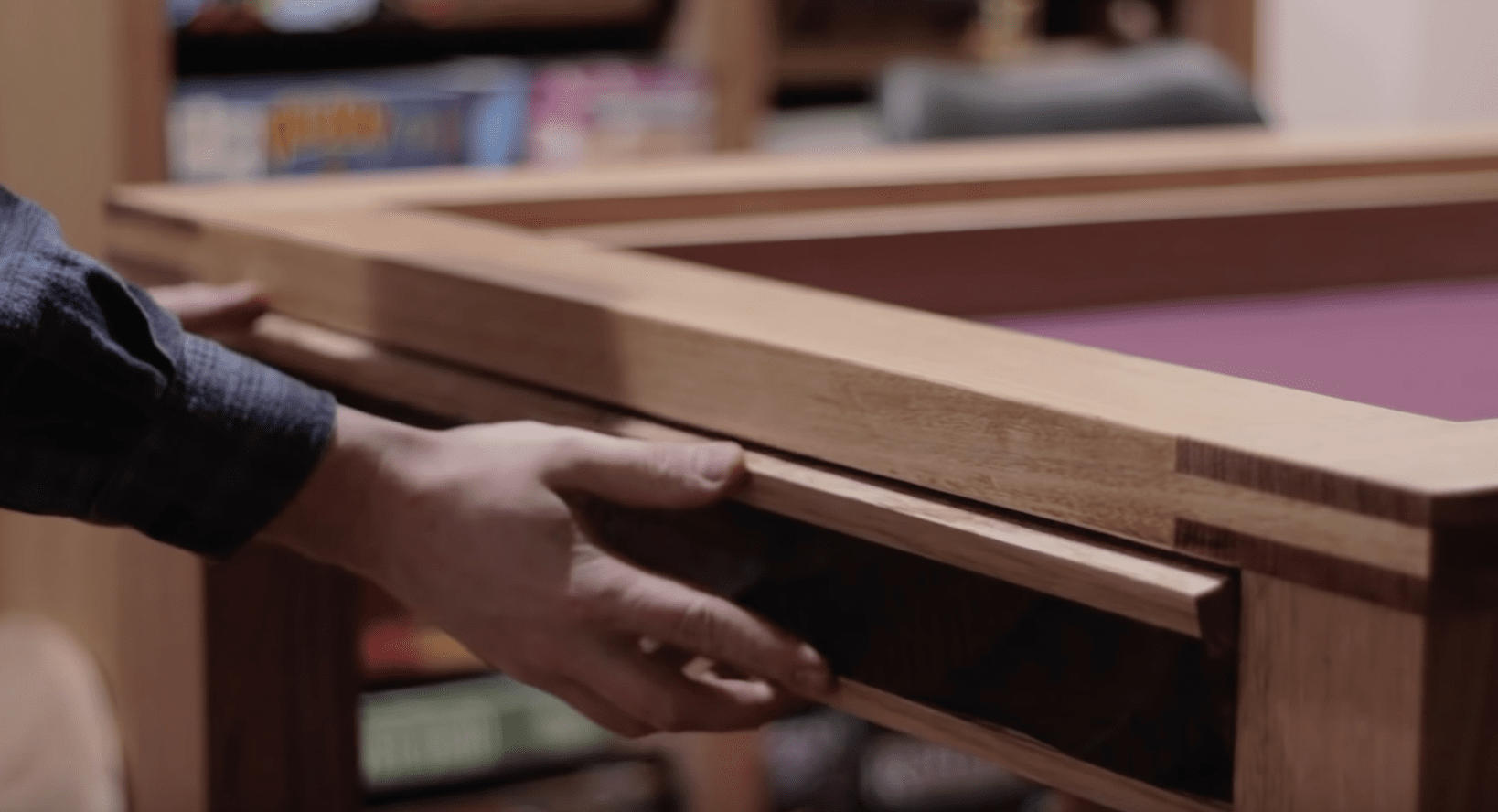 Types of Tables
Above all, I want a DnD table set up that is at once interesting and practical. That means looking at sturdy setups, including durable metal and hardwood tables. But sometimes you're low on space, and I want to honor that too.
I'll include an idea for space-saving, like folding tables, trays, and tables with additional storage for all your DnD game accessories.
Unique Designs and Shapes
While a square table is always going to be a practical design for tabletop games, I think DnD deserves unique designs, too. From hexagon tables to tables with touches of fantastical details, it was vital for me to sprinkle in some creative ideas.
I also love tables that nod to key components of Dungeons and Dragons- like classes (Barbarian, Beast Masters, and more). Taking inspiration from classic, clothing and magical elements, these table ideas go beyond the basic gameplay table.
Practical Setup
I admit it: I'm a disorganized person. And that's not the best quality if you're playing DnD. With that in mind, I'm including ideas to keep your game organized- from dice tray tables to added storage and more. And of course, aesthetics only takes you so far: I want all of these table designs to enhance gameplay, not impede it!
Cost/ Budget
Look: part of the appeal of Dungeons and Dragons is that you don't have to be wealthy to play. Sure, you can collect the best D&D dice or stock up on Dungeons and Dragons books, but I don't want these table ideas to exclude anyone. I am favoring well-priced, quality options for different budgets. Even if you don't DIY, I believe there are ways to save money. For that reason, I'm balancing quality with fresh, budget-friendly ideas.
Shopping & Inspiration
While Etsy has some appealing DnD handmade tables, I stuck to recommendations on websites that have more consistent stock and inventory (if you want a custom table made to order, though Etsy is a great place to look!). From Ikea to Amazon to furniture stores, my picks are from places I'd shop myself.
Interesting Read: Guide to the Best DnD Merch.
Awesome DnD Table Designs- My Ideas
It's time to set up for an incredible game of DnD. Here are a few design ideas that will take your next game to the next level. From simple and cheap to high-end and immersive, these ideas showcase and complement the creativity of the world of Dungeons & Dragons.
Digital/ Interactive DnD Table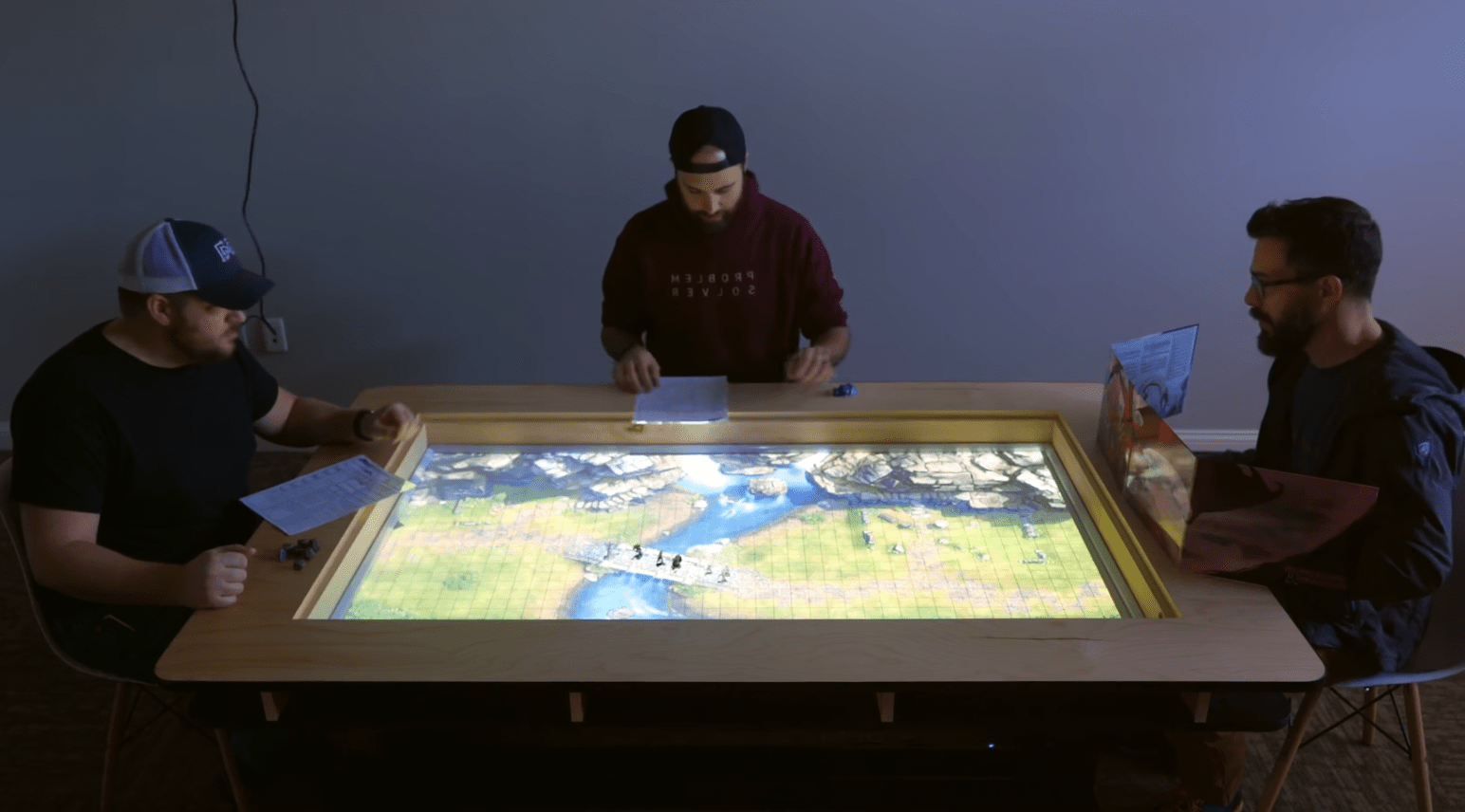 One of my favorite design ideas is admittedly the most expensive: a DnD table made with a TV or projector. A modestly-sized flat-screen TV is all you need to have the same effect. But if you want a more practical solution, most people are using a projector system- like the CineBeam projector systems. This is a painstaking process, but the result is you'll have the most visually appealing and realistic game of DnD you've ever played.
Using 3D modeling programs, your most excellent campaign yet can come to life. While I love this idea in theory, it's also the most challenging, and not something I could take on alone. See their woodworking tools, as well as their recommendations for hidden gaming table tech (such as keypads). Watch their entire process on this Digital Gaming Table Tutorial.
Portable TV Table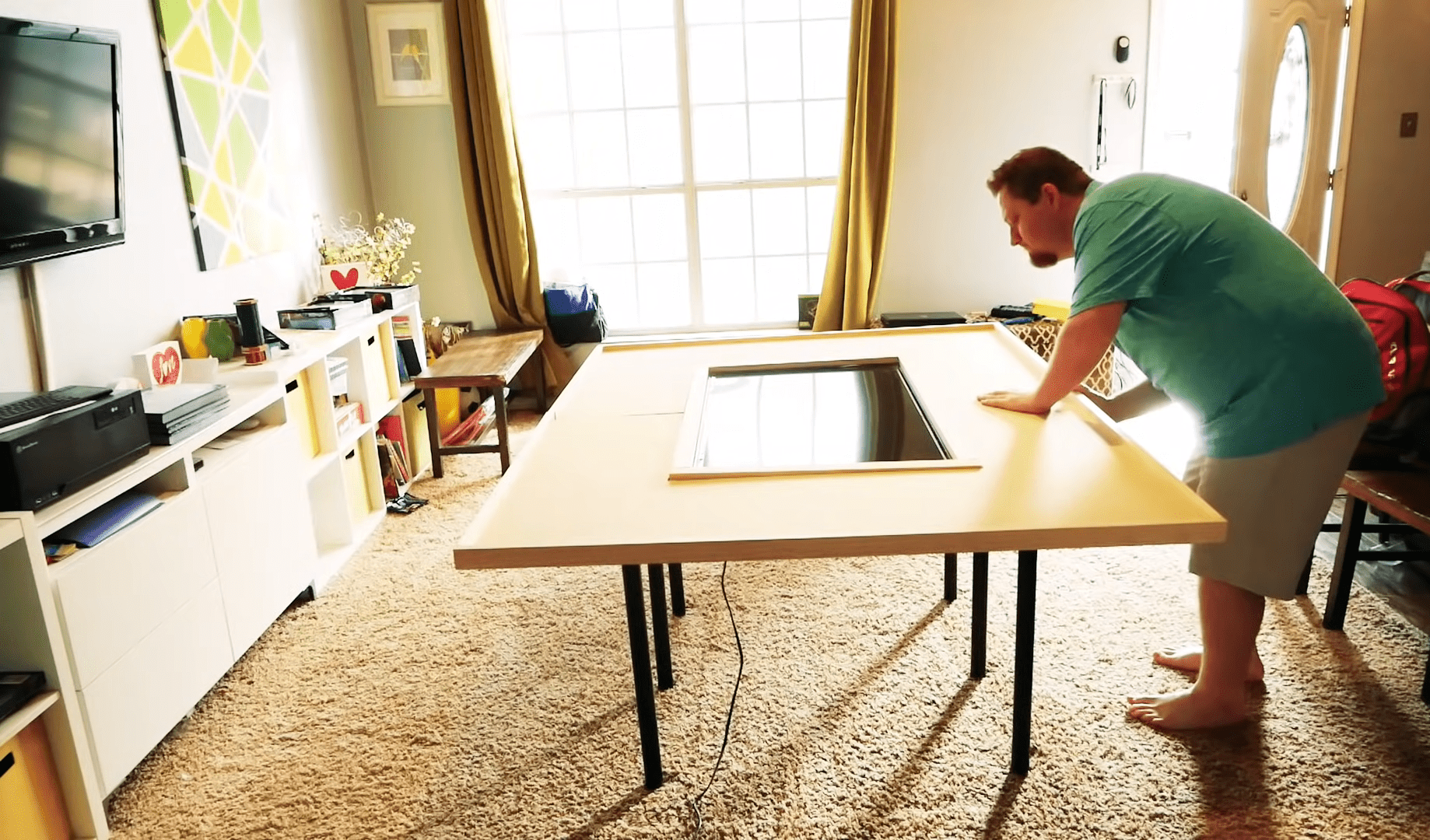 If you've ever had the experience of living in a tiny dorm room or cozy one-bedroom apartment like I have, you know that sometimes space is limited.
But even in those tight spaces, there's no reason why you can't host a great DnD game. I love this DnD table design for a few reasons: it doesn't take up much space, it's portable, and it includes a digital map.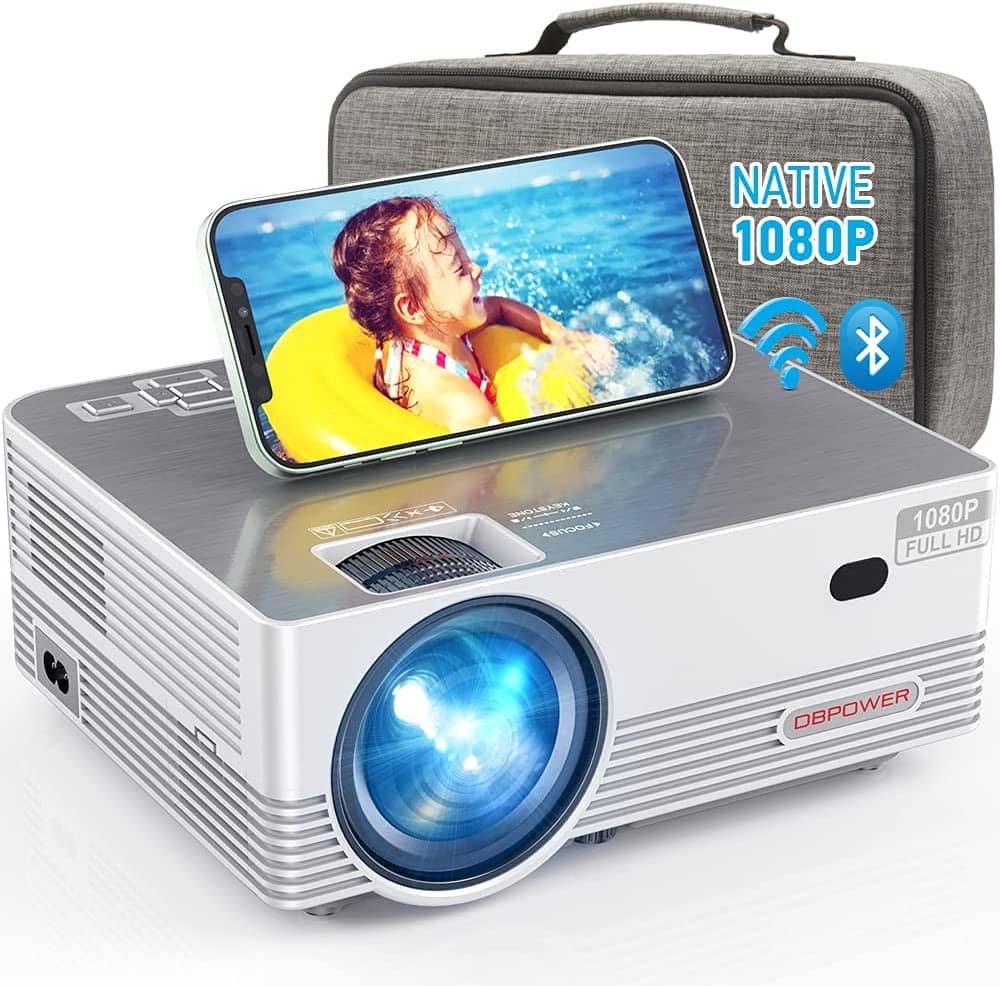 This cheap DIY table goes high-tech by using a TV projector system, but it doesn't require the same budget or time as my previous design. You'll need neoprene sheets, a pocket hole jig system, an affordable LED screen wall mount, and a cable adapter.
Buy a table or use a large piece of plywood and attach these Ikea table legs for a simple and storable option.
Simple Gaming Table with Cover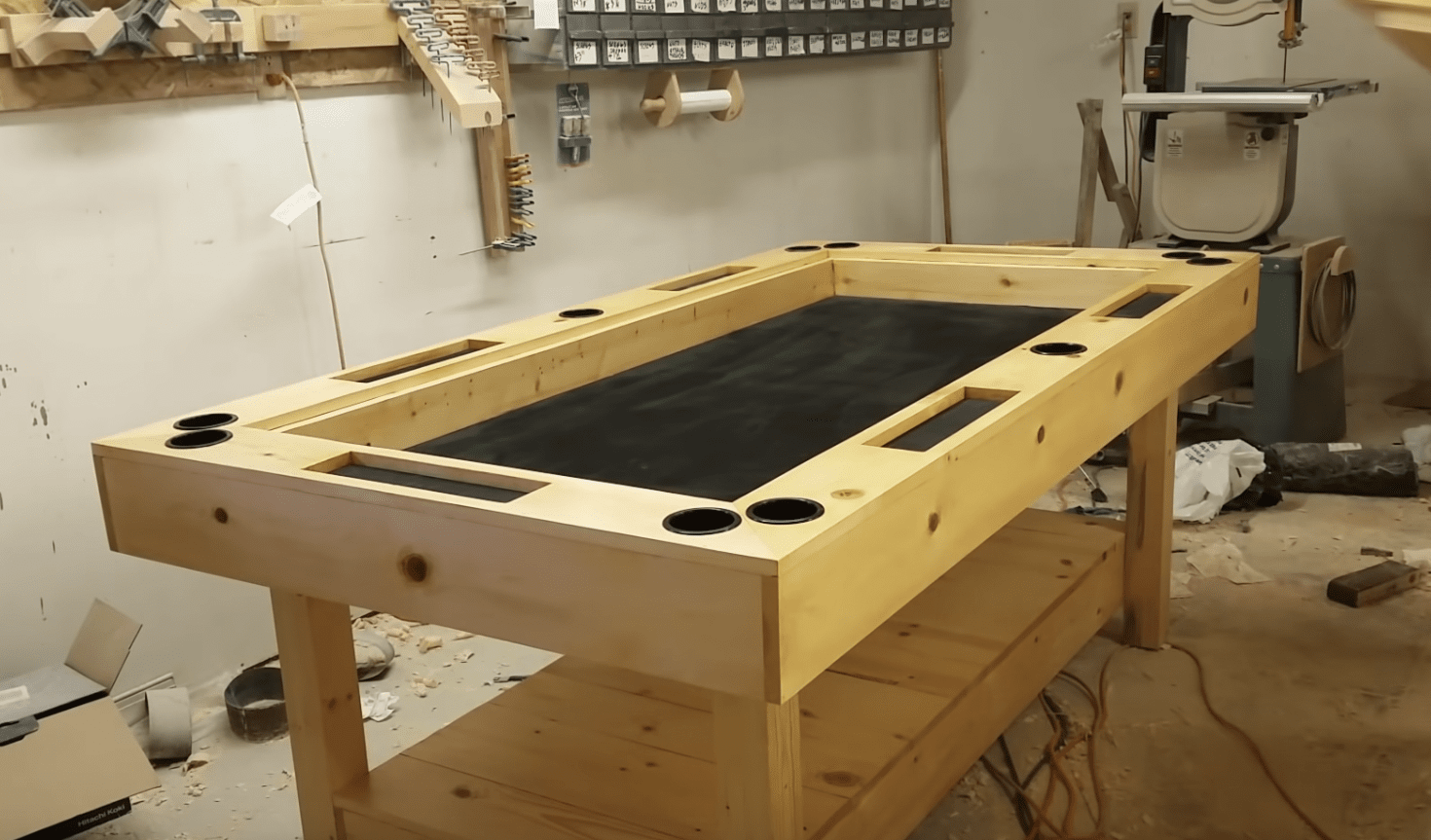 My cat Asher loves to play. The problem? His favorite things to play with don't cat toys, but almost everything else: from ponytail bands to dice. When you factor in his agility (and love for knocking things over), Asher and DnD games don't always mix. That's why a DnD table with dice cup holders and a protective lid is one of my favorite design ideas. Whether you have kids, pets, or just want to keep an important game safe, this DIY project is a great way to go. Even better?
Most of the materials are quite affordable. You'll need plywood strips, EVA foam sheets, contact cement, wood conditioner, clear-coat shellac, drop-in cup holders, and, of course, hardware. The biggest challenge is gathering all your materials and getting started. But this DnD table design is one you won't regret. Watch the Tutorial Here.
Large Gaming Table with Trays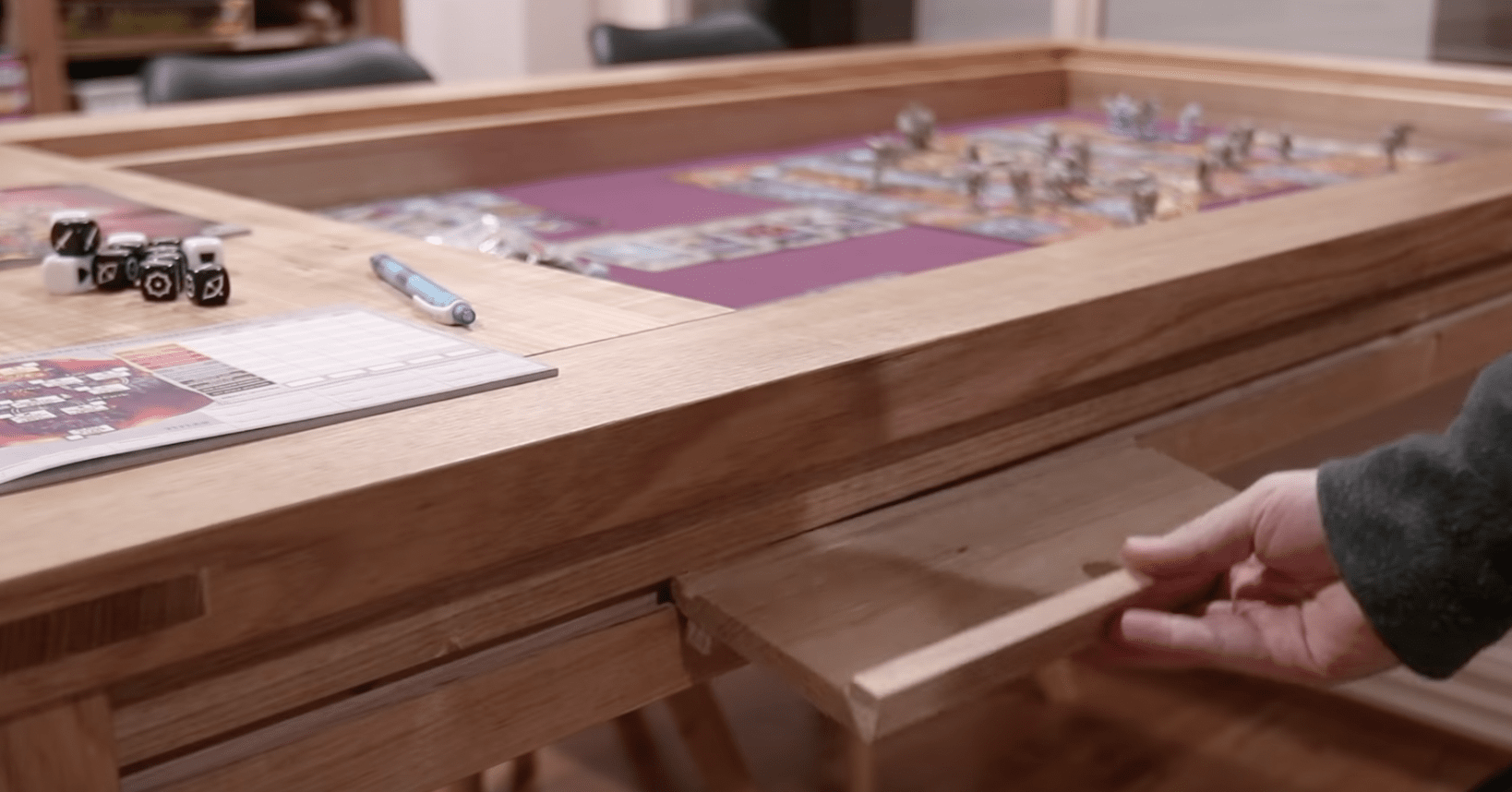 Confession: hard as I try, I've never been as organized as some people. I'm the type of person that always has a lot on my mind- thinking of my next set of characters or creative projects while I'm cleaning.
The point is, that it's important to have storage space. This DnD table design is excellent for just that and large parties. With slide-out trays and nooks for storing dice, pens, and even rulebooks, it's easily one of my favorite ideas.
It's a modification of the original Wood Whisperer Guild Gaming Dining Table and not as difficult to make as you'd think. You'll need a router table, bits and blades, and audio gear.
Even better? Shop for everything you need on a single Amazon Page. The design starts with a simple template but requires nifty craftsmanship, so you may want some help. Watch the Tutorial Here.
Tabletop Game Coffee Table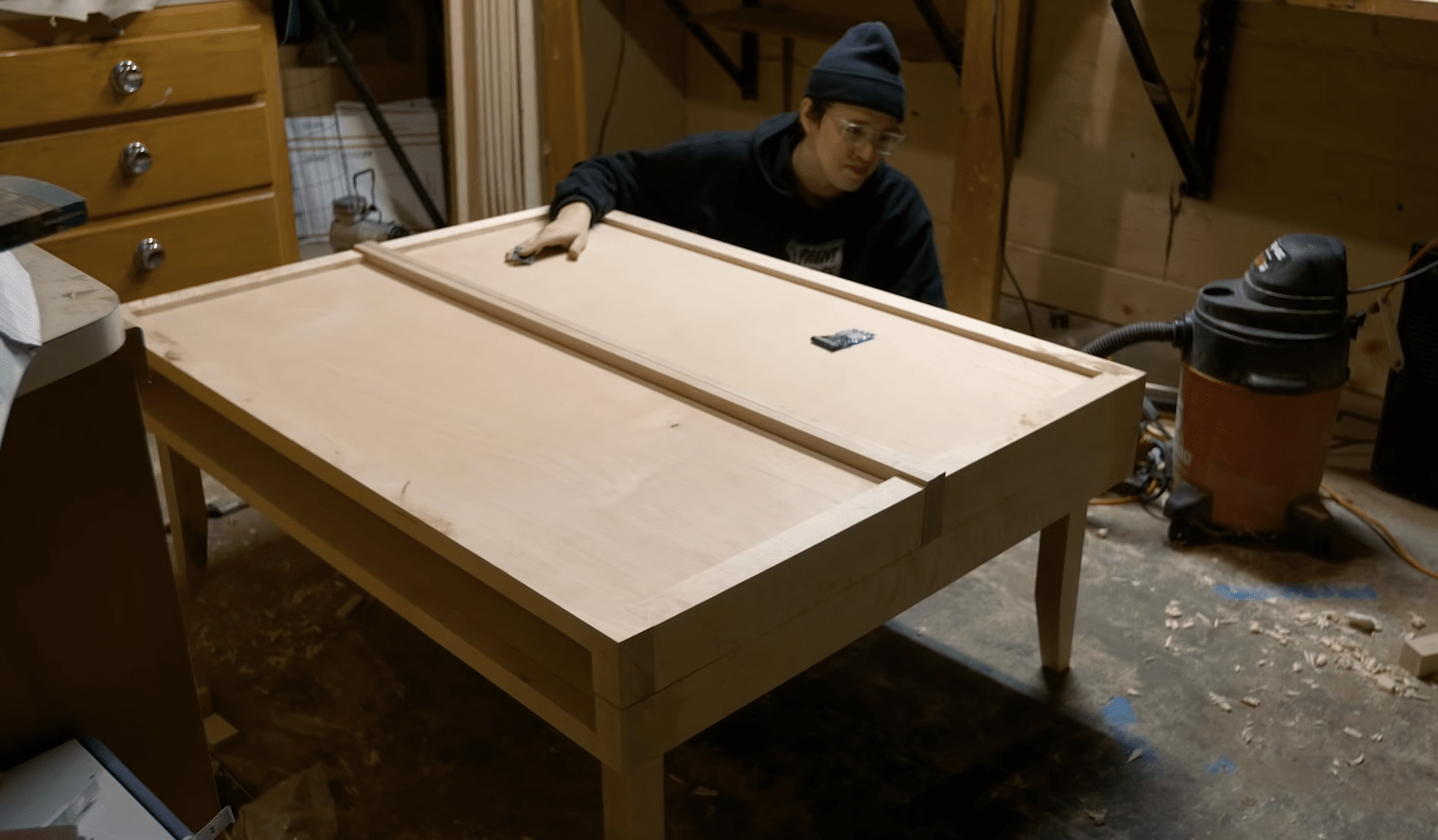 Something I've always loved about DnD is how you can create worlds out of almost nothing. Unlike some fandoms, DnD doesn't require high levels of technology or expensive accessories. Sometimes, a great game of DnD just needs a sturdy and practical table.
If you want a simple design or are new to DIY projects like this, you may want to follow this tutorial. What I like is that it's easy to make this table, but you still have some practical features for a great game.
The ridge on the side of the table prevents dice from rolling over the floor. there's ample space for a board and any accessories, and it's aesthetically pleasing enough to leave out.
This coffee board table design is made using a doweling jig, chisels, wooden mallet, circular saw, miter saw, jigsaw, plunge router, and router bit set.
But the good news is that it's a simple enough design that you can improvise a bit if you don't have everything. Watch the Tutorial Here.
Prophecy Gaming Table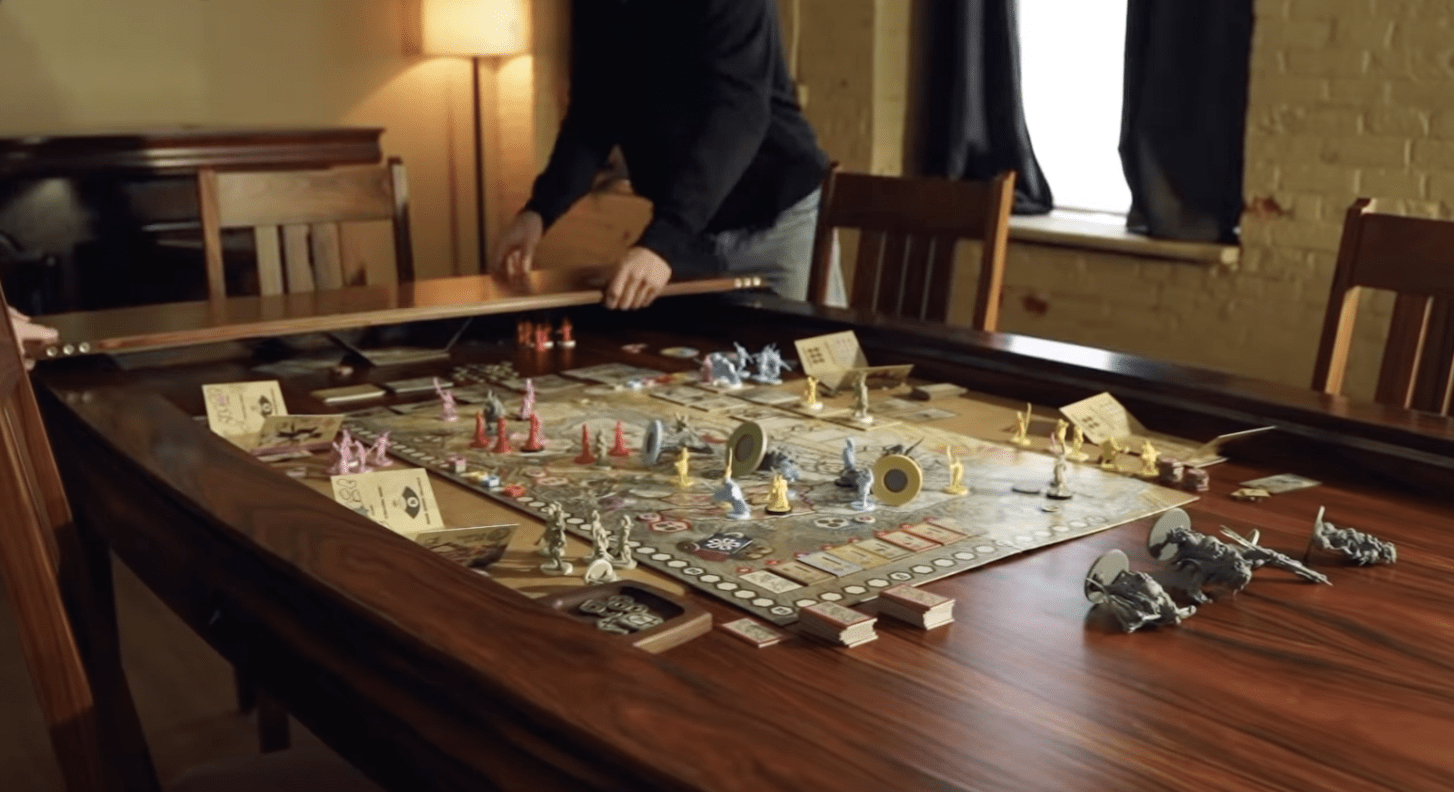 While most of my favorite DnD designs are DIY projects, I also know how difficult it is to find the time, and planning, (and sometimes talent) to make a table yourself.
If you have extra money to spend and you want a premium gaming table, Wyrmwood tables are one of the most revered in the DnD community.
The prophecy table includes a game lift mechanism, a dual magnetic rail system (for accessories: cup holders, card shelves and more are compatible), and a reversible play surface (microfiber fabric or hardwood surface).
It's a premium table, for the serious gamer. It even comes with a spill-resistant top. Watch the Preview Here or Buy Here.
DIY Gaming Table Under $150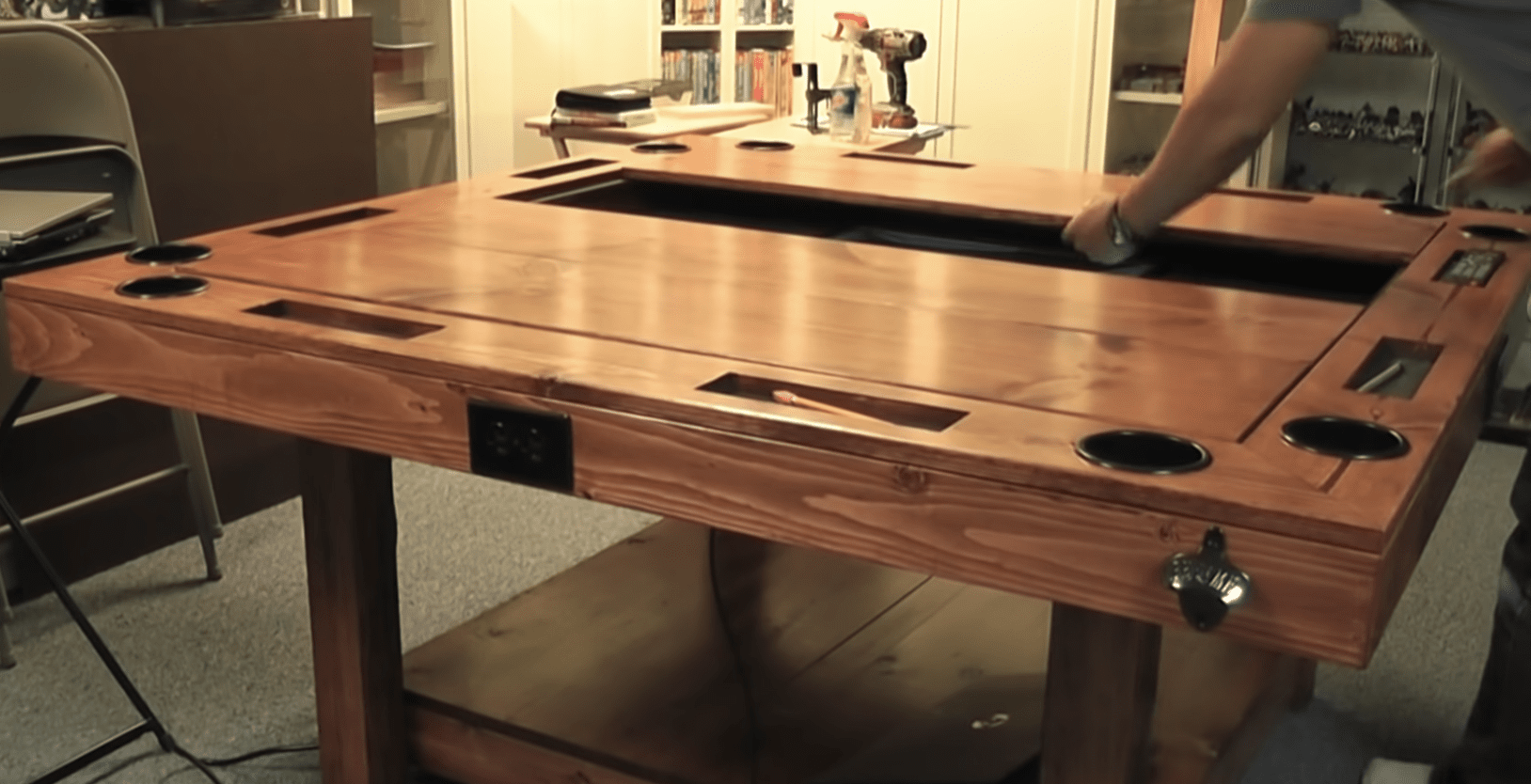 On the other side of the coin? This budget-friendly large DnD table for under $150. If you love hosting larger DnD parties but don't want to shell out for an expensive option, then this might be the best design for you.
What I love is that you're not sacrificing great features and practicality for an affordable option.
Miter saws, a drill, a circular saw, and a sander are the main tools you'll need. I like the addition of plastic cupholders and inserts on the sides for holding dice and accessories.
Plus, this is the type of design you can easily customize, with both a PDF of design plans and a Full Tutorial.
Dining Table with Hidden Table Top Gaming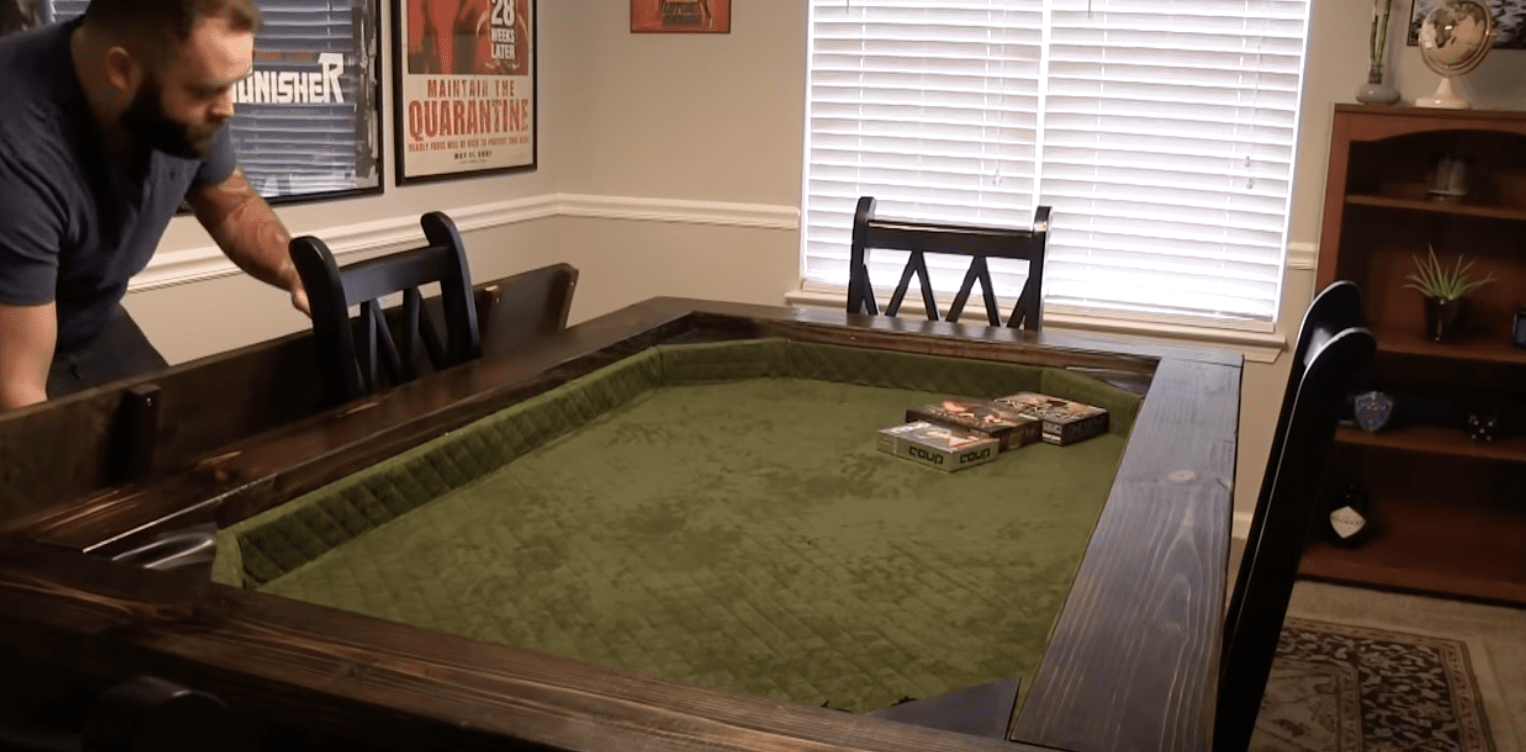 Even the most avid DnD players don't always want a table in the middle of their room that's only for DnD. If you're looking for a versatile and convertible design, look no further than this idea. This doubles as a striking, handsome dining table.
Lift the lid, and you have a felt-covered gaming table with ample space for DnD and your favorite board games. You'll need to use a radiating arm saw to make 45-degree angle cutouts and beveled cuts.
The tricky part is this requires two people, making sure measurements are exact and that you have ample weight support. This is a technically challenging project and should be made with high-quality wood, like oak planks or other hardwood.
Hardwood stains and protective polyurethane coating are also a must. Watch the Tutorial Here.
Kaiyoot Board Game Table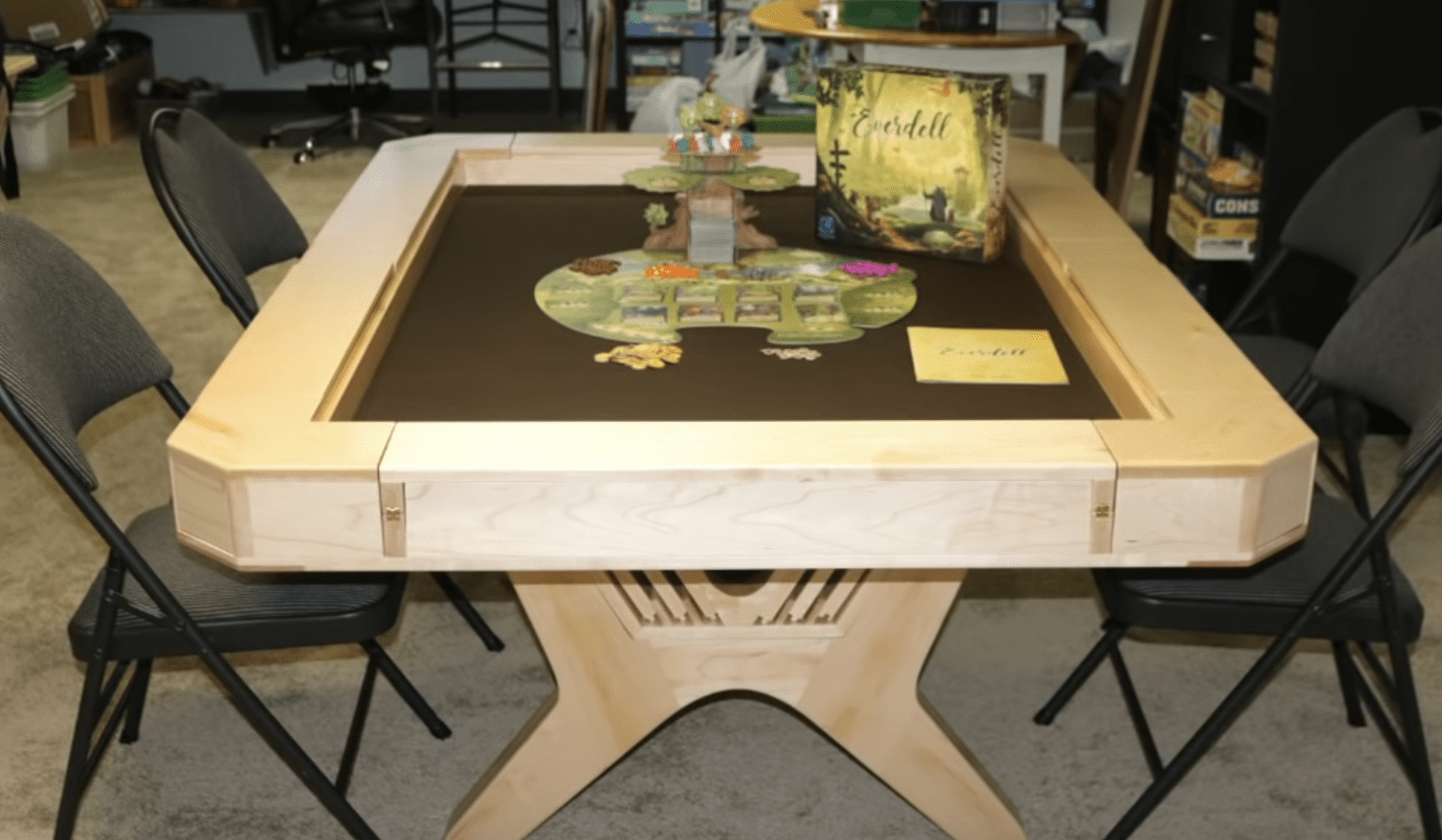 Looking for a small DnD table design with a unique flair? This curved table is simple on the surface but has fantastic eye-catching details. I love the side cutouts, and how the brown felt playing room is perfect for rolling dice. The catch is that this is constructed with Canadian maple wood and can be rather expensive.
But if you watch the overview video, it'll give you ideas of how to incorporate the same concepts into a more affordable option. Add pop-up modular drink holders, and clip-on trays to expand your space. All of these tweaks make it your own and reduce the total cost. View the Assembly Video Here.
Frequently Asked Questions
Question: What is a good size for a DND table?
Answer: I'm fine with improvising with whatever I have, but DnD is best played with ample room. You need room, at the very least, to roll dice. I recommend a table size of around 3 to 4 ft wide at least. This site isn't going to take up an entire room- but you'll have enough space even for intense battles. You also need room, of course, for your board to sit comfortably.
Some players are going to feel more comfortable with a 5 ft square table. If you have room, a little wider is honestly better. For perspective, your average ping pong table would be an average size for playing Dungeons & Dragons.
Question: How many people are in an average DND party?
Answer: The average DnD party has 5 to 6 players. That's a great size because you'll get several characters and a lot of creativity flowing. Too many more players and space can be cramped. Things can get chaotic. That's not to mention that, if you have a busy schedule, it's going to be more challenging to meet up, the more people you have. At the same time, you can have a fun game with fewer people. Even just 3 people can be a lot of fun, depending on your group dynamic.
Question: How do I use my TV as a gaming table?
Answer: Tabletop gamers are pretty creative- and that extends to gaming tables. A cool trick is transforming a flat-screen TV into a gaming table- but this should be done carefully, and it's not the best solution for everyone. You'll need to build a case for a flat-screen TV to protect it. Of course, it has to be visible.
The amazing thing about this is you can construct animated maps- and it's a truly spectacular experience. A hardwood frame and tempered glass case are good choices for materials. For a challenging DIY project, check out this D&D TV Table Tutorial. Warning: this is not an easy project!
Question: How do you make an RPG tabletop game?
Anyone can make an RPG tabletop game in theory- but that doesn't mean it's easy. For many people, building a DnD table is easier than making a tabletop game. If you do want to make your own game, my advice is to start small and simple. Come up with a general concept: what is the objective? What theme interests you?
Next, figure out how the game will be played. Will it be turn-based and how will those turns be determined? How will players move across the board? Cards and dice are smart ways to go because people can learn them easily and there's a lot you can do with them.
Final Thoughts
A great D&D table can be a source of pride for a Dungeon Master. It also can make an immersive game even more exciting and more enjoyable. If your table is at least 3 ft wide (preferably wider), your imagination is the only limit for a great design. From simple and functional to high-tech (animated TV maps), you can see that nearly as much imagination goes into DnD table designs as it does DnD gameplay.
Final Recommendations
Want to get started but aren't sure which of these Dungeons and Dragons table ideas is right for you? In that case, I recommend a practical and affordable design like the DIY Gaming Table for Under $150. It's large enough for DnD parties, has ample space for accessories and playing the game, and isn't too complicated or expensive to make.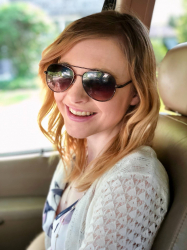 Latest posts by Erin Jamieson
(see all)