D&D fans can spend hours making their own Dungeons and Dragons maps or studying up new spells. But even if you're not a D&D player yourself, it's not too difficult to come up with some great D&D gift ideas for birthdays and special events.
D&D gifts and D&D hangouts are only becoming more popular. That's evident even going into 2021, in places like Sioux Falls. In June, in light of restrictions loosening, board game rooms have boomed in the region.
Spurred on by a new board game store, board game fans banded together and met up not only for a game night, but also birthday parties for an unexpected gift. While playing D&D can be fun playing alone, it just isn't the same as playing with friends.
But Sioux Falls is no exception. In fact, sales of board games and related products rose by 20 percent for Hasbro alone in the previous year. And one of the most popular options? Dungeons and Dragons products.
While the gift of playing a game together is a great choice in normal circumstances, for many it's still not possible. And what gift do you get for the D&D fan who has everything?
Consider this your guide to the best gifts for Dungeons and Dragons fans, whether you're buying for a new player or an expert.
What Do I Get Someone Who Loves Dungeons and Dragons?
The biggest challenge finding a gift for someone who loves D&D is figuring out what they already have, need, or would like. Before you dive into this gift guide, I highly recommend trying to find out what they do or don't already have.
On a brighter note, due to its enduring popularity, there are countless gift options available. You'll also find that most D&D gifts are quite affordable. Even without trying, it's quite easy to find gifts under $50.
For this list, I've grouped the best D&D gifts based upon category, including options for Dungeons and Dragons game accessories, home decor, clothing, and miniatures. I've also included a D&D bonus gift section if you're really at a loss.
Finally, you'll find links to previous articles I've written, including guides on finding the best Dungeons and Dragons books and video games.
Dungeons and Dragons Game Accessories
Start here if you're shopping for a new D&D player. These gaming accessories are not just fun add ons, but also include essentials like dice, tokens, and a carrying case to make sure nothing gets lost. You should also consider these gifts for someone who's been playing but could use some better playing equipment.
While I have included gifts that have a direct practical value for D&D gameplay, I wanted to go beyond the basics you might expect. To that end, most of my picks are handmade by artists and small businesses on Etsy.
All of these options are unique, useful, and beautifully crafted–making for a memorable gift. This gift category is the largest for a reason.
Read also: How to Find the Best DnD Subscription Boxes.
D&D Token Starter Set / Dungeon Master Tokens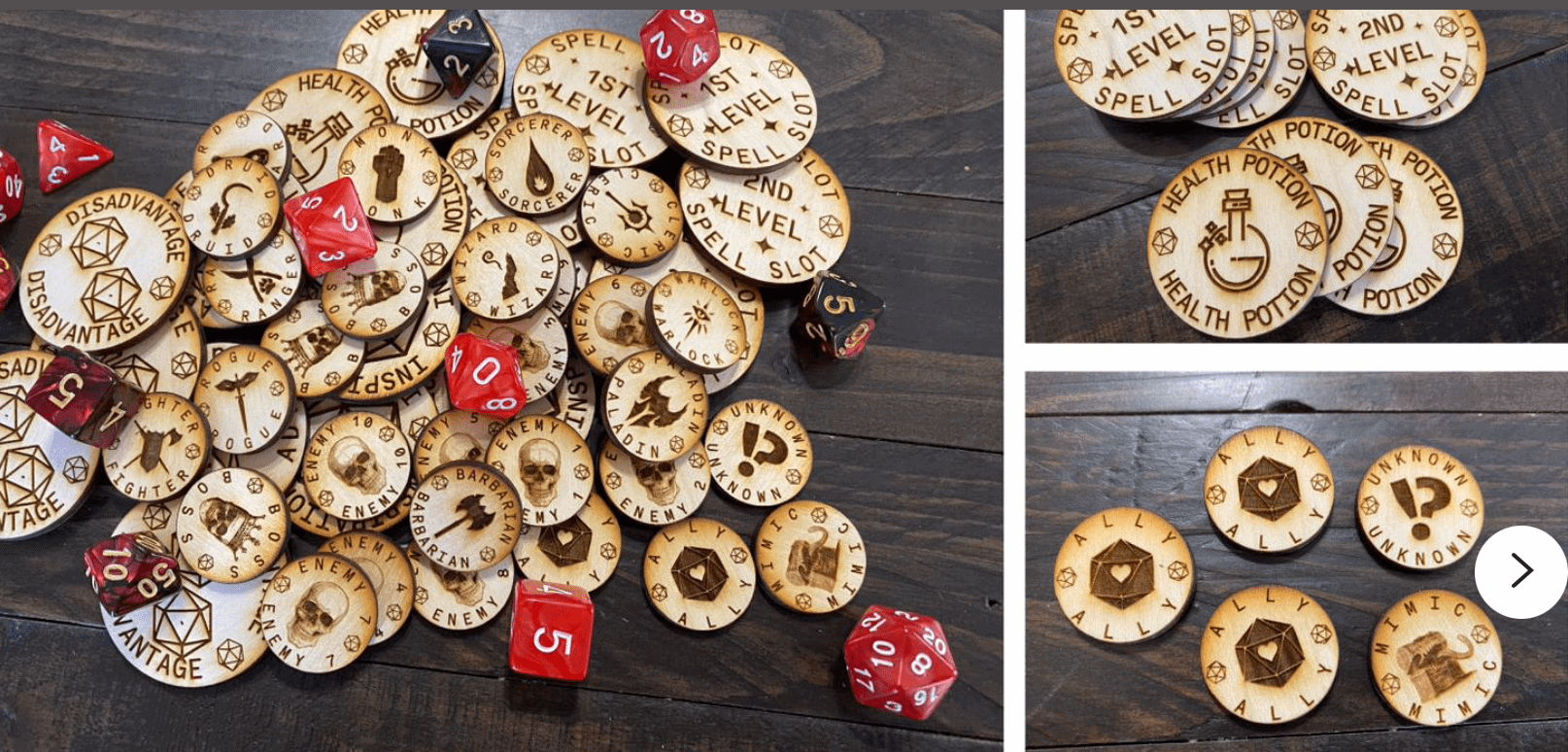 Handmade wooden tokens are a perfect start set for anyone new to D&D. But this isn't just any starter set. Crafted with care and precision, these tokens have character.
Meant to help you start a campaign easily, the Dungeon Master set includes one inch and one and three quarters inch wooden trackers. Each token is hand engraved.
Large tokens include: advantage tokens, disadvantage tokens, health potions tokens, inspiration tokens. For small tokens, you'll receive: character class markers, ally markers, enemy markers, boss markers, a mimic marker, and a blank marker. You can also shop for add ons and other sets by this highly rated creator. Buy Here.
D&D Game Bag/ Accessories Carrying Case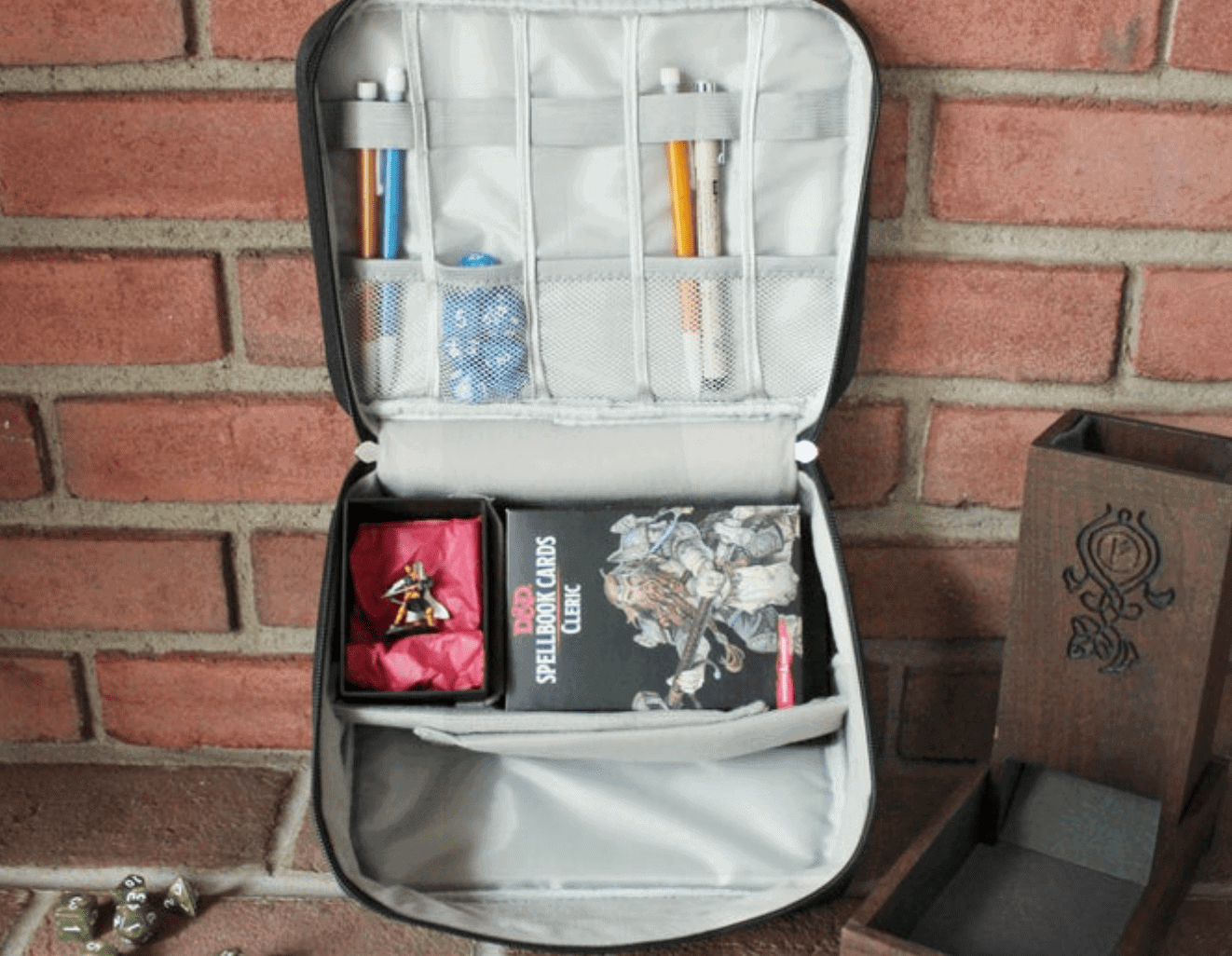 Does the D&D fan on your list have everything…but is always losing accessories? Consider this handmade carrying case. You have the option for seven unique designs to carry all accessories– you can even request a custom case .
The carrying case is 9.5" by 7.5" by 4"–roomy enough for carrying multiple games and accessories. Semi flexible padding provides lightweight protection against bending; it's also water resistant.
Meanwhile, three padded dividers in the main compartment allow you to separate board games. Mesh organizers are great for stashing dice sets, trackers, timers, and more. Buy Here.
D&D Pocket Compendium Spellbook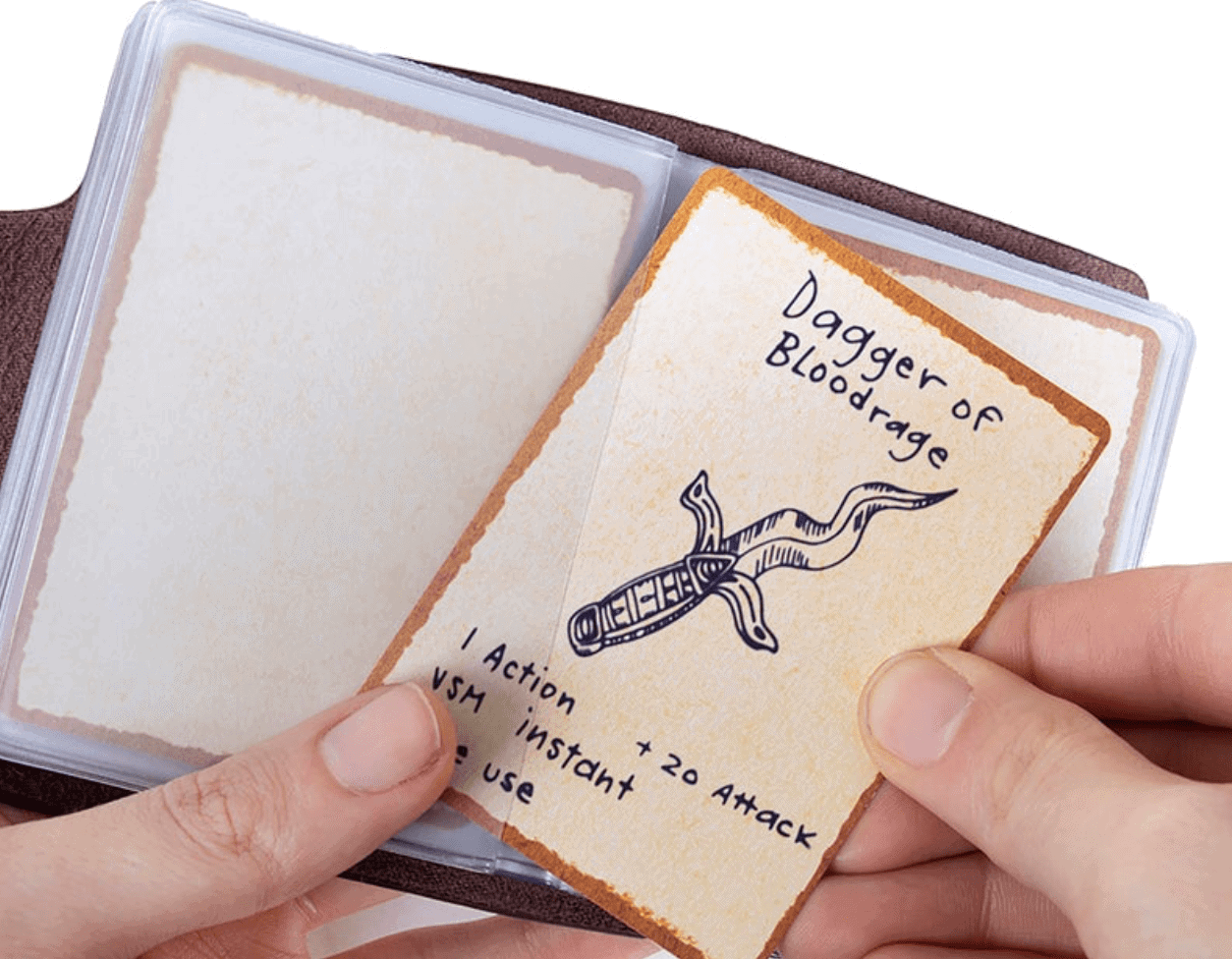 The best D&D spells can impact your gameplay, help with strategy, and add lore to storylines. But if you've never played with D&D spells, you may not be aware of just how many there are, and how hard they can be to track. That's why I love this handmade spellbook and cards set as a D&D gift.
A D&D engraving on the front and an attractive design is just part of the appeal of this pocket sized book.It's great for jotting down ideas, and customization not only for spells but any other notes you have. Going beyond the basic notebook, this gift also pairs quite well with the D&D case I mentioned for my previous gift idea. Buy Here.
Diceology D&D Dice Case & Tray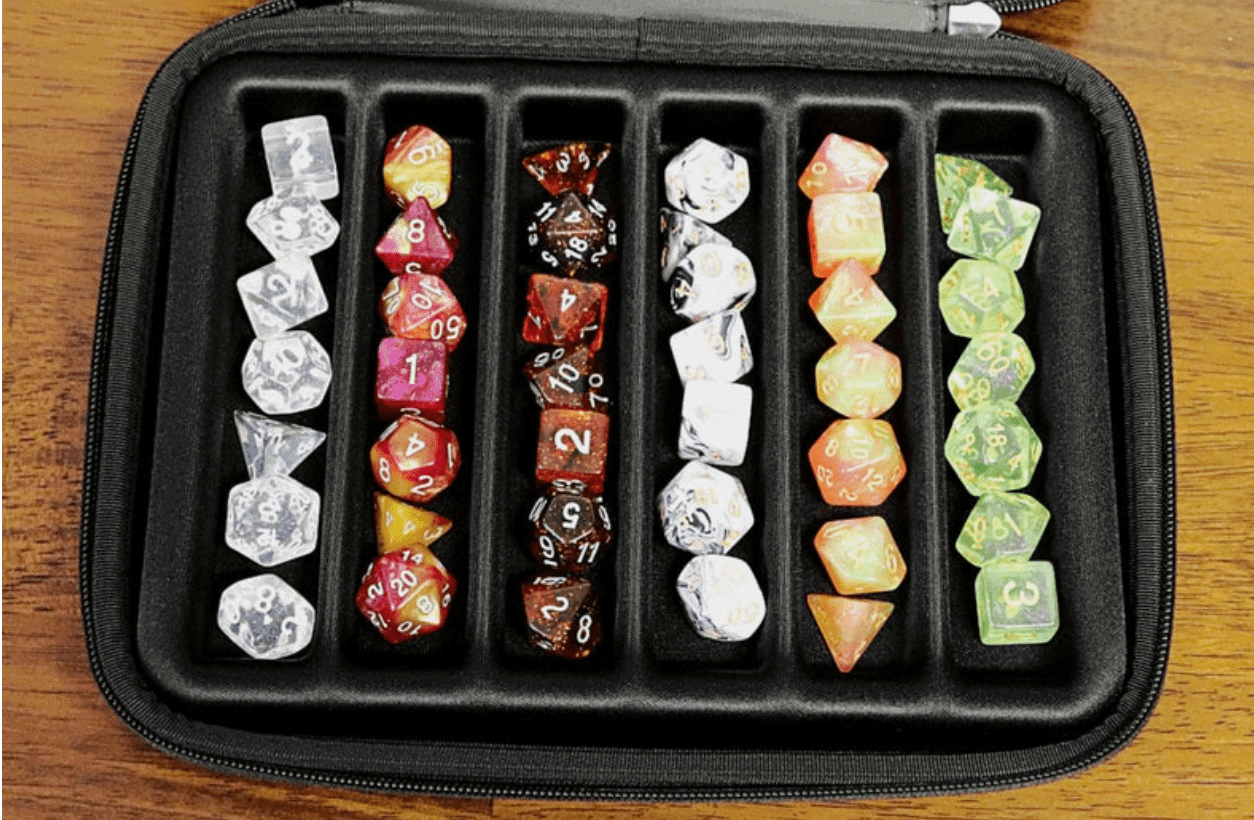 D&D dice are an essential part of the game, so why not select a gift that keeps them both safe and organized? The handmade case and tray set is made out of sturdy, moulded poly-eutherne and vinyl that won't corrode or break. The matte finish adds a touch of finesse to the design, and it's lightweight– perfect for traveling to meet friends.
Do note that this is for the case only–you must buy dice separately. Buy Here.
Read also: The Best D&D Dice Trays Ideas.
Dungeons and Dragons Medieval Dice Tower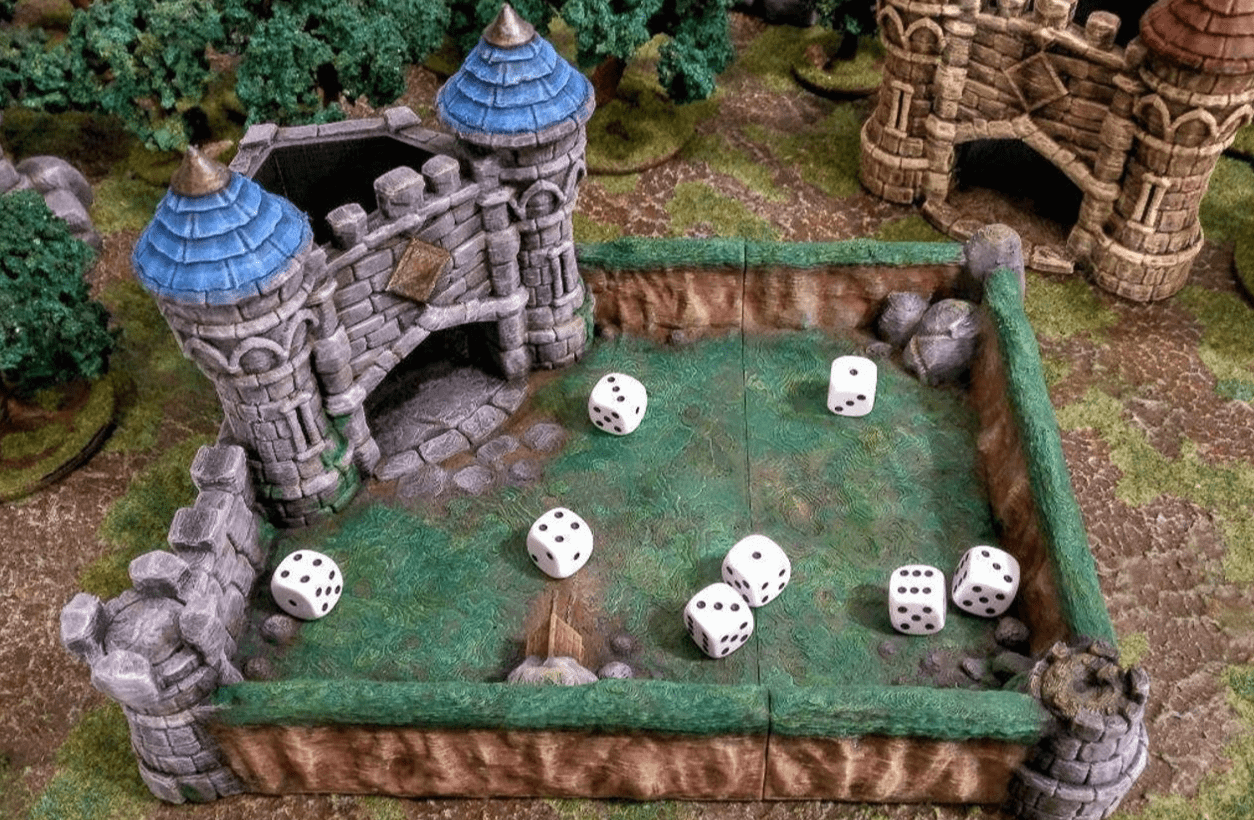 Dice may be an essential for D&D gameplay, but that doesn't have to mean that it's boring. This set is imaginative, and a great gift that would work even for advanced players.
Full of character, this handmade tower is sturdy and well designed. With a two piece set, it's an easy assembly, allowing players to get back to playing. This same creator also makes dice carrying cases, other dice towers, and great D&D accessories. Buy Here.
D&D Portable Wooden Dice Set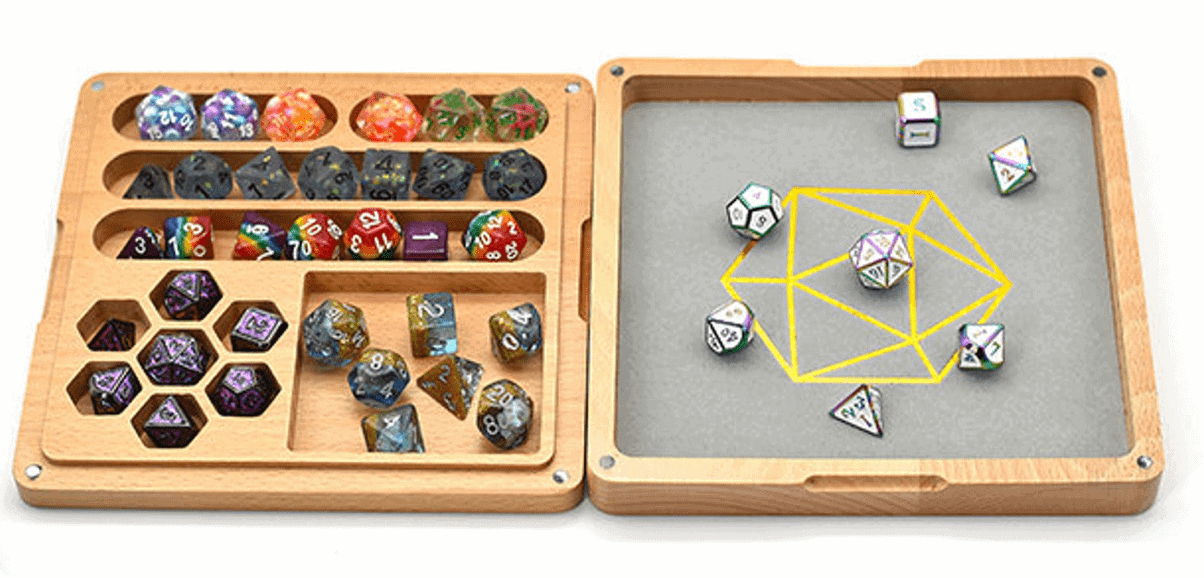 If you're looking for both a modern carrying case with a roller, consider this D&D wooden dice set. Featuring a slim, minimalist design with a D&D logo on this case, it's both attractive and lightweight– and available for a good value of around $50.
Handmade blonde wood makes for a handsome design and comes with a roller and compartments to keep dice secure. It's a more classic design and a great decorative piece for indoor games. Buy Here.
The Elves Cipher Wheel – Decoder Ring for DnD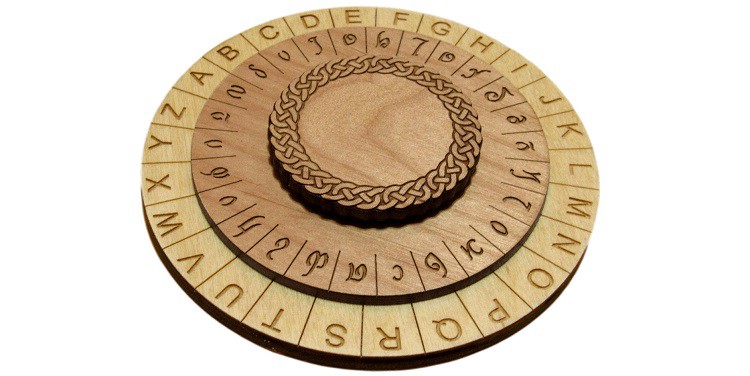 Handmade in Florida, this cipher wheel and decoder ring is an unique but useful gift idea for a D&D fan. Each cipher wheel comes with instructions for use in campaigns. The wheel measures at 4.4" in diameter– the perfect size for easy use for also stashing away in a carrying case. Buy Here.
D&D Mystery Dice Blind Bags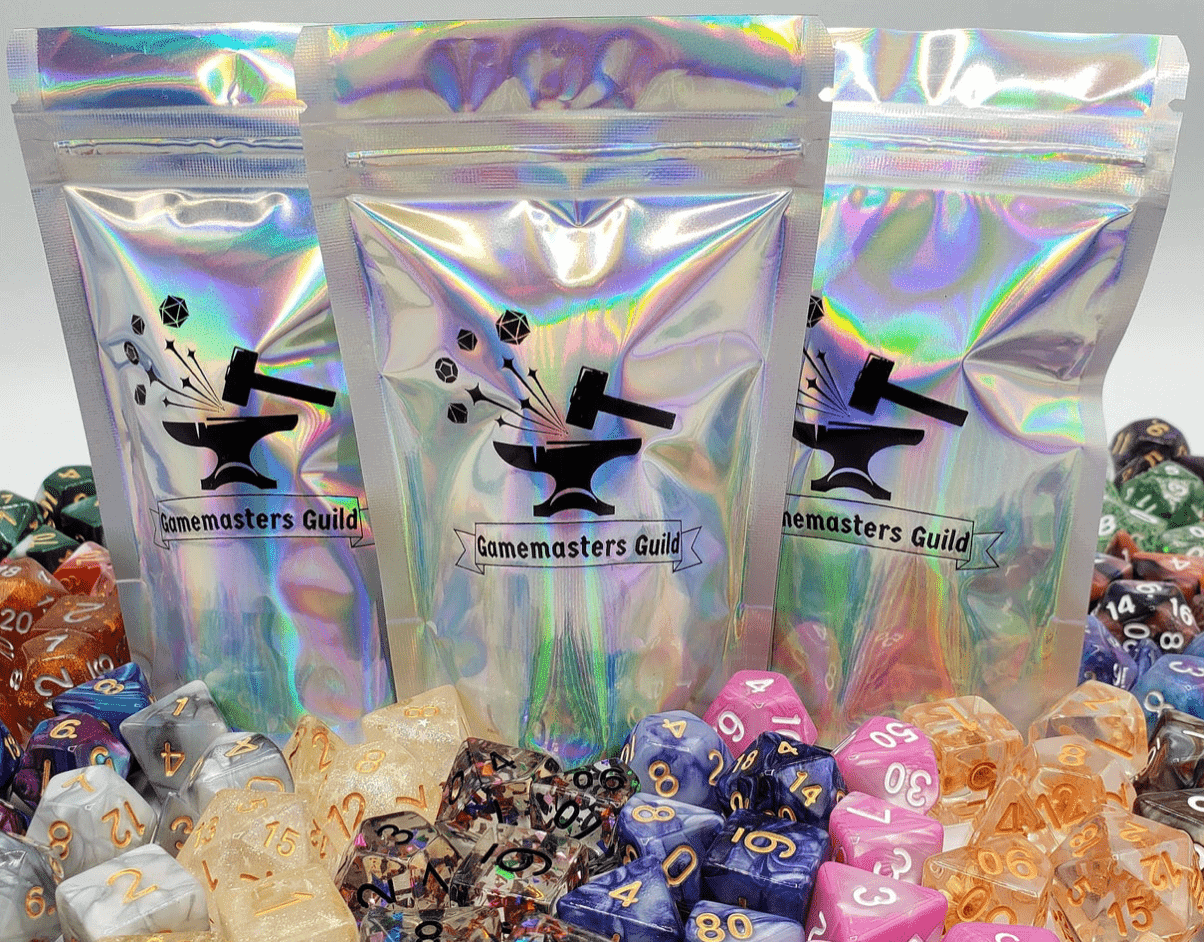 Dice are an essential part of D&D gameplay. They're also easy to lose, especially if you're usually dull colored dice. Even for a player who already has everything, these dice bags make an excellent gift idea.
Handmade out of resin and acrylic, these affordable bags of dice are great for an add on or smaller gift. The idea is you order and are surprised by the color or design you get. I also love this idea as a stocking stuffer for Christmas. (For those who don't love the surprise, I also like these glow in the dark dice sets). You can buy it here.
D&D Home/ Office Decor
If the D&D fan you're trying to find a gift for has all the essentials covered, why not buy them something that shows off their passion? Home and office decor nods to D&D with subtle but unique designs and adds character to any room.
I've included desk organizers, candles, rugs, and even bedding. Even though these decorative gifts are Dungeons and Dragons themed, the designs and colors would fit in most rooms. I've included a mix of gifts from Etsy and RedBubble– making these ideas anything but cookie cutter.
D20 D&D Succulent Planter Desk Organizer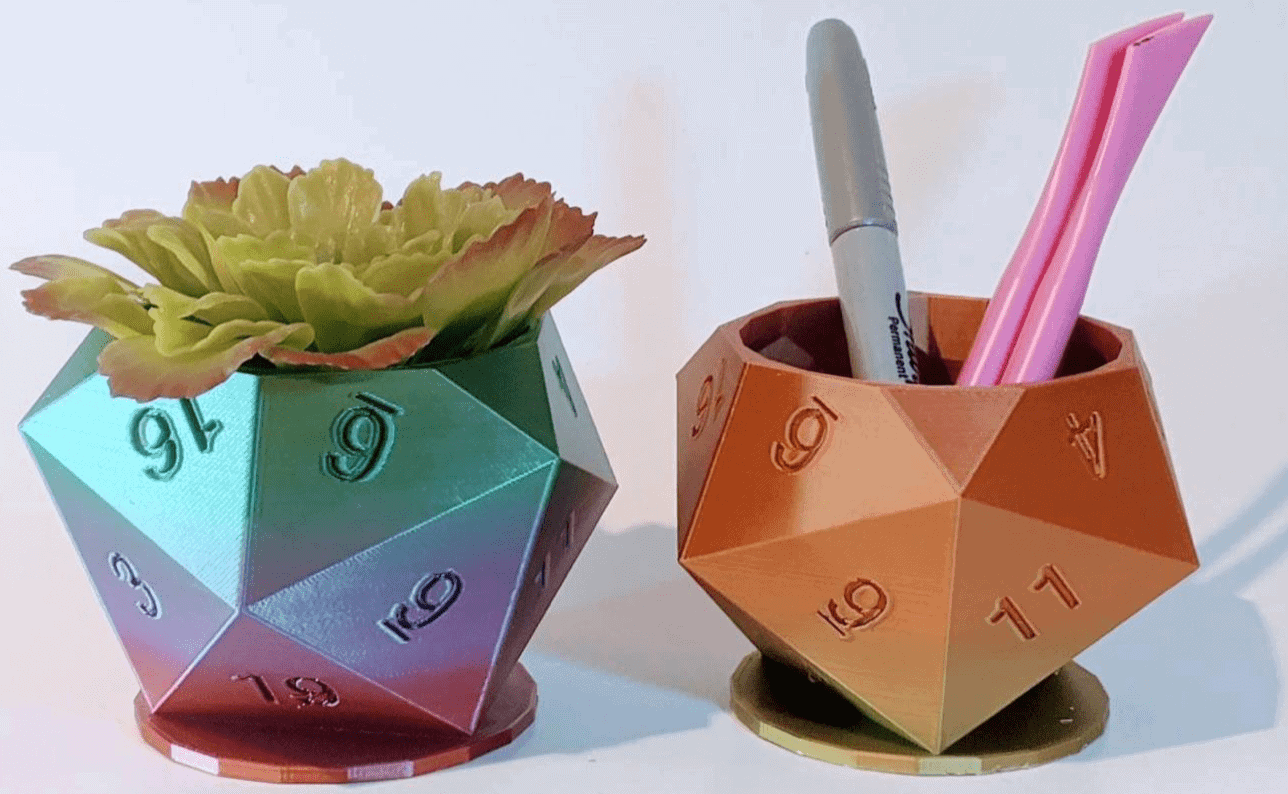 Maybe plants aren't the first thing that comes to mind when thinking about D&D gifts. But this clever planter desk organizer is perfect for the D&D fan who wants to spruce up an office.
Modem and unique in design, what I love is that the organizer is both versatile and also true to D&D. While recognizable for any D&D fan, it's also modern enough it looks at home even in a professional setting.
Handmade and printed in rainbow silk PLA (an eco friendly material), it's shaped by dice. The sturdy mounting can hold succulents and small plants, but also be used for pens, pencils, and more. Buy Here.
Surprise Candle with a Hidden D&D Dice Candle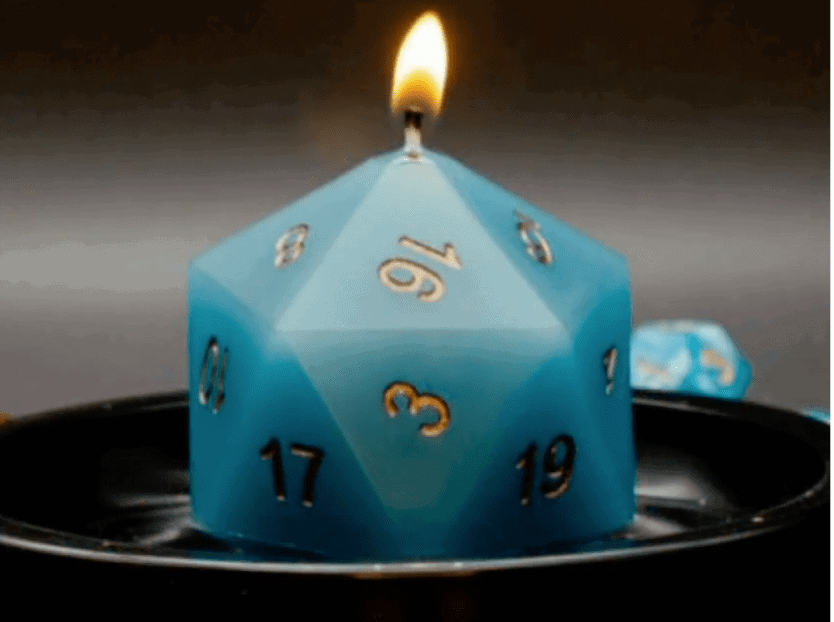 Perfect as a stocking stuffer or gift on a budget, this doubles as decor and a candle– with a surprise. Handmade out of wax paraffin, a petite candle measures at 2.5 inches high and 2 inches wide.
You can select from an array of solid colors, with the possibility of multiple colors coming in the near future. You can also pick from unscented, or D&D inspired scents (liliowy, elf leaf, cloak of mists, euphoric cloud, aura of purity, fruits, tonic of clarity, fayberry, healing spirit, and countless others).
The candle burns down to reveal a hidden D&D surprise inside– which can be used in a game of D&D. It's for adding ambiance and a bit of fun for any game night or even just decor. Buy Here.
Dungeons and Dragons Home Welcome Rug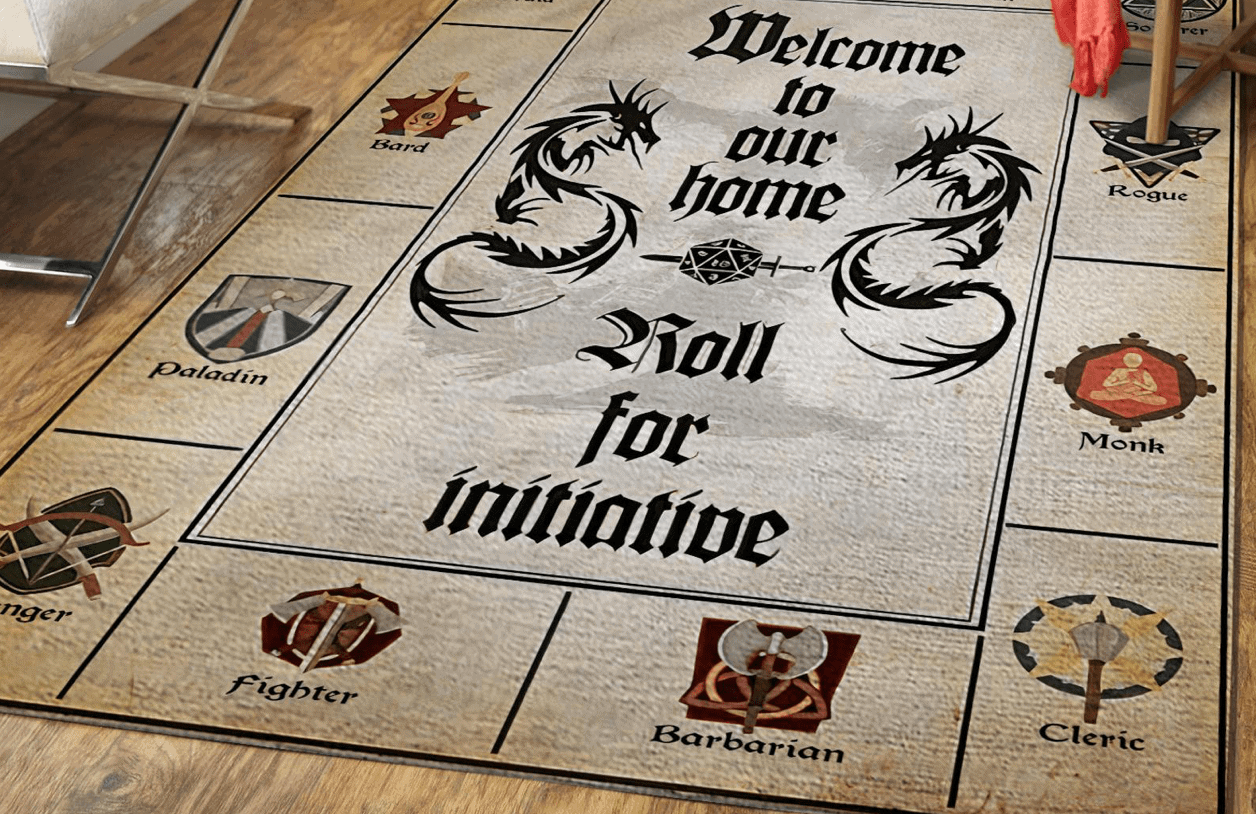 What better gift to make a statement than a handmade welcome rug? Suited for a front room or even a finished basement, this is one of my favorite gift ideas.
The impeccable design features a Dragons and Dungeons logo, with different character classes and their associated symbols along the border. Finely printed designs and subtle colors make this an attractive but also comfortable rug.
A flannel surface, sponge middle, and non-slip bottom make for a durable and versatile rug. Available in sizes extra small (2×3 ft) to extra large (5.5 ft x 9ft); Buy Here.
The Dice Giveth and Taketh Away Natural 20 and Critical Fail Throw Blanket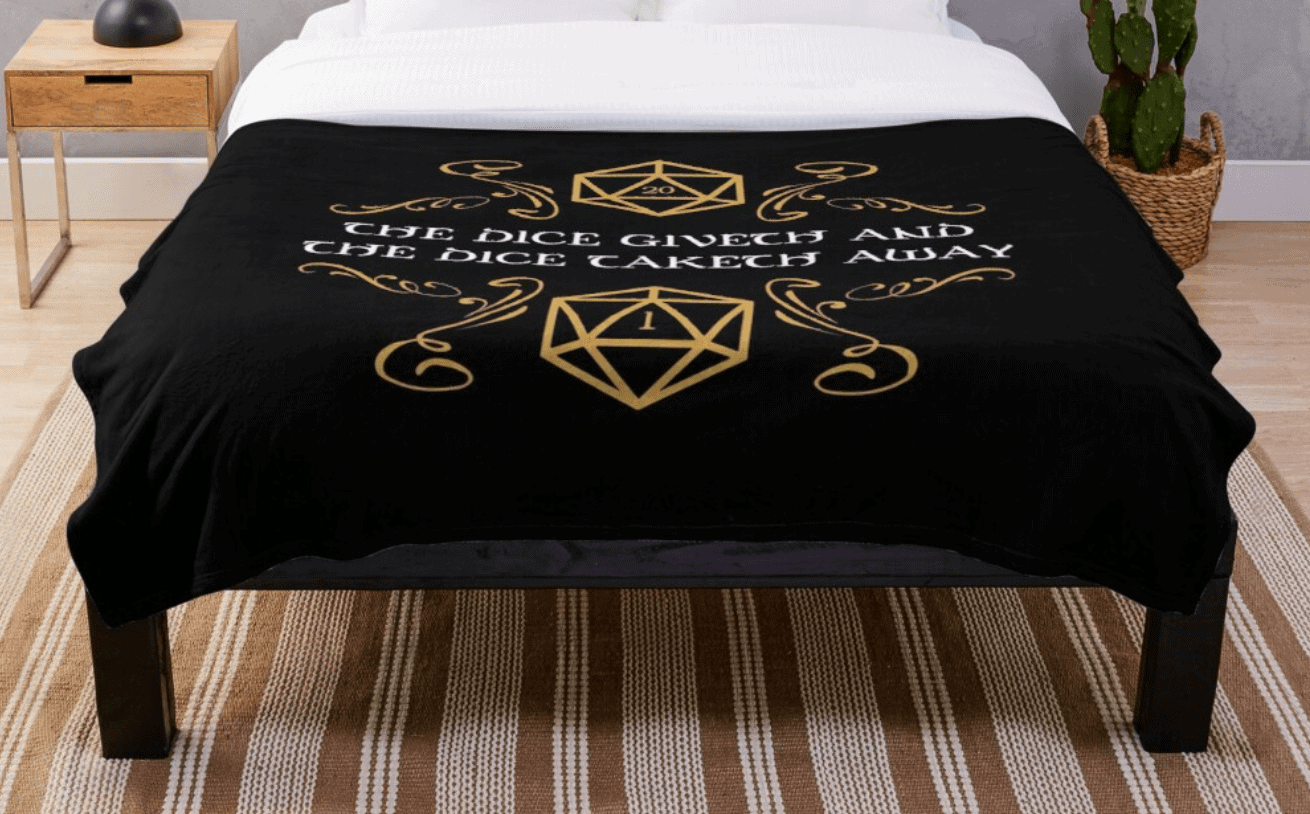 Red Bubble has an excellent collection of unique bedding items that are inspired by D&D, and this throw blanket is possibly my favorite.
Priced at just under $40, the throw blanket is soft and cozy and perfect for a bed, couch, or lounging around while playing D&D. Made out of 100 percent polyester fleece, it's machine washable for easy care. Buy Here.
The Winter Tombs – a Massive Dungeon Complex by Dyson Logos Shower Curtain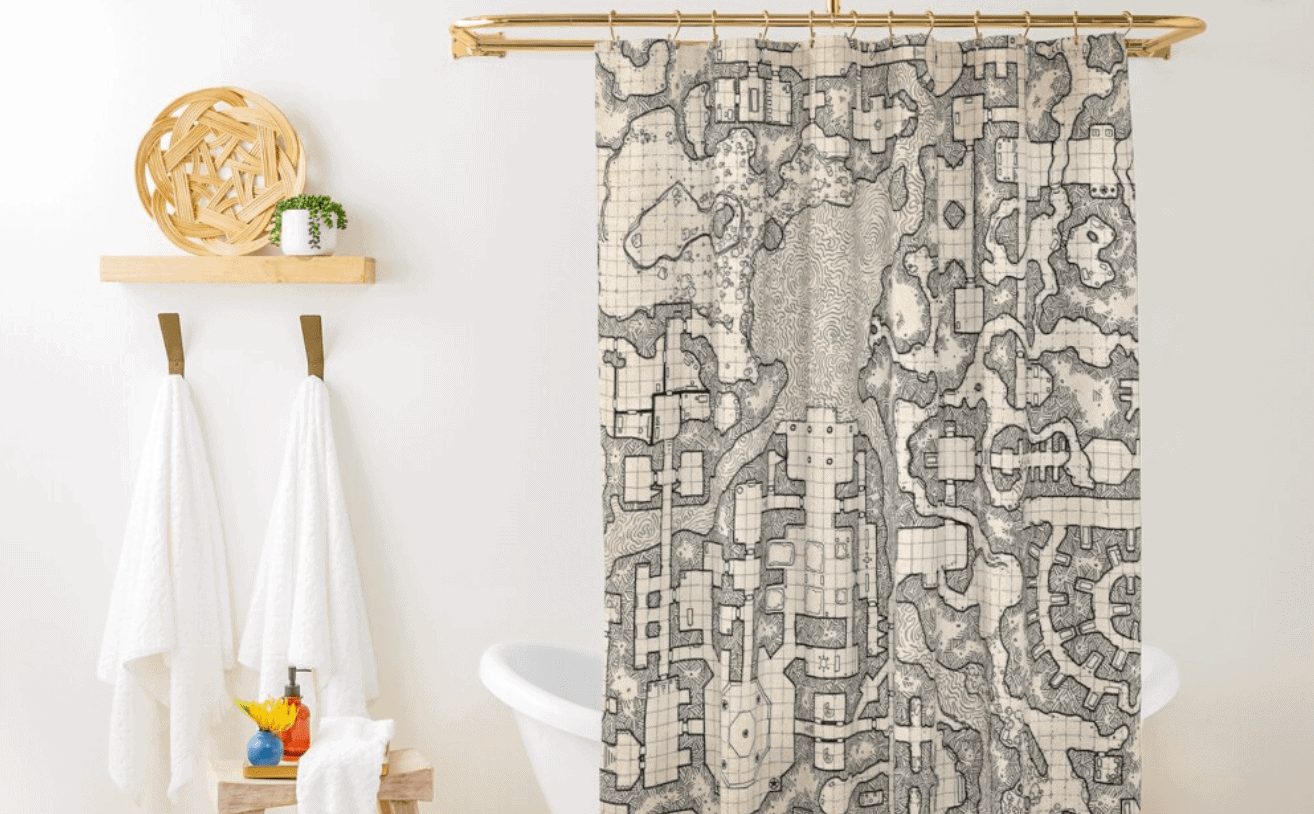 A shower curtain may not be first on your mind when it comes to gift ideas, but here me out. This makes an excellent gift for a family member who's wild about D&D, or even someone getting their first apartment or heading off to college.
Featuring an incredible and intricate map design, this is no ordinary shower curtain. Aside from the impressive details, it's a smooth, even drape, made out of 100 percent polyester. 12 stitched holes makes for easy use with curtain rings. It's also machine washable. Buy Here.
D&D Cushion Geek Polyhedral Dice Pillow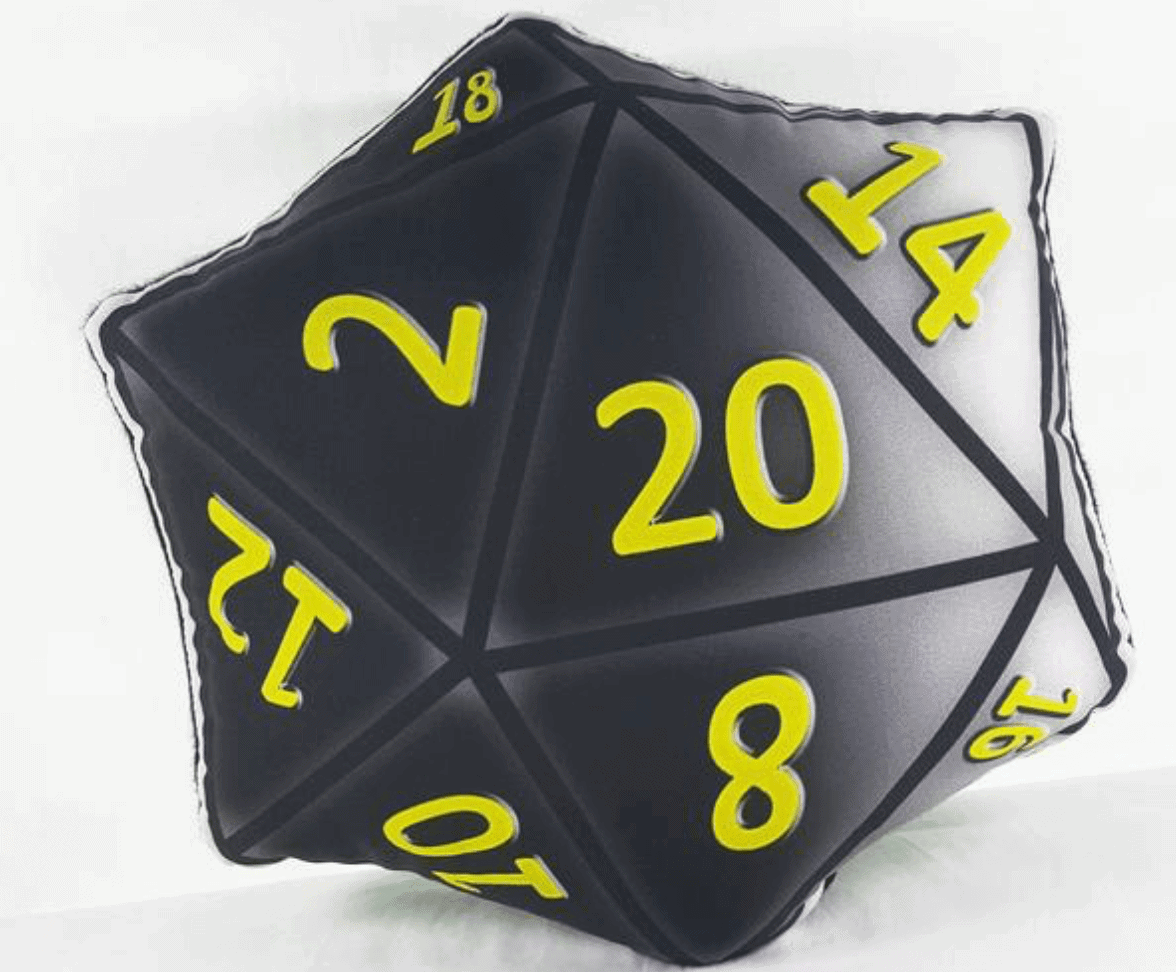 What better way to settle in for a long game of Dungeons and Dragons than with a comfy cushion pillow? I also like this gift idea paired with a D&D themed throw blanket.
Select from black, purple, and green dice, or all three. The pillow is machine washable (but you can't dry it) and featured anti bunch 100 polyester and anti-pill 100 percent fleece. Colorful and well designed, it's a fun gift that could also be used for travel. Buy Here.
D&D T-Shirts and Accessories
For the proud D&D fan, I love clothing gifts. These are of course great for game nights and hanging out. But no matter how or where they're wearing them, these t-shirts and accessory ties add a fun flare.
You'd be surprised how many options there are. They're also great gift compliments to a smaller gift, or for someone who has all of the essentials covered.
80's Tees- Dungeons & Dragons Collection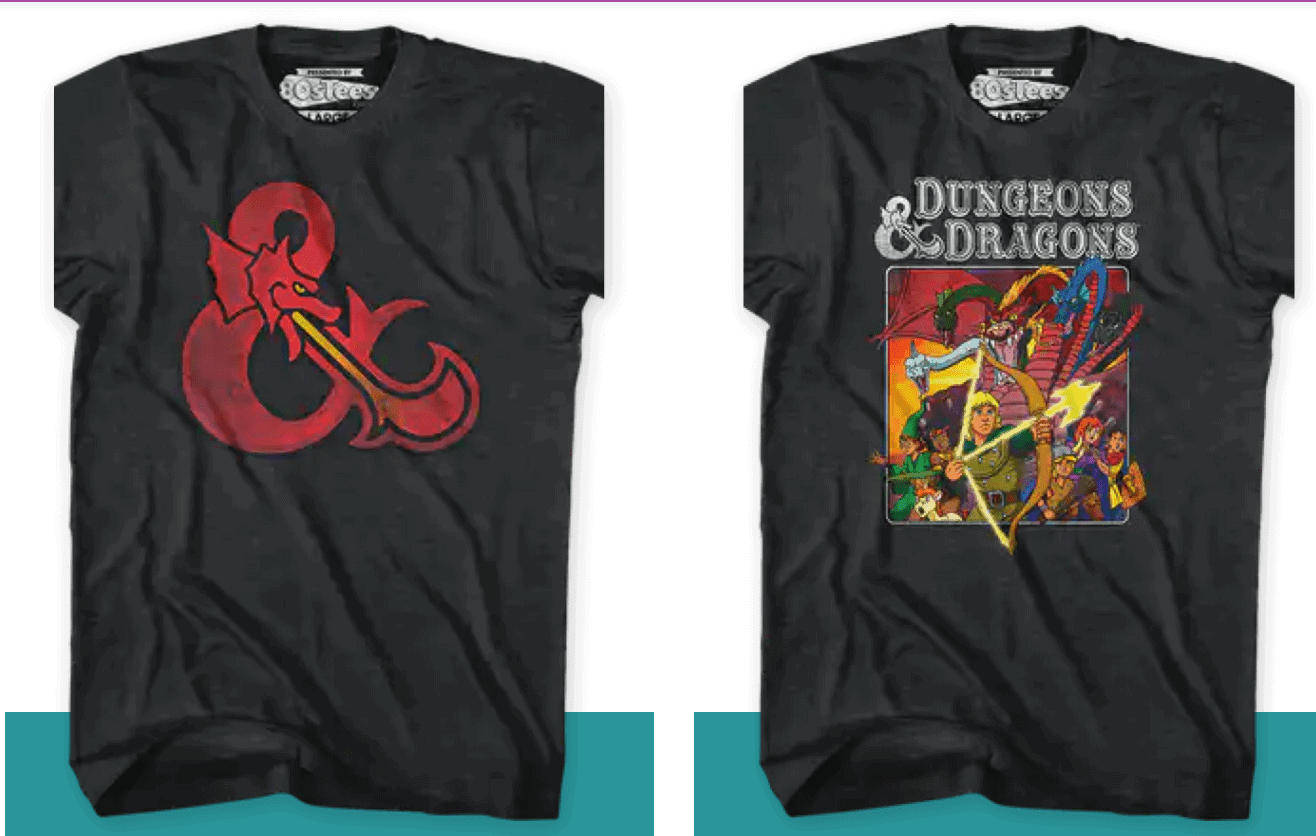 Calling all 80's fans: this company is devoted to 80's themed tees, and they do an excellent job with their Dungeons and Dragons t-shirt collection.
Made in the USA out of cotton and polyester, all of their t-shirts are machine washable and fit true to size. Sizes range from Small to 6XL, as well as Tall Sizes for men. Orders print and process within 5 to 10 business days, and there's also a guarantee against defects.
Shop the Collection Here.
Zavvi Dungeons and Dragons Hoodies & Tees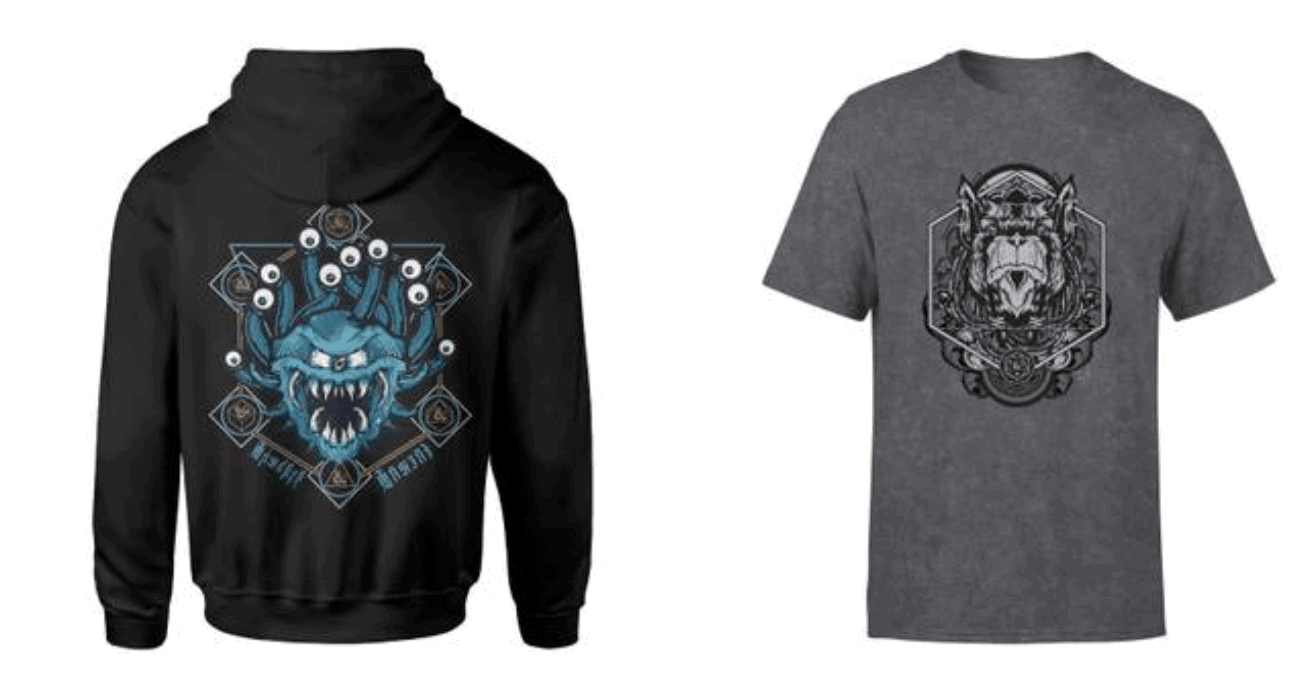 For cooler days, Zavvi offers hooded sweatshirts alongside D&D t-shirts for a collection sure to inspire even for those hardest to buy gifts for.
With sweatshirts priced at just $30, and t-shirts at $15, these are also great ideas if you're on a budget but still want a gift they'll use and love.
All t-shirts and sweatshirts in this collection are preshrunk and made of cotton and/or polyester and available in standard sizes Small to XXL. With a variety of unique character designs and prints, there's arguably something for everyone. Shop the Collection Here.
Read also: Comprehensive DnD Hoodies Guide.
D&D Polyhedral Dice Neck Tie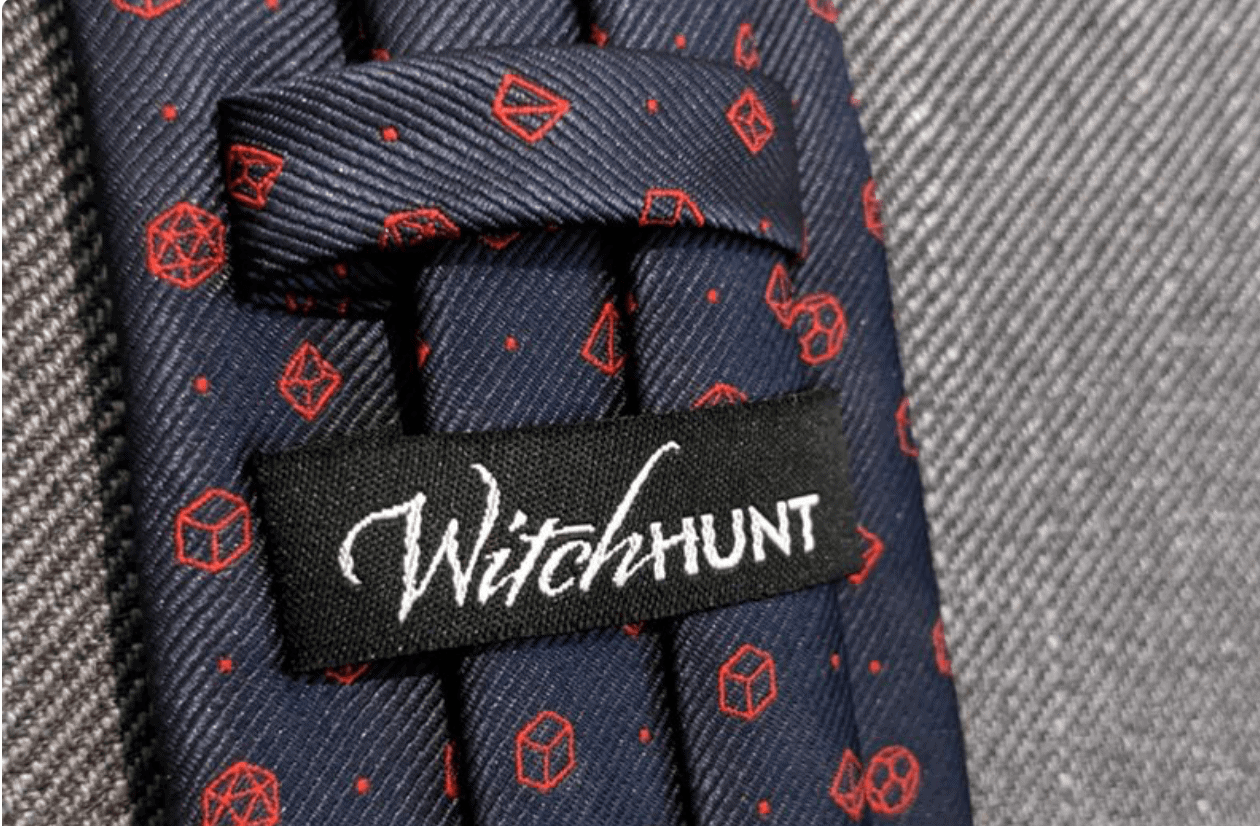 Looking for D&D attire that someone can wear professionally too? This handmade tie fits the bill and offers an unique but sleek and stylish look.
Featuring a polyhedral dice design is available in navy and red, blue, and navy and gold (currently sold out). The bestselling tie is made out of polyester and features a classic design in a subtle way. Buy Here.
D&D Ready to Roll Back Pack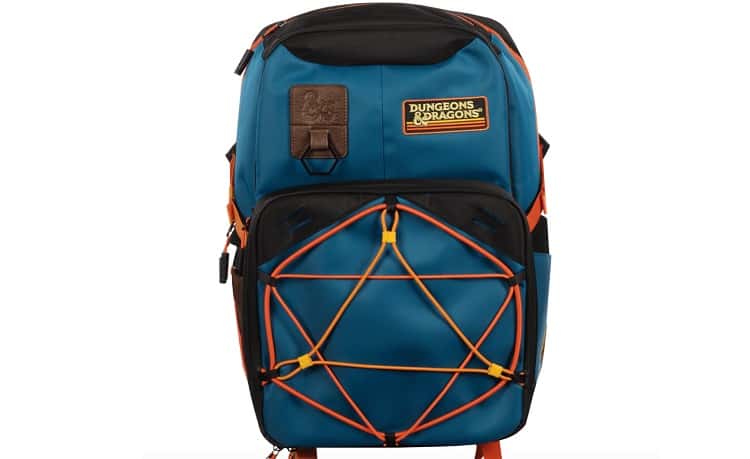 For anyone who's on the go– whether that's camping or booking it to class– this sturdy D&D backpack may just fit the bill.Featuring a simple D&D logo, this backpack is built to last. Heavy weight nylon allows it to hold up to harsher conditions. It also included a padded compartment for laptops.
Designed for D&D players specifically, the special features include: a snap out dice tray, internal organizational pockets, and a rain cover and padded vaulting to keep everything safe. Buy Here.
Frequently Asked Questions
Question: What Do You Get for Christmas?
Answer: For D&D players, a great Christmas gift may be D&D merch like t-shirts and accessories, but also decor for the home. And for beginners, make sure that they have the essentials covered, like dice, rule books and guides.
Question: What Do D&D Players Need?
Answer: To play Dungeons and Dragons, all players need a rule book, dice, character sheets, cards, and a poster or a downloadable D&D map.
Question: Can I Play D&D Alone?
Answer: D&D can technically be played alone. By playing D&D alone, you may even learn the rules of the game more quickly and find it both immersive and engaging. That said, most would agree that D&D is best enjoyed amongst a group of friends.
D&D Gift Ideas: Final Thoughts
Notice something missing from this list of D&D gift ideas? For book lovers and video gamers, no worries. See the links below to read on the best D&D books (also a must for beginners) and D&D inspired video games.
Read my guide for The Best D&D Books Here.
Read about The Best Video Games Inspired by D&D Here.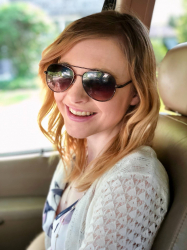 Latest posts by Erin Jamieson
(see all)