There are lots of official Dungeons & Dragons books out there, from sourcebooks to full-blown campaigns. But what about books inspired by DnD? And books that could even inspire your DnD games?
This list of the best DnD-inspired books covers a lot of ground. From non-fiction and guidebooks to classic fantasy novels. It's also rooted in my experience reading around DnD. My campaigns are heavily inspired by literature (I'm a college English lit professor after all), so I've made sure this list will not only satiate a thirst for fantasy, but it'll also make your DnD games better.
Bottomline upfront: what are the best DnD inspired books?
This guide is packed with fantastic reads, but here are the very best from each category:
Best book about DnD:

Of Dice and Men: The Story of Dungeons & Dragons and the People Who Play It

by David M. Ewalt

Best official DnD fiction book:

The Dragonlance Chronicles

by Margaret Weis and Tracy Hickman

Best LitRPG or DnD inspired book:

DIE

by Kieron Gillen and illustrated by Stephanie Hans

Best guide for DMs and writers:

The Monsters Know What They're Doing: Combat Tactics for Dungeon Masters

by Keith Ammann

Best fantasy book all DnD players should read:

A Wizard of Earthsea

by Ursula K. Le Guin
What are DnD inspired books?
If I were asked to recommend books for DnD players, we'd get stuck in an hours long conversation about fantasy, fake medievalism, and my undying love for Bernard Cornwall's Warlord Chronicles.
The fantasy genre and DnD are closely linked, so when writing this I needed to set some boundaries on what counts as a 'DnD inspired book'. That's why in this guide, I'm focusing on four categories of DnD inspired books:
Books about DnD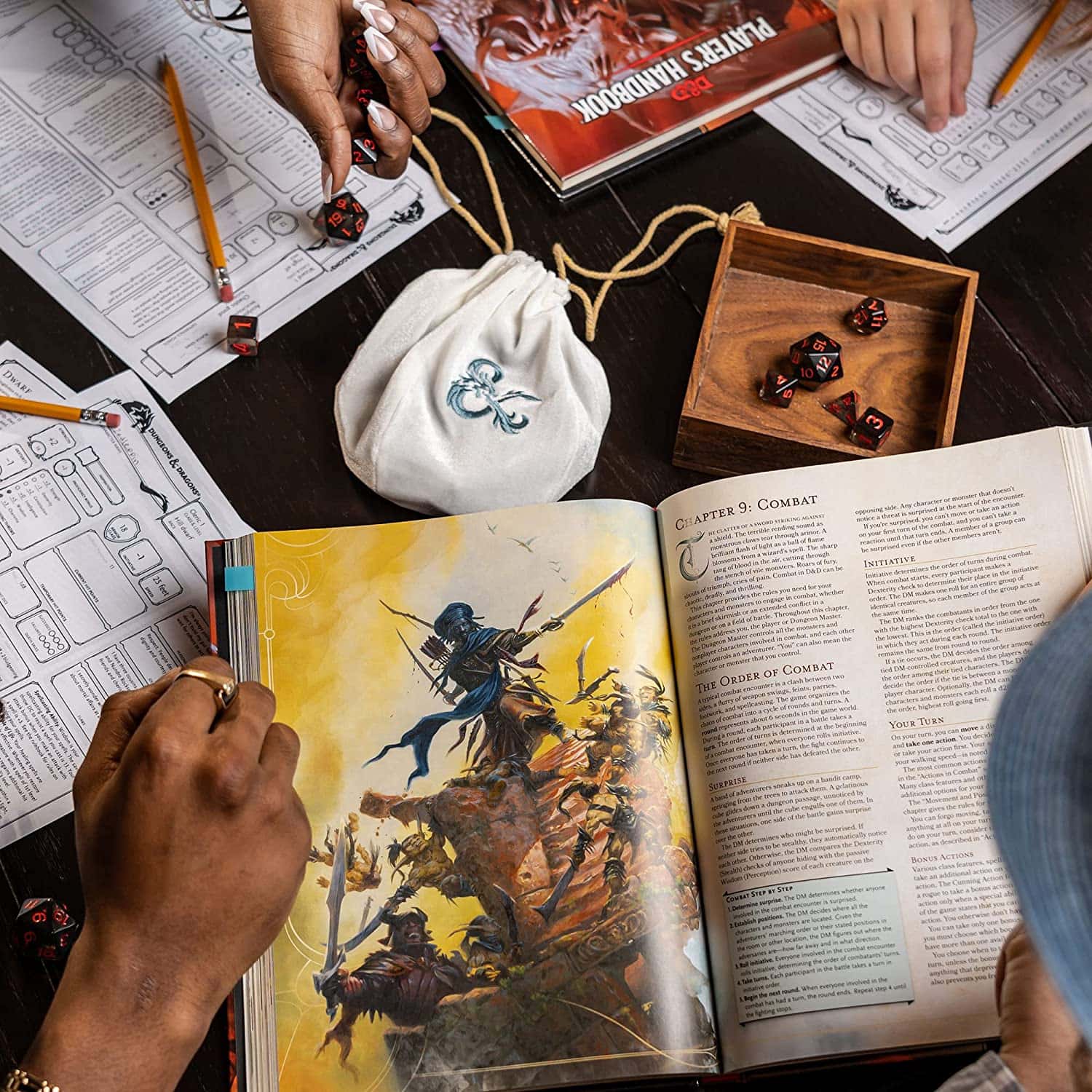 These books offer histories, memoirs, and insights into Dungeons and Dragons — all the non-fiction must-haves a DnD player needs. They also make great gifts for DnD players.
Official DnD fiction books
If you really want to get lost in the Forgotten Realms, why not try one of the official DnD fiction series. There are plenty out there, so I've only included the very best.
LitRPGs and other DnD inspired books
DnD has inspired plenty of 'meta' books too — books that make use of the portal fantasy and litRPG genres to have players getting sucked into their campaign setting or reimagining DnD-style settings from new perspectives.
Guides and tools for DMs and writers
DnD inspired books also includes the wealth of guides and sourcebooks that DMs and budding RPG writers need to run and create fantastic games.
Fantasy classics every DnD player and DM should read
Lord of the Rings, Game of Thrones, and anything by Terry Pratchett are obvious choices, but I've included here the classics that are not only excellent reads but also the books I find myself drawing inspiration from in my games.
Bonus: Fantasy books for your favorite DnD modules and settings
Essentially, if you like *insert module*, you'll love *insert book*. This is also great for any DMs or players planning to play a module or in a specific DnD setting soon, as these books will give you plenty of inspiration for setting and characters.
The best DnD inspired books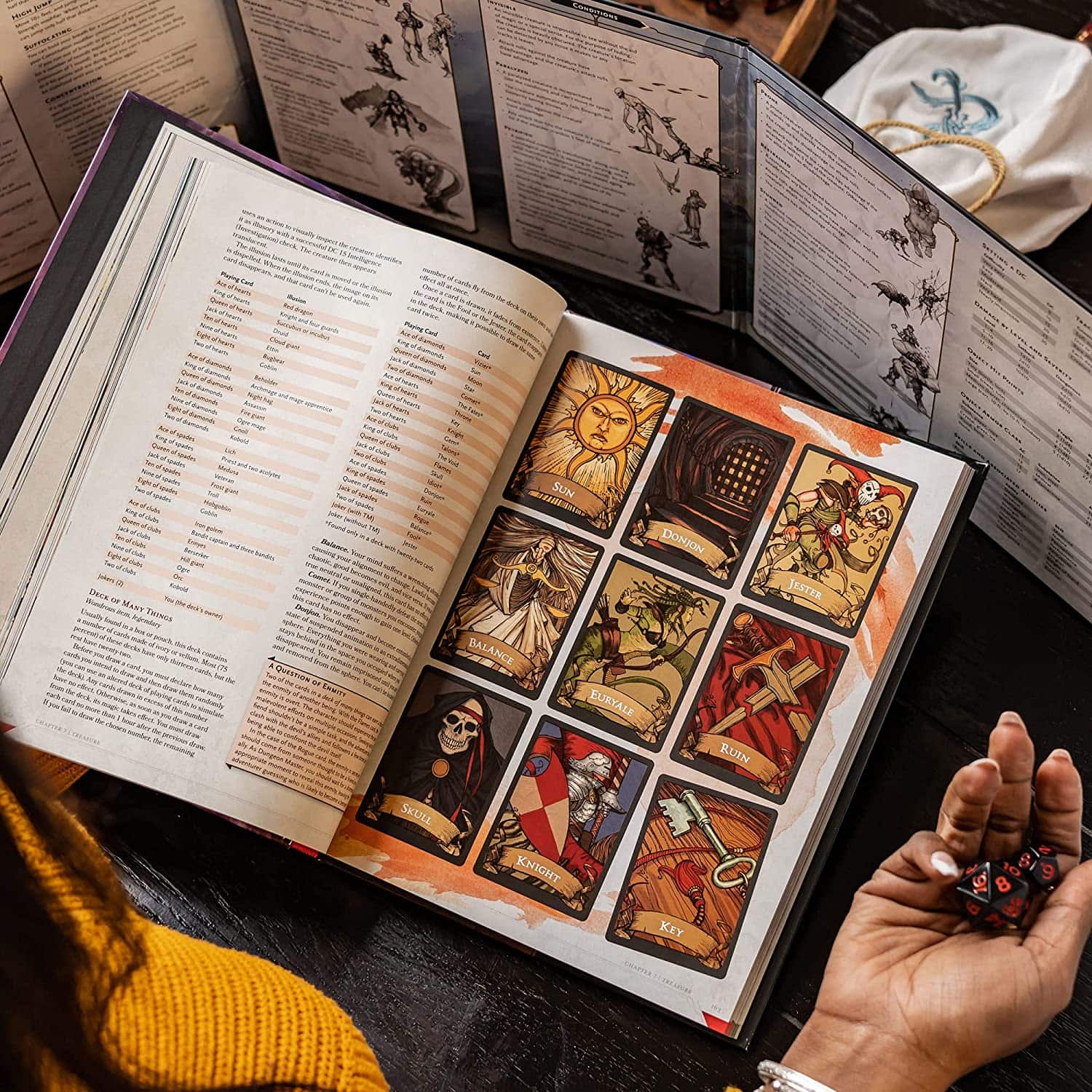 The best books about DnD
Before we dive into the world of fantasy fiction that both inspires and is inspired by Dungeons & Dragons, let's talk about the great non-fiction out there that any DnD fan is sure to enjoy. These are my favorites books about DnD and range from
The Classic: What is Dungeons and Dragons? by John Butterfield, Philip Parker, and David Honigmann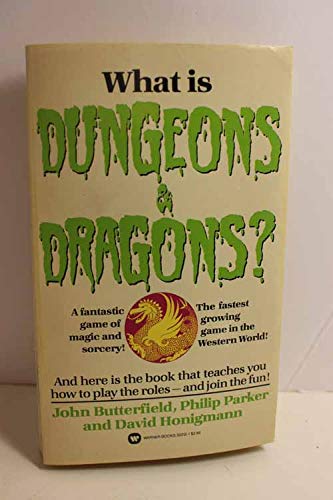 No list of the best DnD inspired books is complete without a mention of the 1982 classic, What is Dungeons and Dragons? While this book won't help you brush up on the latest 5e mechanics, it's a fantastic gateway into the world of DnD through the eyes of some of its earliest fans.
At about 200 pages, John Butterfield, Philip Parker, and David Honigmann's slim paperback wasn't originally an official DnD book. They were just three British schoolboys who loved the game. Anyone who played DnD in the 80s will have a special place in their heart for this book. As for me, I found it on my dad's bookshelf, blew off the dust, and got the perfect intro to DnD as a kid. Whether you're a seasoned gamer or a newbie, this classic intro to DnD is well worth a read.
Honorable mention: Dicing with Dragons: An Introduction to Roleplaying Games by Ian Livingstone is another early and classic introduction to DnD and adjacent TTRPGs that appeared in 1982. This is probably more of a collector's item than an essential read, but it does offer some fun insight into 1980s DnD and has fun sections on everything from emerging 80s fantasy computer games to how to paint your own miniatures.
The History Book: Empire of Imagination: Gary Gygax and the Birth of Dungeons & Dragons by Michael Witwer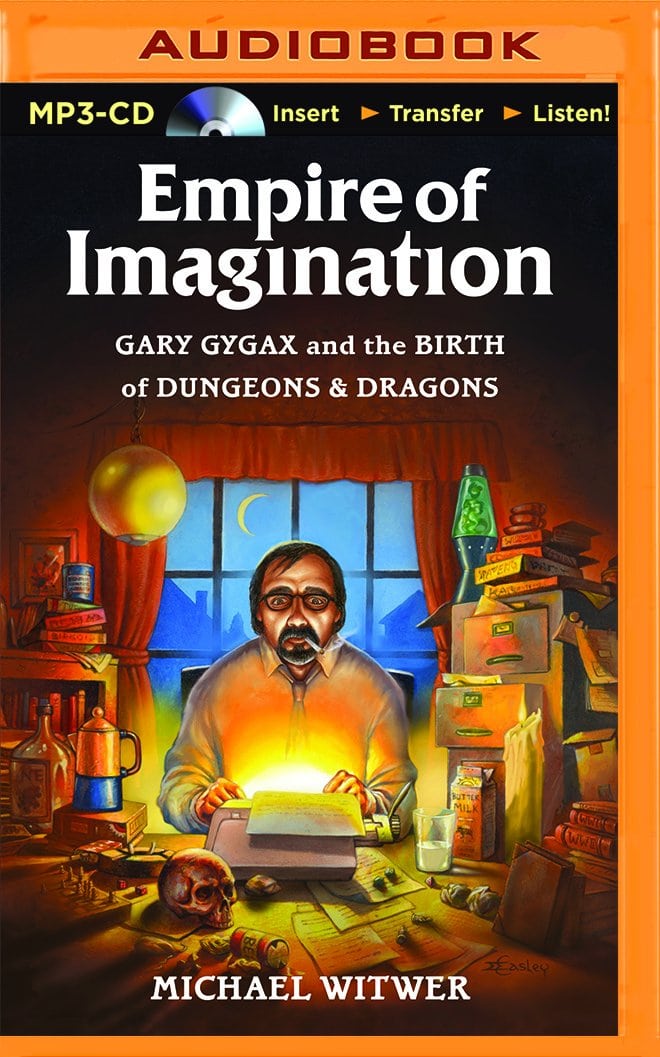 Of all the books out there tracing the history of DnD (of which there are less than you'd expect), Michael Witwer's Empire of the Imagination (2014) is one of my favorites as it focuses on the life and work of DnD's co-creator and the "godfather of all fantasy games", Gary Gygax.
By chronicling Gygax's life, Witwer creates an engaging narrative that weaves together the history of Dungeons and Dragons with creative and heartfelt storytelling. Anyone with a love for DnD will be filled with joy as they read this biography-meets-history-book.
Honorable mention: Dangerous Games: What the Moral Panic Over Role-Playing Games Says about Play, Religion, and Imagined Worlds by Joseph Laycock. Thanks to Volume 4 of Stranger Things, a whole new generation has been made aware of the "satanic panic" of the 1980s that saw the media linking DnD to cults, blood rituals, witchcraft, and satanism. For an insight into the sociological history of DnD, the moral panic of the 1980s, and DnD's broader links to religion and morality, Laycock's Dangerous Games (2015) is fascinating from start to finish.
The Memoir: Of Dice and Men: The Story of Dungeons & Dragons and the People Who Play It by David M. Ewalt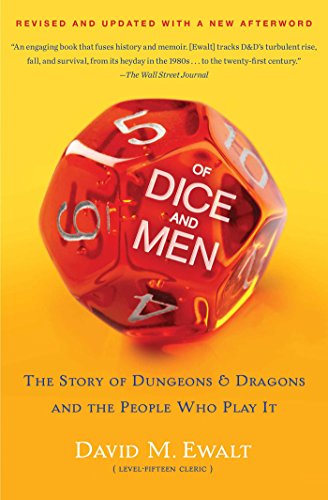 Reading up on the history of Dungeons & Dragons doesn't mean trawling Wikipedia. A much more fun way to learn more about the history of this game is through memoirs, with David M. Ewalt's Of Dice and Men (2014) being one of the best.
Whether you've been playing DnD since its appearance in the 1970s or you're a new recruit to DnD's ever-growing fanbase, there's so much to love in Of Dice and Men. Ewalt's history of DnD is dotted with a history of his own engagement with the game, from playing it as a kid in the 1980s to rediscovering his love for it as an adult. Of Dice and Men combines history, humor, and insights into the world beyond standard tabletop gaming, including pop culture, wargaming conventions, and LARP-ing (Live Action Role Playing).
Honorable mention: The Elfish Gene: Dungeons, Dragons And Growing Up Strange by Mark Barrowcliffe. "Coventry, 1976. For a brief, blazing summer, twelve-year-old Mark Barrowcliffe had the chance to be normal. He blew it." So goes the blurb for The Elfish Gene, which blends a memoir of his teen years playing DnD at its inception with a glimpse at 1970s Britain and the life of a weird, outsider who became addicted to DnD. Barrowcliffe isn't as positive about the game as some DnD-lovers would like, but the prose is often honest and insightful about his experience.
The Graphic Novel: Rise of the Dungeon Master: Gary Gygax and the Creation of D&D by David Kushner and illustrated by Koren Shadmi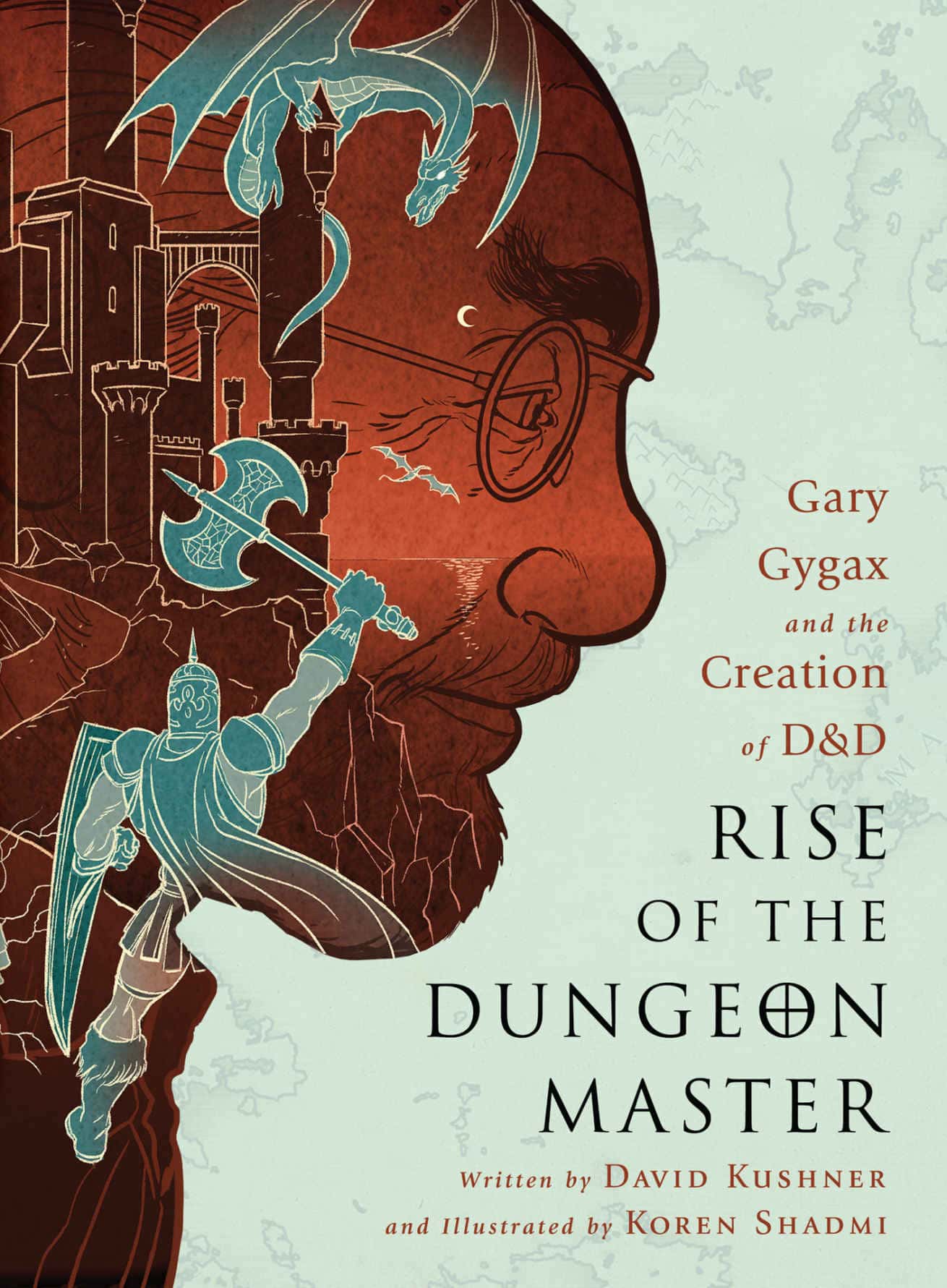 Many of us DnD players are visual thinkers — after all, we create detailed and imaginative worlds and stories in the theaters of our minds. That's why this list of the best DnD inspired books won't shy away from graphic novels and comics. If you want to engage with the history of DnD and its creation, David Kushner's Rise of the Dungeon Master (2017), illustrated by Koren Shadmi, is a great way to discover through an illustrated retelling.
Rise of the Dungeon Master is a light yet highly creative take on the DnD non-fiction book, as it blends sharp art with a style of storytelling reminiscent of Dungeon Masters narrating to their players. This book is short and won't offer in-depth histories of the game for those already in the know, but its fresh take on the subject makes it a must-read for old-school gamers and newbies alike.
Best official DnD fiction books
The Dragonlance Chronicles by Margaret Weis and Tracy Hickman
If you've heard of any of the official Dungeons and Dragons fiction books, you've probably heard of The Dragonlance Chronicles by wife and husband writing duo, Margaret Weis and Tracy Hickman. This trilogy was published in the 1980s as Dragonlance was introduced as an official campaign setting.
The Dragonlance Chronicles are old-school fantasy books. I'm talking wars between good and evil, dragons, plucky adventurers, and rich world-building. Really, these books are essential reading for any budding Dungeon Master and you'll probably be plagiarizing them in your own games from now on, as they really tick all the boxes for what makes a great DnD-inspired adventure.
The Lost Library of Cormanthyr by Mel Odom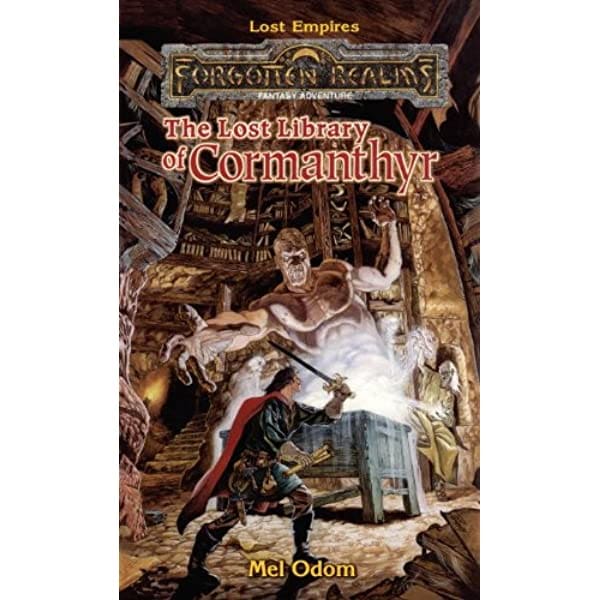 Described as "Indiana Jones meets Dungeons and Dragons", Mel Odom's The Lost Library of Cormanthyr (1998) is another must-read official DnD fiction book and kicks off the DnD Lost Empires series of fiction books.
Mel Odom is a big reason why this is one of my favorite official DnD fiction books. His writing is fast-paced, breezy, witty, and never lacking in action or intrigue. Odom's style is so readable you could sit down on a rainy day and devour The Lost Library of Cormanthyr — I can promise it will transport you.
The Dark Elf Trilogy by R. A. Salvatore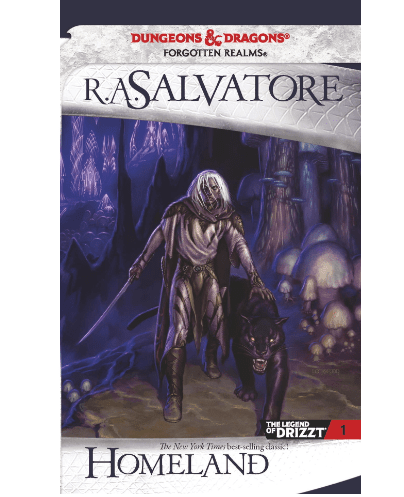 The Dark Elf Trilogy, also known as The Legend of Drizzt, is set in Menzoberranzan — the City of Spiders and home to the dark elves. R. A. Salvatore's DnD series centers on Drizzt Do'Urden. Drizzt is one of the main characters in The Icewind Dale Trilogy but was so adored by readers that it was time to make a prequel about his back story.
Drizzt is an iconic DnD character whose need to strive above and beyond his Drow background drive the narrative and his quest for freedom. Some find Drizzt to be a marmite character – you'll either love or hate this tormented soul, but either way you'll have fun. Another bonus from this series is lots of in-depth background about dark elves, Menzoberranzan, and the Spider Queen, so plenty of inspiration if you plan on using any of these in a future DnD game.
The Dreaming Dark Trilogy by Keith Baker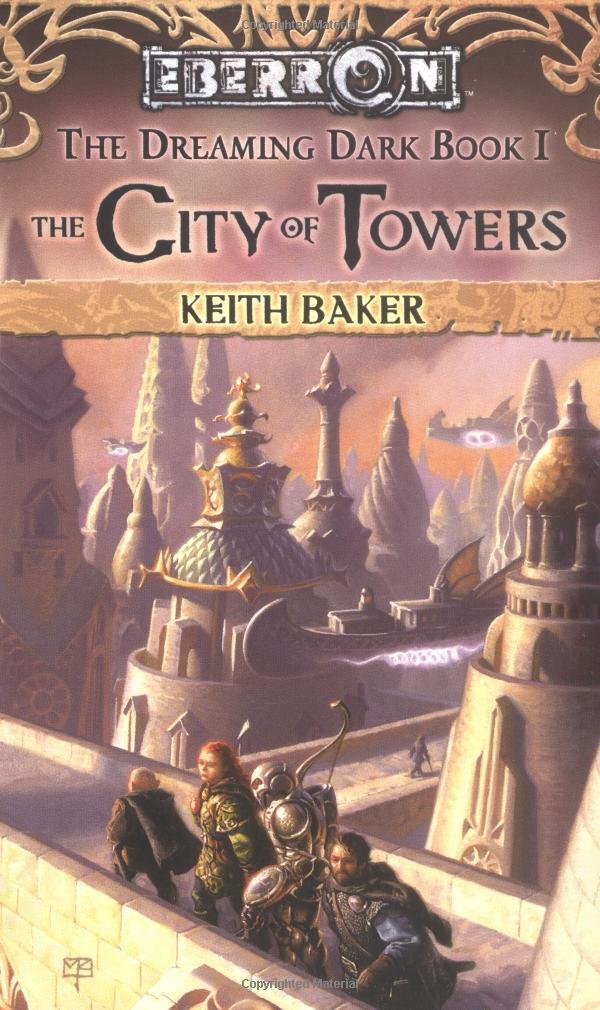 One of the main reasons for reading The Dreaming Dark Trilogy is it's the perfect introduction to Eberron, which 5e players will be familiar with through sourcebooks Wayfinder's Guide to Eberron (2018) and Eberron: Rising From The Last War (2019) and the new races it introduced including Shifters and the Warforged.
Eberron's blend of fantasy and sci-fi makes it a popular alternative to the traditional Forgotten Realms settings and its creator, Keith Baker, wrote The Dreaming Dark Trilogy as a fictional companion for the setting. These books have some of the best world building I've seen in a fantasy novel, so are worth it for that alone.
Best LitRPGs and DnD inspired books
NPCs by Drew Hayes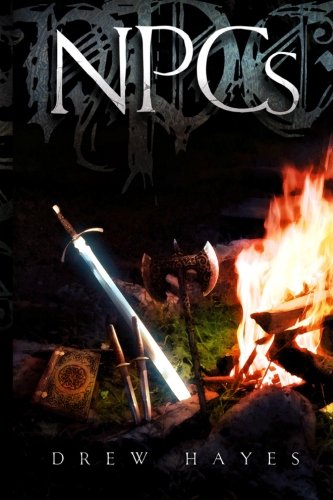 You know all those weird shopkeepers, annoying guards, and intimidating bartenders that you speak to briefly in your DnD games and then forget all about? Well Drew Hayes' NPCs is all about them. This cute take on DnD from the perspective of a group of NPCs (non-player characters) forced to take on the roles of adventurers when the 'real' cast of player characters die after eating bad mushrooms is a delight from start to finish.
Hayes' storytelling is fun and engaging but more than anything taps into the sort of meta-fiction that DnD players will love as Hayes nods to all the usual tropes but with a brand-new, NPC perspective. No matter how long you've been playing DnD, you'll love this fresh take.
DIE by Kieron Gillen and illustrated by Stephanie Hans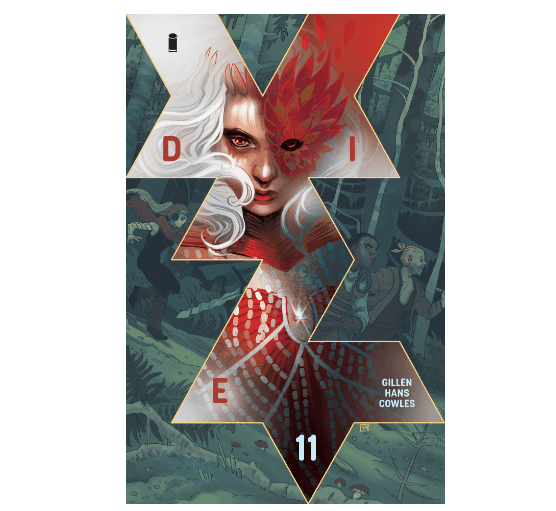 How does a DnD inspired comic, with litRPG and portal fantasy elements thrown in, sound to you? DIE (2018-21), written by Kieron Gillen and illustrated by Stephanie Hans, blends horror, fantasy, DnD, and striking artwork to tell a gripping story of adults who return to the d20-shaped fantasy world they left their friend in as teenagers.
DIE isn't just a great DnD inspired comic, it's a great comic. Period. The storytelling is rich, the characters are nuanced and interesting, the art is memorable and absorbing. I only have great things to say about this series. Seriously, just go buy it.
Dungeon Born (The Divine Dungeon series) by Dakota Krout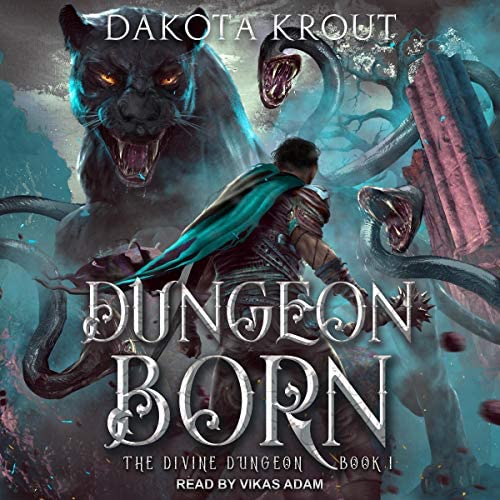 Dakota Krout is the author of a lot of best-selling fantasy and litRPG series, including the Full Murderhobo and Completionist Chronicles series. For DnD players, The Divine Dungeon series, kicking of with Dungeon Born is a great fantasy series that taps into lots of DnD tropes and meta-fictions.
The protagonist of Dungeon Born, Cal, has all the questions your newbie player has that you can't really answer. How do all these monsters survive in this dungeon? Where does all this loot come from? Who is maintaining these trip wire traps? Well that's Cal, the dungeon keeper who needs to lure in adventurers if he wants to survive. This series has lots of tongue-in-cheek moments that DnD players will get right away and the story is plenty of fun too.
Critical Failures (Caverns and Creatures series) by Robert Bevan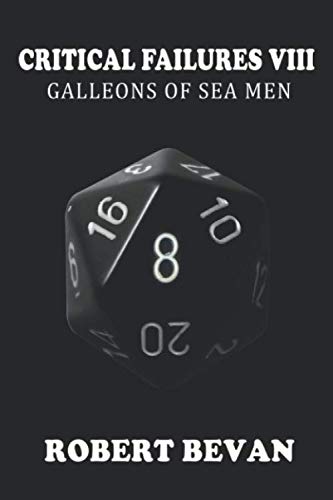 Robert Bevan's Critical Failures (2012) ticks all of the portal fantasy boxes. A group of TTRPG players get sucked into the game, with some of them switching genders, losing body parts, and transforming into elves along the way.
While in terms of fantasy books it's not the best written or most interesting out there, and you need to have a high tolerance for frat boy humor, Critical Failures does encapsulate the DnD-inspired portal fantasy genre nicely as it sees a group of stereotypical players, used to loading up on beer and pizza while gaming, fight for survival in a real fantasy setting.
Best books and guides for DMs and writers
The Monsters Know What They're Doing: Combat Tactics for Dungeon Masters by Keith Ammann
DM'ing battles and combat in DnD can be super dull. Players attack, monsters attack. Repeat. And trying to make things more interesting can quickly become complicated and convoluted.
This is where Keith Amman's The Monsters Know What They're Doing (2019) steps in. This guide for DMs helps you plan out your monster tactics ahead of the session so you can run smooth but interesting combat encounters. This guide will also encourage you to think more carefully about your monsters and NPCs and their behavior, leading to richer sessions in the long run.
Complete Kobold Guide to Game Design (2nd Edition) by Wolfgang Baur et al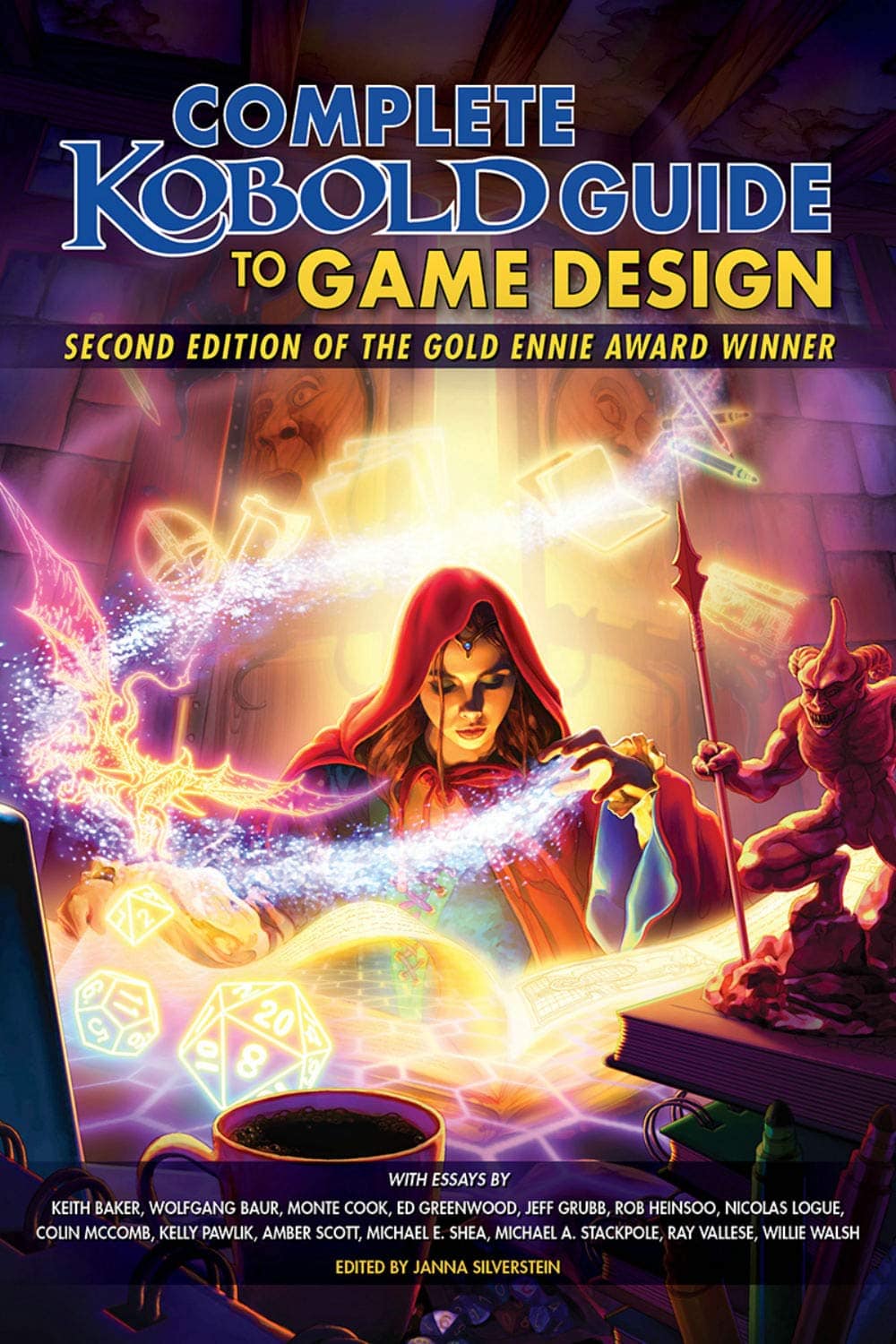 This is another essential guide for DMs running any TTRPG campaign, especially homebrews. The second edition of the Complete Kobold Guide to Game Design is a collection of short essays and guides covering everything from crafting adventure plots to writing and publishing your games.
Wolfgang Baur and the other writers of this collection are veteran game designers and many have worked directly with Wizards of the Coast to create official DnD campaigns and sourcebooks. The advice in this collection is super accessible and the info is so valuable I'd recommend it both for newbie DMs and long-time DMs as you can always improve your game design.
Hamlet's Hit Points by Robin Laws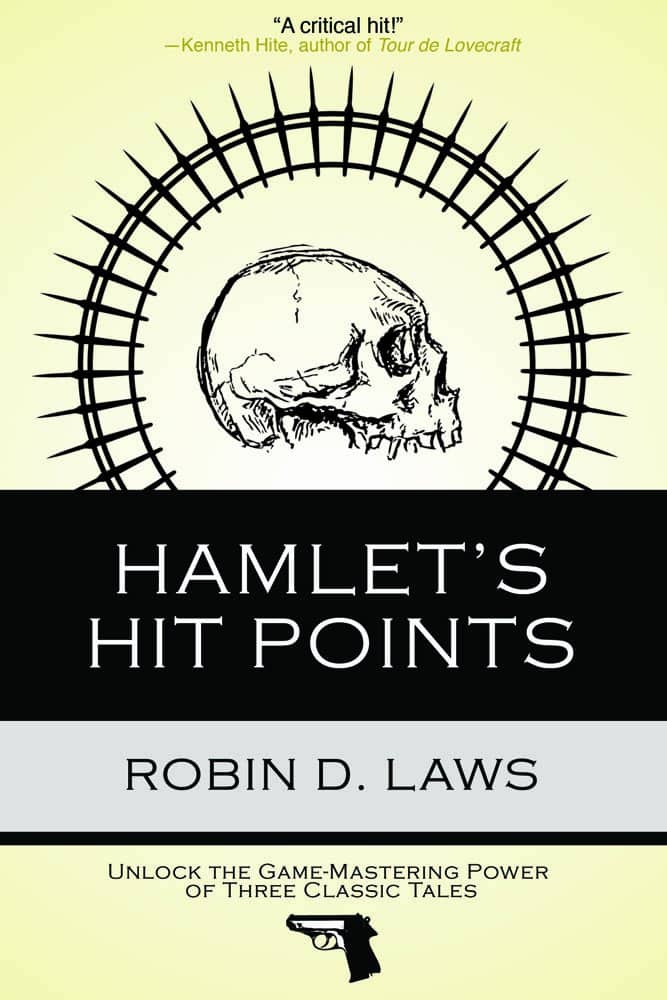 Robin Laws' Hamlet's Hit Points (2010) is essential reading if you want to learn how to craft an excellent story in your DnD campaign. In fact, it's essential if you want to learn how to craft a story, period.
Laws sets out the essential narrative beats to any story that will succeed in an RPG setting, combining insightful essays with hands-on tips and tricks. I would say the insightful analyses of what makes a great story outweigh the actual tips, but a quick read of this every now and then, especially when planning a new campaign or one-shot, will instantly improve how you manage your narrative.
Fantasy classics every DnD DM and player should read
The Odyssey by Homer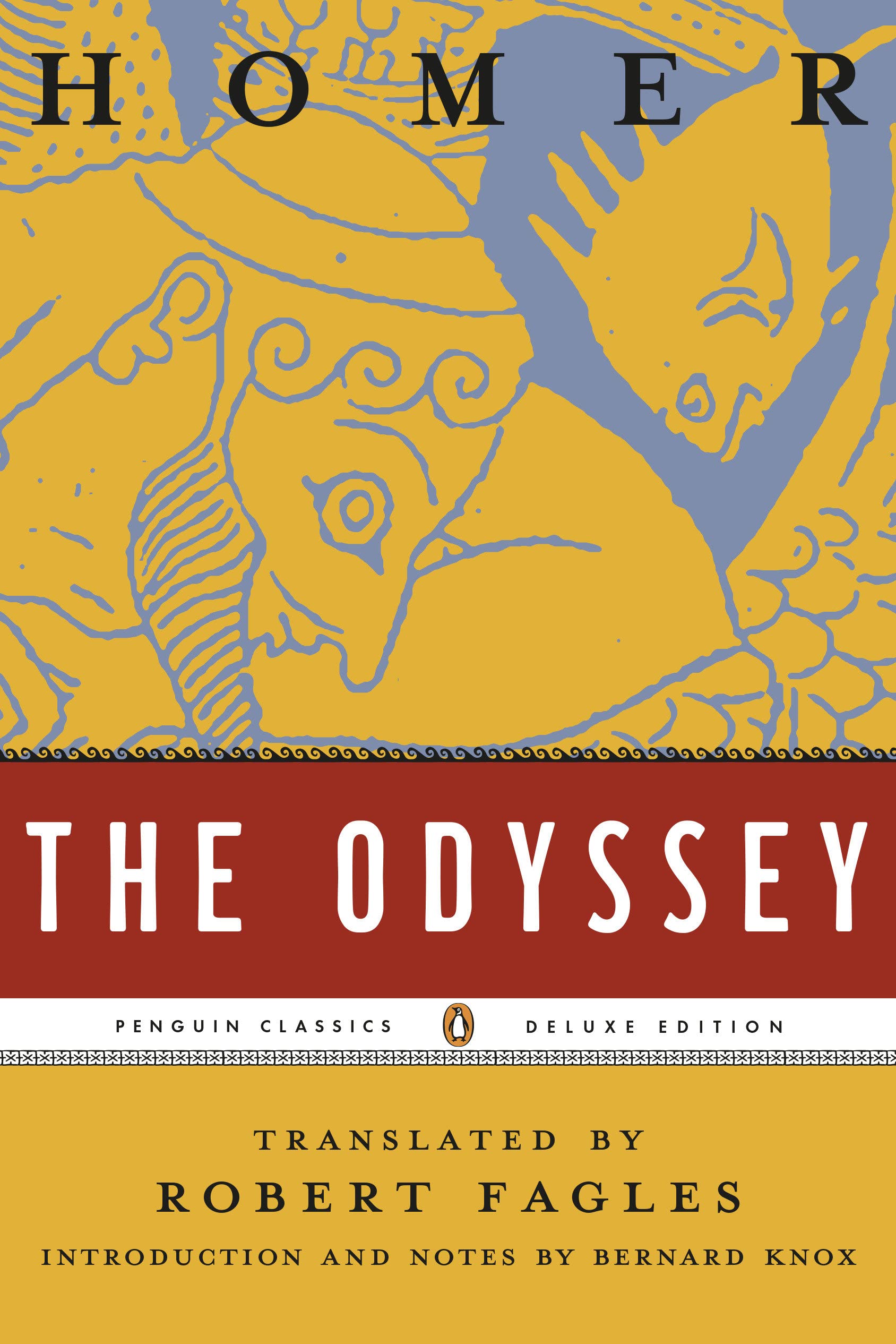 It's one of the oldest literary books in the world and it's something I pinch from all the time. I'm talking character names, monsters, plots, islands, you name it. Sure, The Iliad is great, but The Odyssey has the feel of a DnD campaign as it's essentially a ton of mini adventures packed into one story. You don't need to be running a sea-faring, ancient Greece-inspired campaign, like one set in Mythic Odysseys of Theros, to make good use of some Homeric inspiration.
Dragonflight by Anne McCaffrey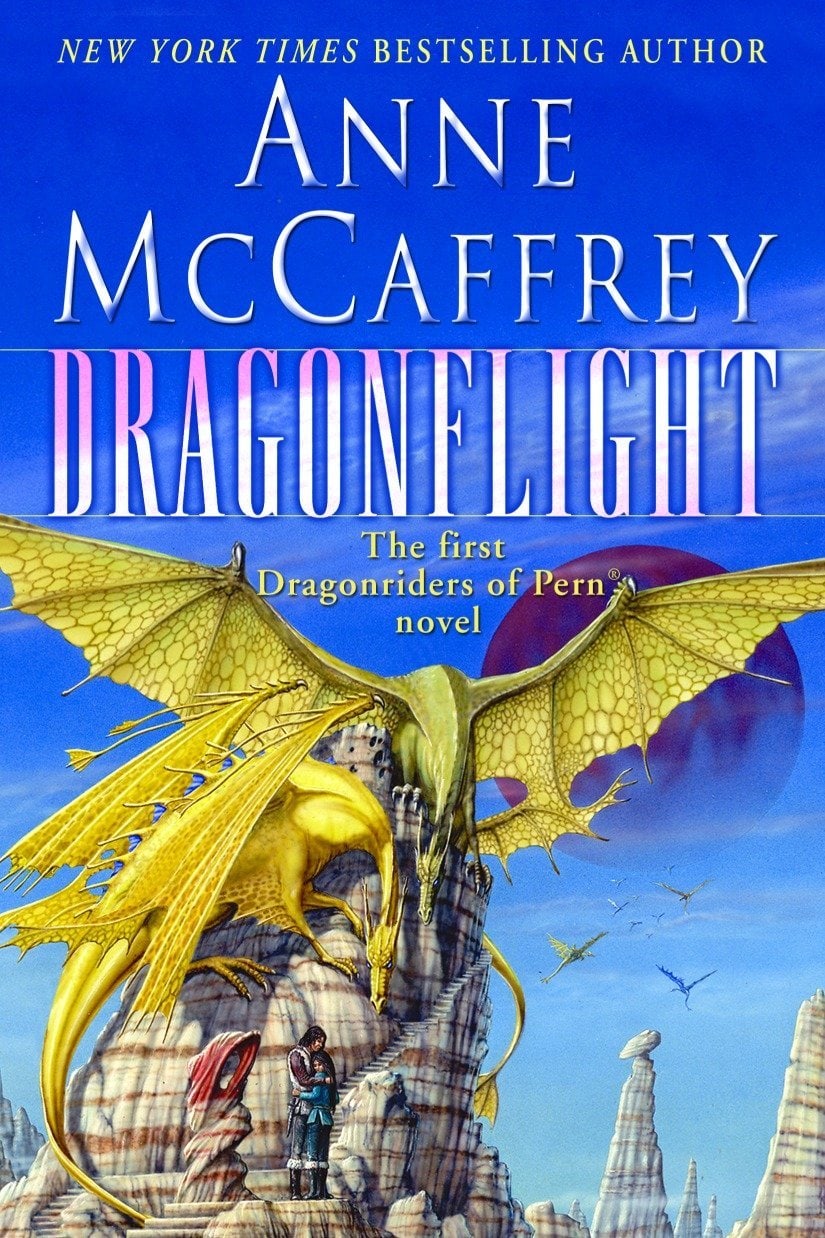 This 1968 sci-fi fantasy classic kicks off the original trilogy of the Dragonriders of Pern series, written largely by Anne McCaffrey. If you love DnD and need any inspiration for your character, storylines, or just want a good old fashioned fantasy read, you really can't go wrong with this trilogy. Humans colonize a planet inhabited by dragons and McCaffrey's storytelling weaves together a classic coming-of-age with adventure, political intrigue, and unique world building.
A Wizard of Earthsea by Ursula K. Le Guin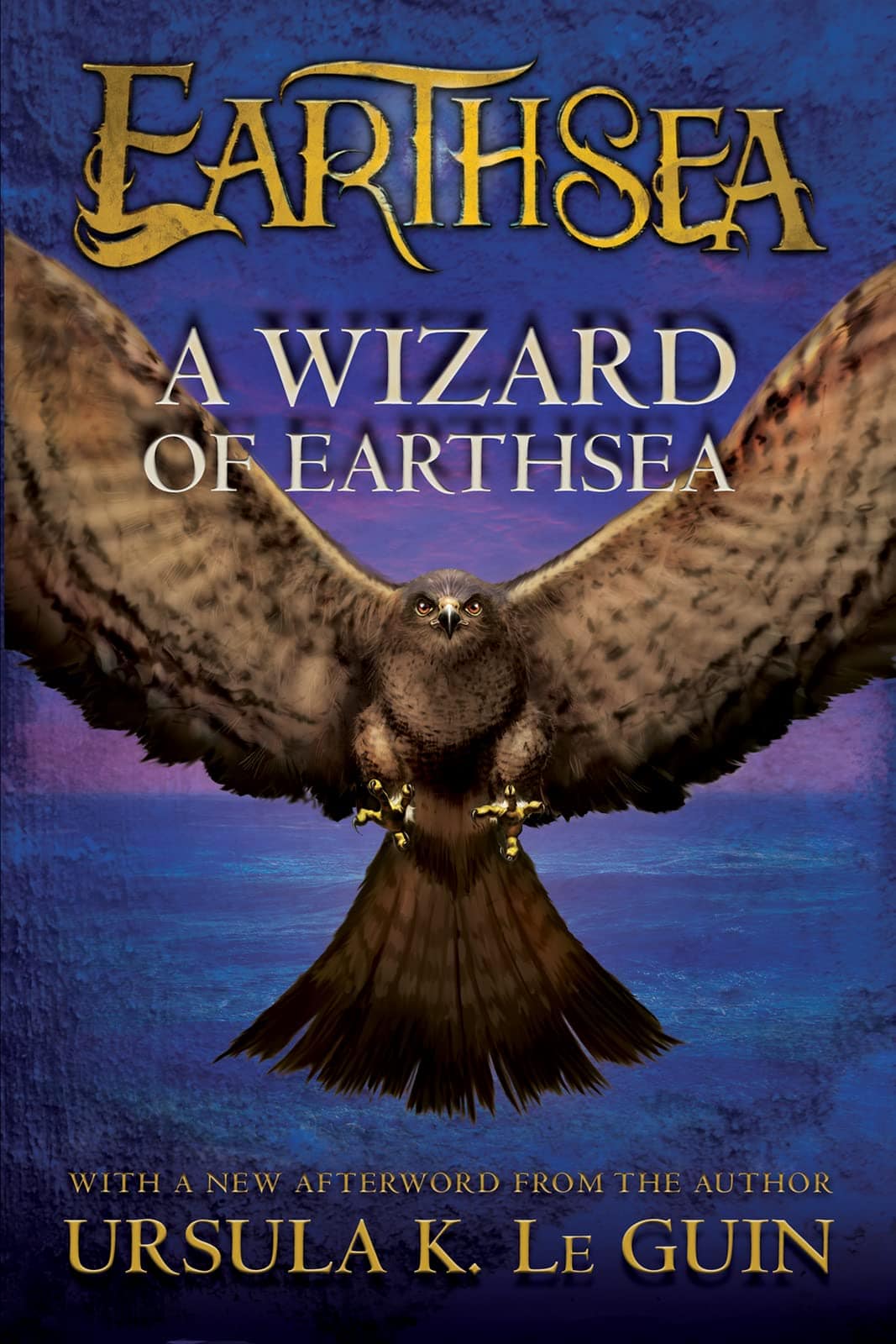 In my opinion, there is only one iconic fantasy series featuring a boy wizard that is truly worth reading. Step aside Harry Potter fans, A Wizard of Earthsea is where it's at. Fantasy and sci-fi writer extraordinaire Ursula K. Le Guin's Earthsea series, first published in 1968, is both a classic and subversive, being one of the few fantasy books of the 20th century with non-white protagonists. Loved by children and adults alike, this fantasy series is one of the greats and essential reading for any DnD fan.
Bonus: Fantasy books for your favorite DnD modules and settings
Love Curse of Strahd? Read Drachenfels by Kim Newman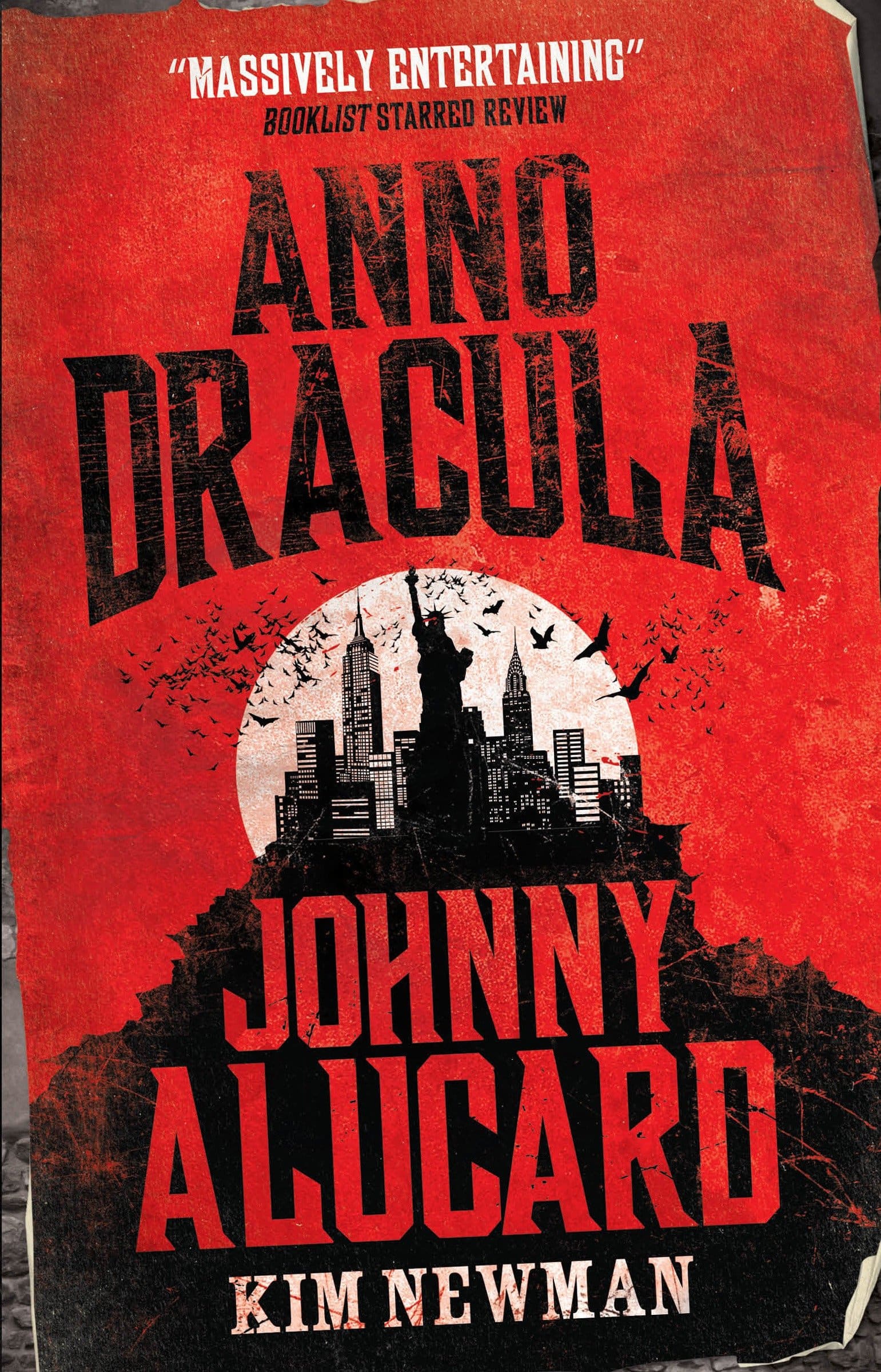 Curse of Strahd is one of the most iconic DnD modules of all time and it's rich enough that you don't need to gain much inspiration from other sources. That said, if you loved this campaign and finished it wanting more, I can't recommend Drachenfels (1989) by Kim Newman enough.
Kim Newman's books are technically Warhammer books rather than DnD books, but don't let that put you off. This is fantasy writing at it's finest with excellent characters and, of course, vampires. And if you enjoy Drachenfells, be sure to check out Newman's Anno Dracula too.
Love Out of the Abyss? Read The Underland Chronicles by Suzanne Collins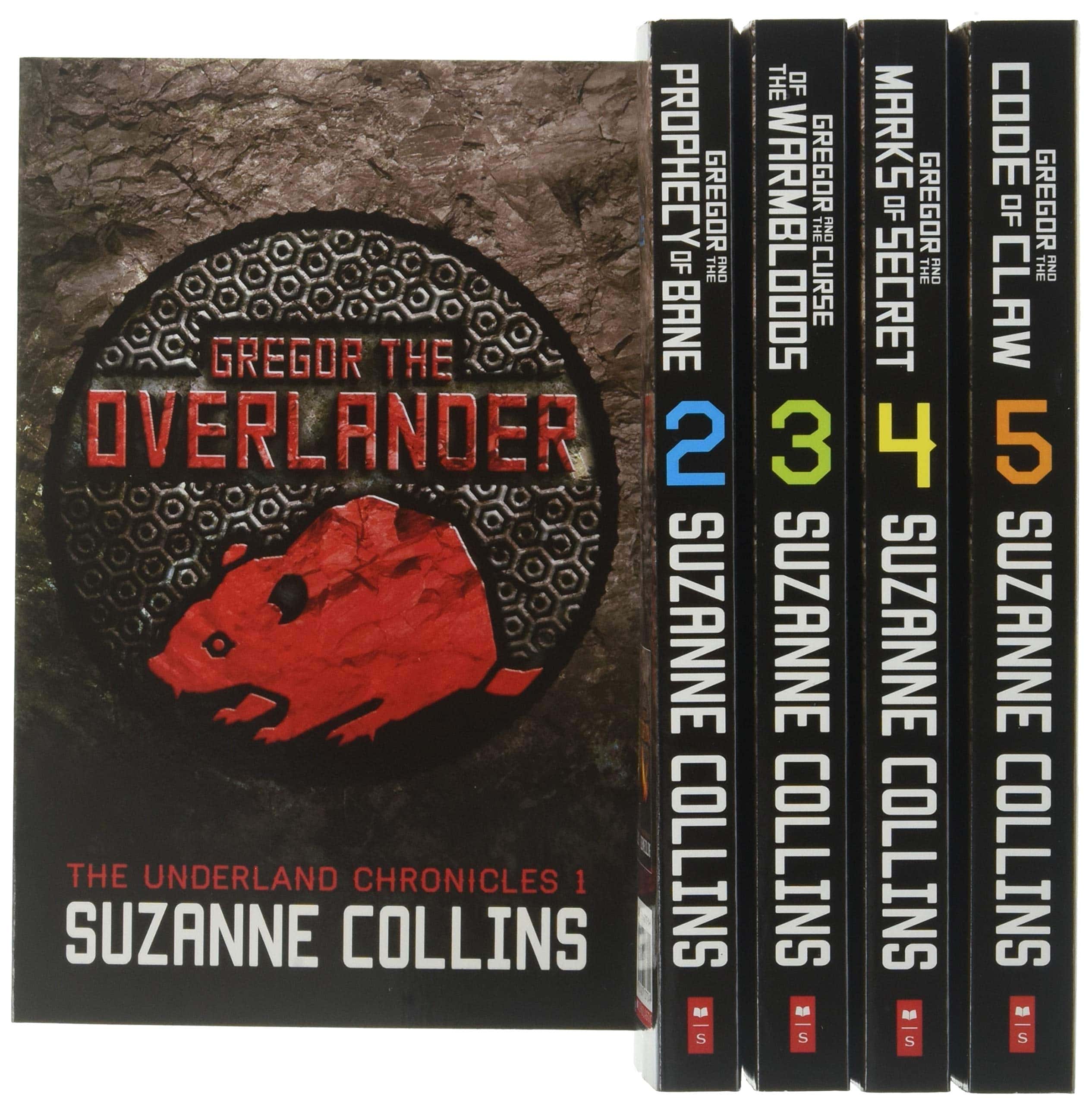 While R. A. Salvatore's Dark Elf trilogy is certainly essential reading for any campaign, like Out of the Abyss, set in the Underdark, any fan of Out of the Abyss's subterranenan survival setting may find a lot to love in The Underland Chronicles. Yes, it's children's fiction, but don't let that put you off. This is a rich series about survival, mystery, and adventure — with so many cliffhangers you will not be able to put it down.
Written by Suzanne Collins, also known for the Hunger Games series, The Underland Chronicles begins with Gregor the Overlander, which sees a young Gregor fall into the "Underland", a strange subterranean world filled with giant sentient creatures from bats to bugs and a strange prophecy.
Love Candlekeep Mysteries? Read The Great Library series by Rachel Caine
You might like Candlekeep Mysteries because it's a DnD adventure book made up largely of mystery adventures. But more likely, you're a sucker for a strange, ancient library. Fortunately, Rachel Caine's The Great Library series, kicking off with Ink and Bone (2015), will satiate any book nerd.
Set in a world where the Great Library of Alexandria survived to modern day, this YA series has dystopian fantasy, sci-fi, and historical fiction rolled into one and books really are center stage, making this the perfect page turner for anyone who loves a good, ancient library.
Love Icewind Dale: Rime of the Frostmaiden? Read Hall of Smoke by H. M. Long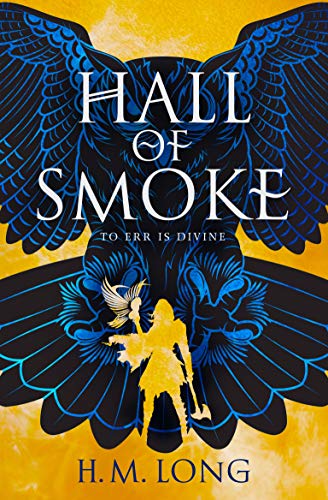 If you love Icewind Dale and Rime of the Frostmaiden, you're probably a big Norse history and mythology nerd. You've watched Vikings and The Last Kingdom a bunch of times and the only games you play on console are Skyrim and God of War. If this sounds even a pinch like you, Hall of Smoke (2021) by H. M. Long should be your next read.
Hall of Smoke has viking raids, trickster gods, mysteries, fights, and a gripping story. It's one of the best fantasy books I've read recently and anyone with a soft spot for Norse-inspired fantasy will adore it. But if it's the semi-Arctic setting alone you love, I'll also throw in an honorable mention of H. P. Lovecraft's At the Mountains of Madness (1931).
Love Waterdeep: Dragon Heist? Read The Lies of Locke Lamora by Scott Lynch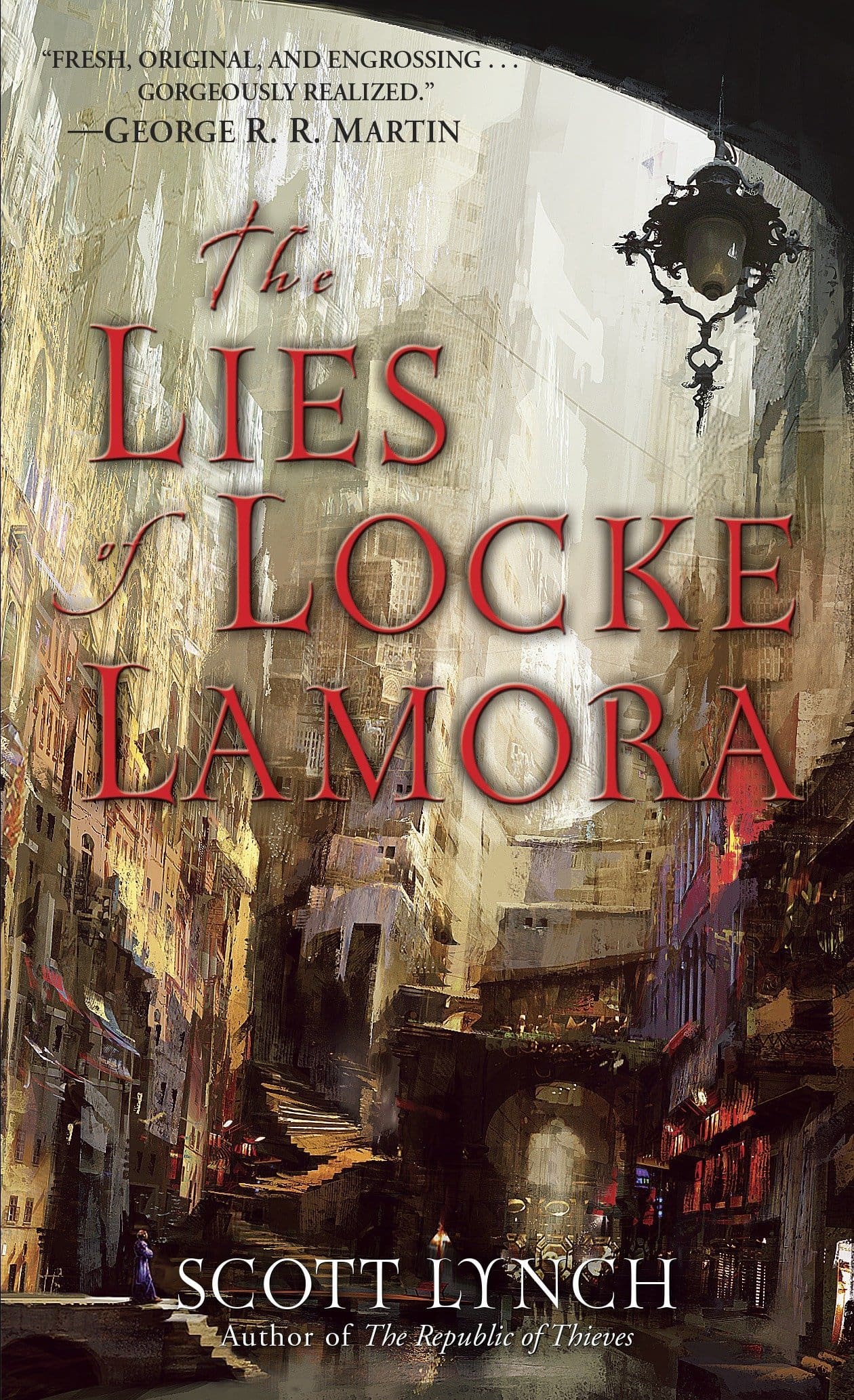 Waterdeep: Dragon Heist combines urban fantasy with underworld gangs and is a much-beloved module, especially as it's an introductory module to DnD for so many players. If you want a fantasy book with a similar urban feel, you can't go wrong with Scott Lynch's Gentleman Bastard series, which starts with The Lies of Locke Lamora (2006).
The Lies of Locke Lamora has con artists, intrigue, and rich world-building in a fantasy version of medieval Venice. The characters are truly loveable, the dialogue is creative and fluid, and the pace never slows down in this action-packed novel.
Love The Wild Beyond the Witchlight? Read Stardust by Neil Gaiman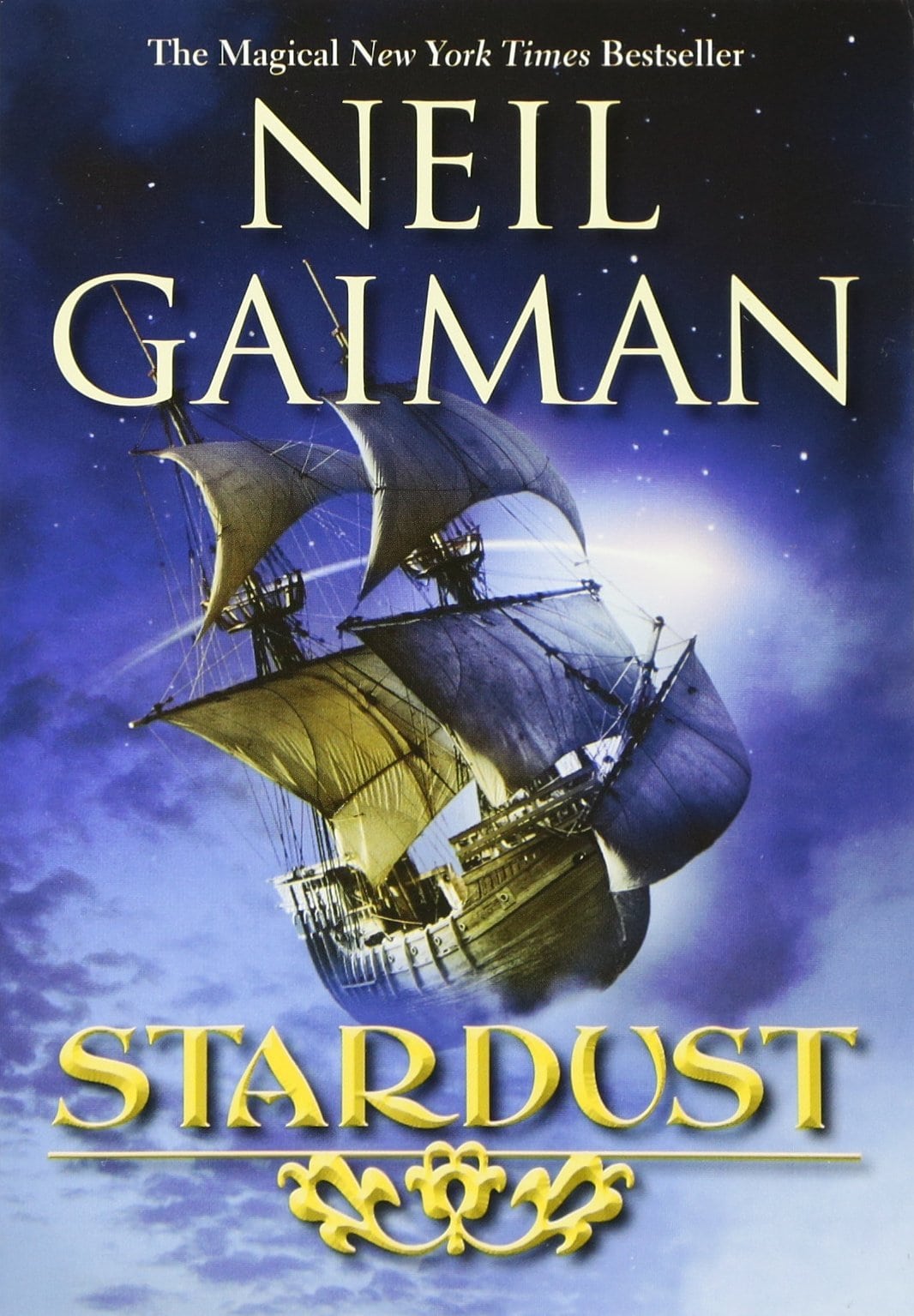 Some players just can't stay away from the Feywild, and The Wild Beyond the Witchlight offers a carnival entrance to the Feywild with some witches, swamps, and plenty of other macabre fairy tale elements too. The dark carnival trope is rooted in fantasy books like Ray Bradbury's Something Wicked This Way Comes (1962), but Neil Gaiman's Stardust (1999) also opens with a carnival and an entrance to a strange, magical world that combines the dark and whimsical elements found in The Wild Beyond the Witchlight.
On top of being great for fans of the Feywild, Stardust is just a terrific read. It's my favorite Gaiman book, especially since I have a beautiful edition with the original Charles Vess illustrations, and I'm a sucker for Gaiman's wistful style and a dose of romance too.
Love Tomb of Annihilation? Read She: A History of Adventure by H. Rider Haggard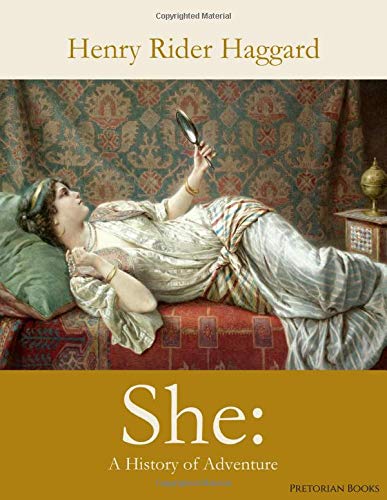 Tomb of Annihilation engages with what is known as the 'lost worlds' fantasy genre, which was kicked off by Victorian adventure books like H. Rider Haggard's King Solomon's Mines and appears outside of literature in video games like Tomb Raider and, of course, Indiana Jones. There isn't much modern 'lost world' fiction these days, but the 19th century has you covered and my favorite by far is Rider Haggard's She: A History of Adventure.
First off, She is a really great fantasy book and it inspired a ton of 20th-century writers including Tolkien and C. S. Lewis. But it's also an interesting text. Set firmly during the peak of the British Empire, She is an insight into how Africa was constructed by white, Victorian fantasy writers and contains many complex and problematic tropes that would would outlive Rider Haggard and the Empire, and often found their way into DnD, so well worth reading with a critical eye too.
Love Sword Coast Adventurer's Guide? Read On Stranger Tides by Tim Powers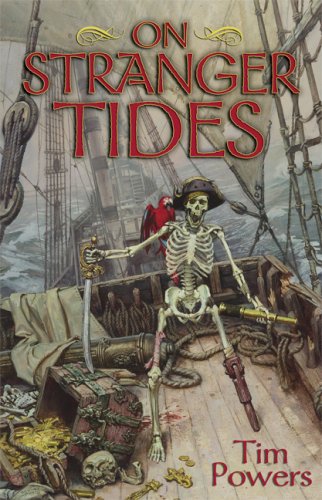 If you're planning on playing or running a pirate-inspired campaign set on the Sword Coast, you should read Treasure Island one evening for some essential pirate inspiration, and then move on to the pirate fantasy classic, On Stranger Tides (1987) by Tim Powers.
On Stranger Tides is an essential pirate novel, with all your historical pirates including Blackbeard. Oh, and it has undead pirate crews, vodun magic, and sentient jungles. There would be no Pirates of the Caribbean franchise if it weren't for Stranger Tides — this is essential reading.
Love Strixhaven: A Curriculum of Chaos? Read the Mage Errant series by John Bierce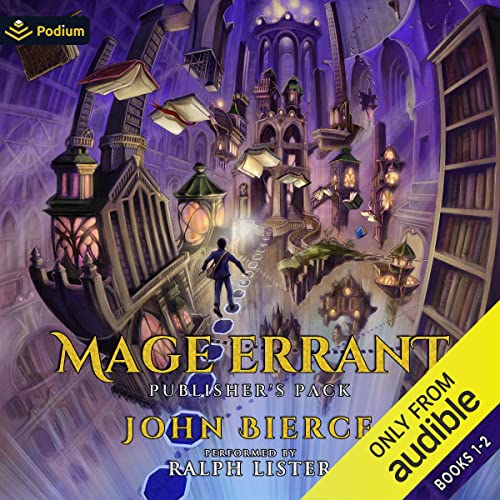 Strixhaven is one of the newest DnD campaign settings and essentially lets you roleplay going to college, so of course it's super popular. There are, of course, no shortage of magical school fantasy books out there, but John Bierce's Mage Errant series is one of the best and offers fun, light reading.
Kicking off with Into the Labyrinth (2018), you'll read the story of Hugh of Emblin, a failing magic student at the Academy at Skyhold. This series may not have the rich worldbuilding or vivid dialogue that more classic fantasy novels may boast, but it is, above all else, a fun read and packed with creativity, two qualities plenty of gamers love about Strixhaven too.
FAQs
Question: What is DnD inspired by?
Answer: Initially, DnD was largely inspired by 20th fantasy fiction, especially Lord of the Rings and fantasy writers of the 1960s like Anne McCaffrey, Ursula K. Le Guin, and Andre Norton. Nowadays, the wide world of Dungeons and Dragons takes its cues from fantasy, mythology, sci-fi, and history as they appear in literature, films, TV, and video games. 
Question: Can you write a book based on DnD?
Answer: Yes, anyone can write a book based on or inspired by DnD, but if you plan to publish it you need to carefully avoid copyright infringement. Some monsters, such as mindflayers and beholders, are even legally owned by Wizards of the Coast, so prepare to change up names of monsters and characters if need be. 
Question: Can you sell your own DnD 5e modules?
Answer: Yes! When it comes to publishing modules and adventures for DnD, Wizards of the Coast has a more open license, which, as long as you adhere to it, means you can sell your modules. Popular ways to sell DnD modules is as PDFs on websites like DriveThruRPG and DMsGuild. 
Final thoughts: The future of DnD inspired books
When compiling this list, which certainly isn't exhaustive, and thinking about my favorite books inspired by DnD and the fantasy books that have long-inspired my games, I was struck but not entirely surprised by the demographics of the authors and the stories they tell. From the inception of DnD to the books that engage with it today, and more broadly the worlds of gaming and fantasy writing, women, people of color, queer people, and disabled people are still alarmingly underrepresented.
In official DnD books, this is shifting. In 2022 it was announced that the next adventure book published by Wizard of the Coast, Journeys Through the Radiant Citadel will be the first ever DnD book written entirely by people of color. It will include adventures in new settings, such as Godsbreath, inspired by black life in the American southern states.
The number of books inspired by DnD written by minority groups is low, despite the fact that so many women writers, for example, dominated 20th century fantasy. And some DnD guides, like Shelly Mazzanoble's Confessions of a Part-Time Sorceress, sadly uphold gender stereotypes rather than tearing them down. But I hope in a few years, I can come back to this list and even update it with a more diverse and forward-looking range of writers and their stories.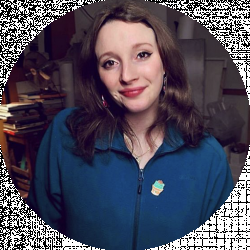 Latest posts by Emily Rowe
(see all)