D&D heads into its 7th year of consecutive growth with the promise of growing even more– partially due to video games and films inspired by it.
If you ever doubted the influence of Dungeons and Dragons headed into 2021, you only need to look at the data. In a report showcased by Executive Producer Ray Winninger, D&D is marking not only its 7th consecutive year of growth but also 47th as the leader of role-playing games.
The growth rate for 2020 was 33 percent–the best year for D&D yet, with 50 million players around the world.
Much of this investment in D&D comes out of pure enjoyment of the game. Others have pointed to a potential spike due to a year of lockdowns. But another factor is that D&D has expanded past traditional tabletop gaming, into the world of both films and video games.
2023 is slated for the first D&D-inspired feature film. And while there have been video games inspired by D&D since the '90s, there are more options than ever.
In this guide, I'll dig into why D&D is so popular and my picks for the best DnD inspired video games.
Why are Dungeons and Dragons so popular?
As exciting as it is to see D&D become as successful as it has, someone new– or even returning players– may be curious why videogames are now inspired by it. But to understand why D&D is so popular in 2021, I want to look back a little at D&D history.
When was D&D first created?
When D&D was first released in 1974, it was considered the first 'true' role-playing game. Originally published by Gygax, D&D was acquired by Wizards of the Coast (Hasbro, Inc) in 1997.
Not many thought D&D would become the force it is today. The first edition was a modest setup, with three pamphlets and a tiny box and a budget of $2,000 total. A mere $100 was devoted to artistic design–paltry even for its time.
But that first edition of D&D exceeded expectations. In its first year, D&D sold 1,000 copies. By its second year, that number increased to 3,000 copies– and interest in the game slowly grew.
When did D&D become popular?
Exactly when D&D became popular is hard to track– but it wasn't a smooth road.b Despite revisions to the game and continued player interest, Gygax was nearly bankrupt. The sale in 1997 at the time made D&D's future seem uncertain, but what followed may have made it as popular as it is.
Perhaps the most noteworthy development for D&D was the release of its 3rd edition. The 3rd edition, under Wizards of the Coast, placed an emphasis on versatility. No longer was D&D beholden to strict rules, but allowed for more player innovation. The 3rd edition also added skills that were meant to further distinguish unique characters.
Why is D&D popular today?
D&D remains a force in RPG games today– there wouldn't be as many video games inspired by it if that were not the case. Many credit its continued popularity due to the revisions made for the fifth edition.
The fifth edition of D&D is arguably the most innovative, flexible, but nuanced version of D&D yet. But that didn't happen by chance. In fact, Wizards of the Coast took the step to ask the community for suggestions. They also held public playtesting and incorporated feedback from over 75,000 unique players.
Many were impatient during the additional two years of development, but producers insisted on making the best game possible. Since its 2014 release, they continued to update rules and added new content– making not only for a great game but one that evolves with its players.
And while its popularity has allowed for a rise in video games, movies, and other media, the opposite could be argued as well. Video games inspired by D&D have allowed the game to reach a larger audience and expand the fan base.
How do I find a great D&D-inspired video game?
D&D is an excellent game in itself, but maybe you're looking for a new way to play. I also understand that some players may be skeptical about video game adaptations. The good news is that there are video games that take inspiration from D&D but do not try too hard to replace the classic game-playing experience.
Rather than trying to directly copy D&D gameplay, these video games take the creativity, storylines, and challenges of D&D with a fresh twist. The best video games capture the creativity and strategy of D&D but deliver consistent, quality content
For this list, I did not focus on one aspect– but rather the game as a whole. I've included video games for console and PC/Mac players. While most games can be purchased on platforms like Steam, a few you may also be able to find through retailers like GameStop or Best Buy. It was also important for me to provide both newer and older, more classic games.
Always make sure to check your computer or console specs before purchasing a video game. And it's best to recall that these are video games inspired by D&D. It won't be the same experience, but you might just find that some of these games reignite your excitement for D&D.
Without further ado, here are my best for best video games inspired by D&D.
Neverwinter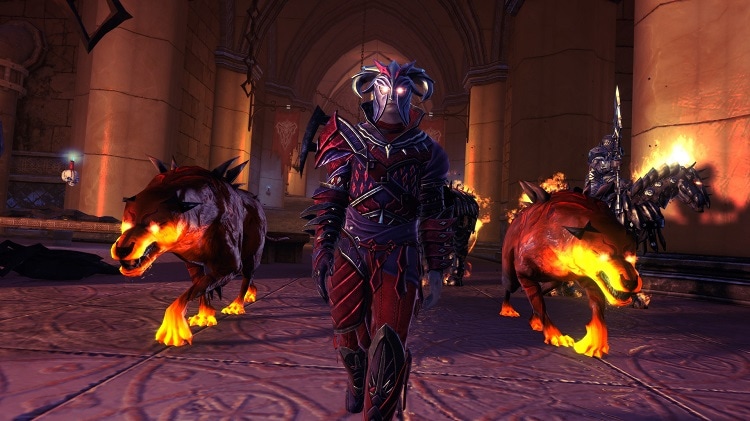 Neverwinter is a sprawling MMO that has been updated over the years to expand its scope and offerings for players to explore constantly. The game is officially licensed and is set in DnD's iconic Forgotten Realms setting with classes from 5e that each brings an entirely new way to play the game. One great part of Neverwinter is that it is consistently updated as well.
These updates introduce new classes, areas, and even entire campaigns passed on the newest official 5e modules, making Neverwinter a great supplement alongside your standard D&D campaigns.
For any interested DnD fans that don't typically enjoy MMOs like World of Warcraft or Final Fantasy XIV, Neverwinter may be much more palatable for you. It takes an action-focused approach to its gameplay rather than players having to hit hotkeys and click for positioning while your character automatically performs periodic quick attacks.
The game also works exceptionally well on the console, so if you have a craving for an MMO that works on a controller and a couch, Neverwinter has you covered.
Price, Availability & Where to Buy
Neverwinter is available for PC (Windows), XBOX One, and Playstation 4. If you have a PS5, note that PS5 allows you to play PS4 games. Since it's free to play, there's no initial cost. Download Here.
Divinity: Original Sin II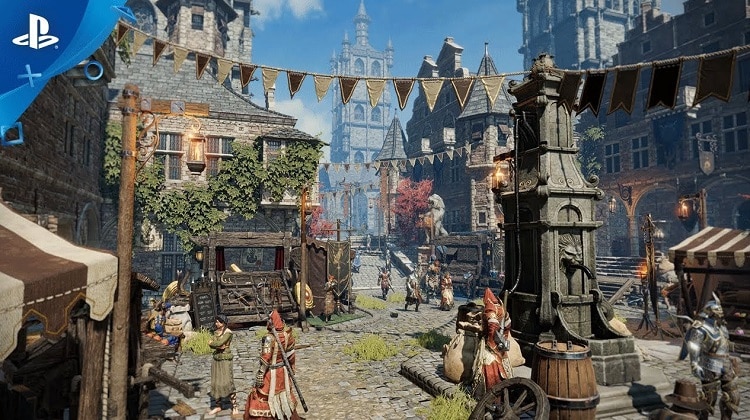 I have written about Divinity: Original Sin II many times because I can't recommend it to people enough. Not only is Divinity one of the best video games like DnD of all time, but I think it is just one of the best games of all time, period.
The game's story is largely insulated from its predecessor, so you don't have to have played the first Original Sin, but the game puts players in control of four Godwoken characters that have to journey across a fantasy land to expand their powers and fight back against a dark and sinister power.
Along the way, up to four players tackle unique side quests, explore an extremely deep and intricate world, define their characters, and grow their builds through engaging combat encounters.
There are numerous classes to pick from that can be customized with a range of gear and skills, while solo players can control an entire party of characters outside and inside the turn-based combat.
However, one of the standout features of Original Sin II is the incredible roleplaying opportunities that it presents to players. When you first make a character, you can select a pre-made character with a fully fleshed-out backstory and unique ability to have unique dialogue options, or you can build a custom character that you can define yourself.
Your characters also play a key role in your decision-making when playing through quests, while even co-op players can disagree and split up to try and solve the same quest in different ways.
It all makes one of the most varied and engaging RPGs released in decades. There are multiple difficulty levels and options for you to tailor the experience to your preferences, while its range of platforms also ensures that you can pick it up no matter where you prefer to play.
Knights of Pen and Paper 2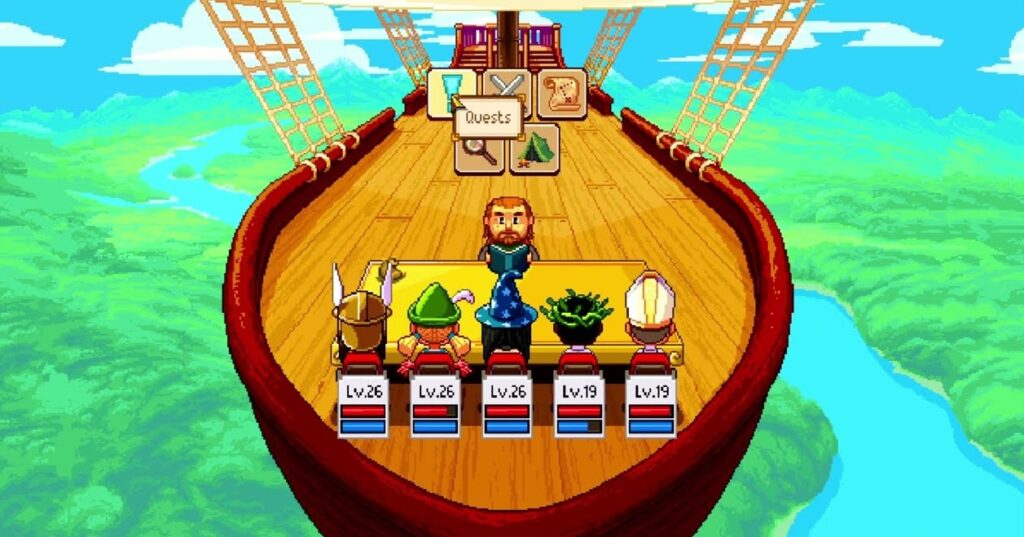 This game is not what most players would think of when trying to think of games inspired by DnD, but it is a charming interpretation of what playing DnD at a table is like. Instead of controlling individual characters, the player takes the role of the entire party with players who are shown at the bottom of the screen.
The monsters faced in turn-based fights are displayed above the Dungeon Master while the player picks moves and actions for the party.
Outside of combat, players can experience the stories of multiple campaigns, make story-altering decisions, craft new gear and consumables, and level up their party members.
The game is a bit more simple than most of the other titles on this list, but its light-hearted writing is always funny, while its variety of classes and builds helps keep combat fresh as players determine how they want their party to operate.
Knights of Pen and Paper 2 is a perfect DnD-inspired game to play on mobile, but it is also more than worth your time to pick it up on a console or your PC.
Neverwinter Nights 2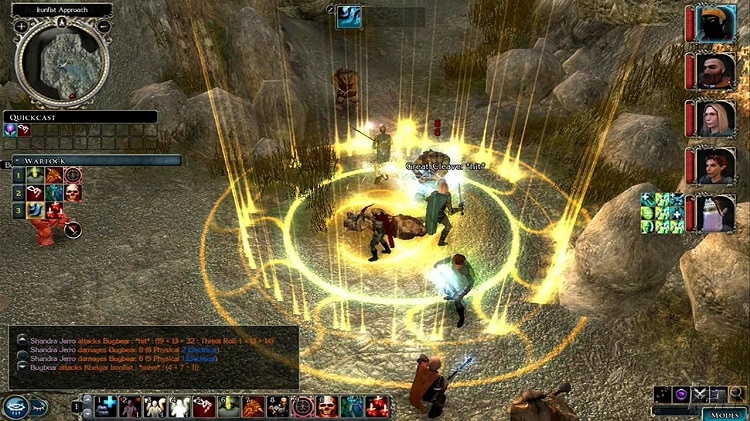 Based on the classic 3.5e DnD ruleset, Neverwinter Nights 2 is one of the most expansive and engaging classic DnD RPGs. Developed by the RPG masters at Obsidian Entertainment, Neverwinter Nights 2 gives players full control of their character, multiple exciting companions, and the entire 3.5e system to give players all the freedom they could want from a DnD game.
Neverwinter Nights 2 recently received an enhanced edition that brought the game to consoles and updated its graphics for modern audiences.
If you play through the base game and enjoy it, it has various expansions that allow you to carry your same character through them or start an entirely new one to experiment with other classes or builds.
If you're playing on PC, Neverwinter Nights 2 also has an impressive library of fan-made campaigns and quests that frequently reach the quality of the base game and can be played with your friends if you want to journey into the dangers of the Forgotten Realms together in online multiplayer.
Baldur's Gate 2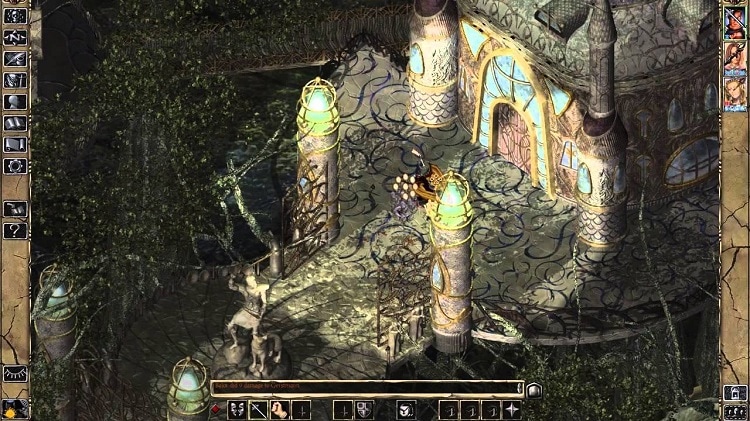 Baldur's Gate 2 is an excellent game for any fans of the iconic studio BioWare to pick up. While it is older than their classic Mass Effect and Dragon Age series, it has many of the studio's trademarks still present that any player will welcome.
There are exciting companions to build relationships with, multiple outcomes to every quest and story, fun combat, and loads of decisions with huge consequences that have to be made.
This game has also received an enhanced edition remake to bolster its visuals and allow newcomers to get immersed in its world as many fans have before.
Baldur's Gate 2 also has an intricately told story woven into the Forgotten Realms' fabric like few other DnD games manage to. So, if you have a love for the Baldur's Gate setting like I do or want to see one of the most classic RPGs of all time.
Solasta: Crown of the Magister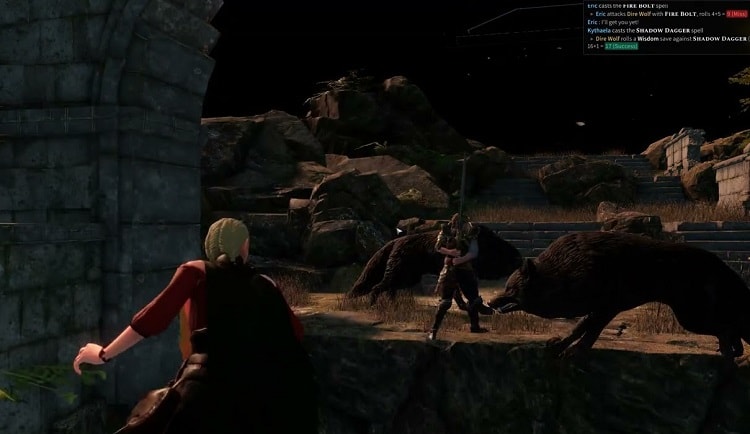 Solasta: Crown of the Magister is a turn-based squad RPG built from the ground up on the 5e DnD ruleset. It stays impressively faithful to the mechanics and rules of 5e, making it a perfect jumping-on point for any newer fans of DnD who want to see how it translates to video games.
There are also multiple DLC packs with different content and classes for players to pick up if they enjoy the game and want to support the developers or get more content.
The developers have also done an admirable job of continuing to update and expand the game, with it just recently receiving both a full new campaign and online multiplayer support.
The game's multiplayer does not quite have the flexibility of Divinity: Original Sin II, but I still found playing it with friends to be an absolute blast. I got up to some great hijinks in Solasta, and I can't recommend it more for any fans of 5e who are looking to take things virtual.
Dragon Age: Origins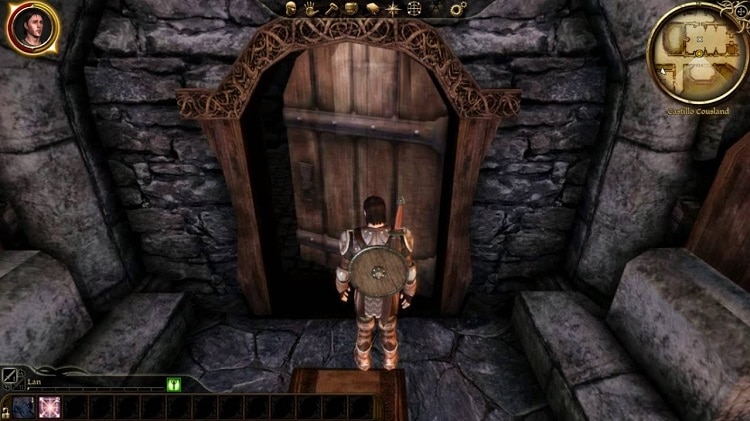 The second game on this list from veteran studio BioWare, Dragon Age: Origins, was the studio's attempt to establish their fantasy universe to move away from licensed titles. It was one of the first RPGs I ever played, and it was a massive success.
Dragon Age: Origins is a very mature take on the fantasy genre, complete with relationships with companions and challenging stories that explore complex themes of morality and duty.
The decisions that players make during the game come with huge consequences, both for the player's character and the wider world throughout the game as well.
However, one of the most unique parts of Dragon Age: Origins is its titular Origins system that allows players to select and play through an introductory sequence fitted for their character.
These each give your character an exciting and personal tale leading into the game's wider story that influences how the player roleplays the character and how others see you throughout the game's locales.
As you play through the game, you also learn about your different companion characters that each have their storylines and choices to be made, allowing for multiple playthroughs that each have their own stories and quests.
Pillars of Eternity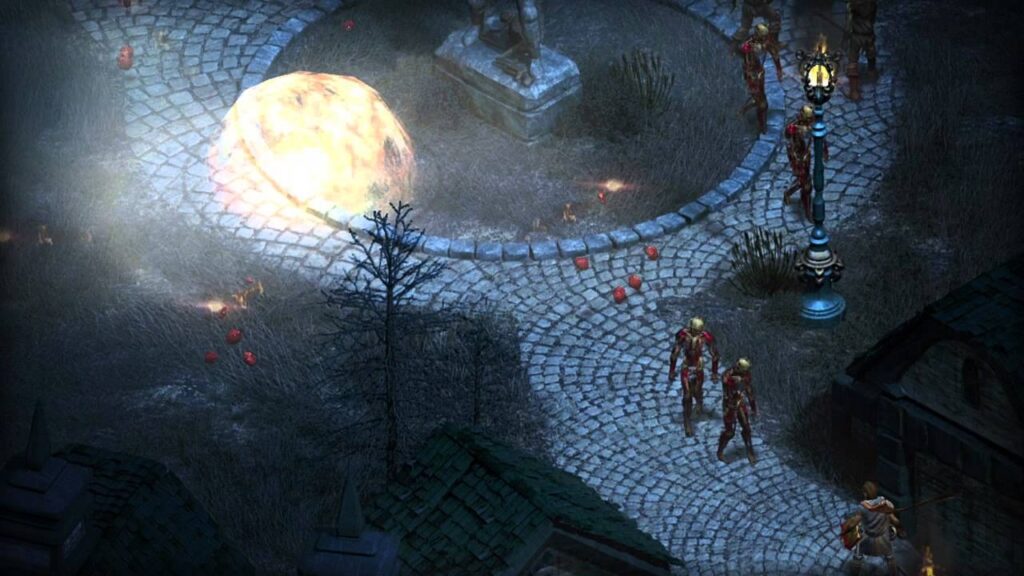 Another appearance by Obsidian Entertainment, both Pillars of Eternity games are fantastic spiritual successors of the Baldur's Gate series. However, each of the games features numerous improvements and has an intricate and complex combat system that seems more straightforward at first to help ease you into it.
There are also numerous classes for players to use that each brings an entirely unique and different playstyle to the battlefield. Each class can also be built out in numerous ways, which puts more control in the hands of the player when deciding how their party will approach combat.
Pillars of Eternity also contains some of my personal favorite writing from the team at Obsidian Entertainment. The world itself is filled with unique and interesting tidbits of lore that play with numerous mature themes and quandaries.
The world also feels extremely alive, with different factions warring with one another to represent different viewpoints and conflicts never seeming one-sided or obvious who the correct party is. The writers also managed to create extremely layered party members that have strong points of view and positions within the established universe.
Dungeons & Dragons: Dark Alliance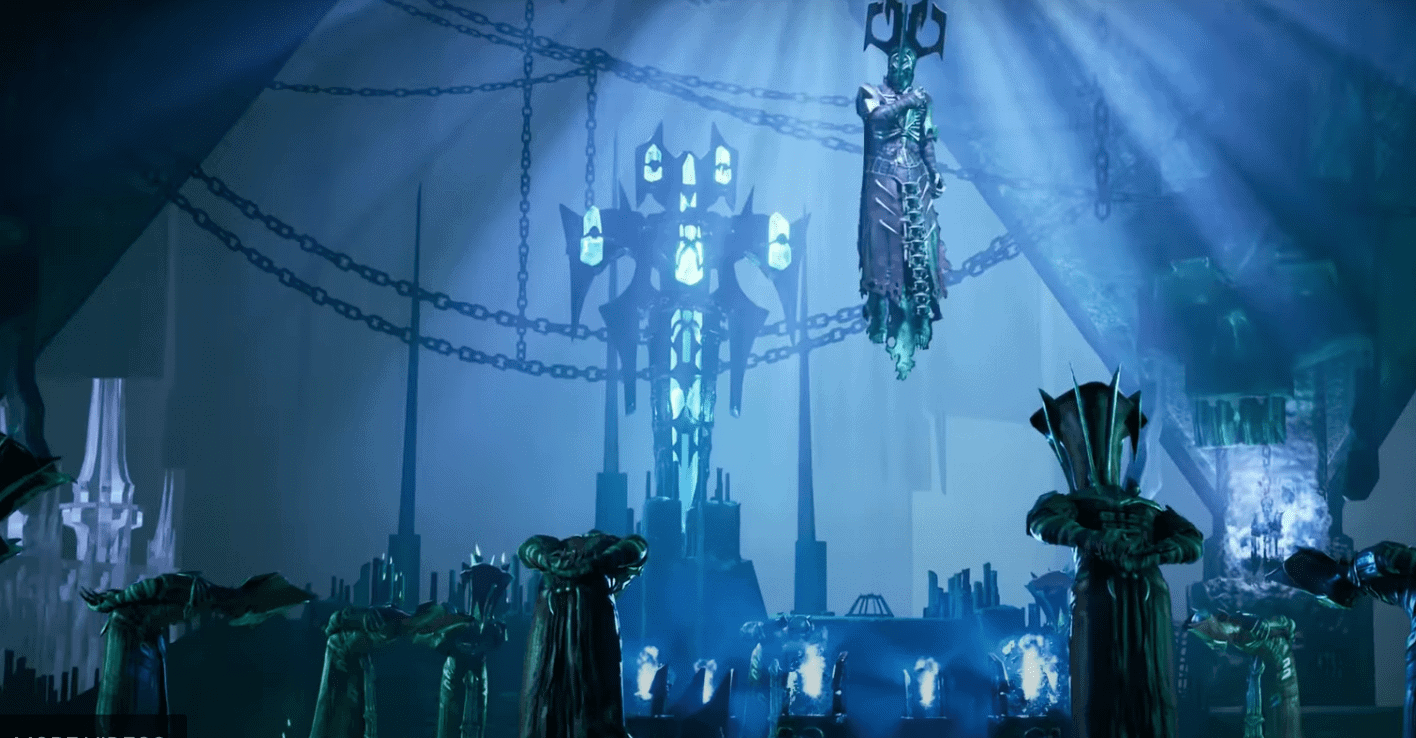 If you're looking for a console game that heavily caters to the D&D fan base, Dark Alliance is your best option. With a release date of June 22nd, it's also the newest D&D-inspired video game on my list.
Main Gameplay Features
This D&D-inspired video game features stunning graphics, set in Icewind Dale, a compelling tundra landscape. The game promises feature-rich, immersive storytelling– but players can craft their own story. A combination of exciting action, rich role-playing, and authentic execution makes this an exciting game to look forward to.
You'll have your choice of four playable characters, all from The Legend of Drizzt series by R.A. Salvatore. You'll also have the option for a single or multiplayer game ( co-op for up to four players).
Price, Availability & Where to buy
You'll have your choice of three editions. The Standard Edition costs $39.99 and features the basic game, as well as a weapon set.
The Digital Deluxe Edition retails for $59.99 and also includes a Lich weapon set (bow, axe, and hammer), as well as the Echoes of Blood War expansion. The Steelbook Edition retails for $59.99 and adds a mini art book, official soundtrack, and collectible case.
Dark Alliance will be available for Xbox Series X, Xbox One, and PS4, PS5. You can purchase on Steam and GamePass upon release, or preorder now here.
Planescape Torment: Enhanced Edition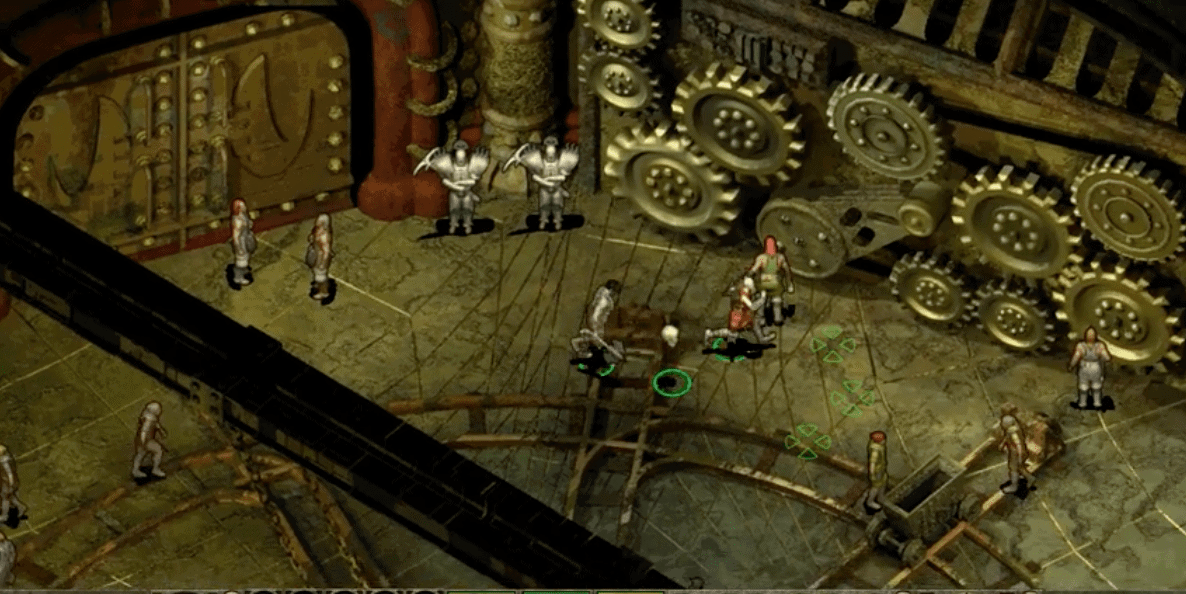 The winner of the RPG game of the year has revamped for a modern audience. While Planescape Tournament may have more updated graphics than its original version, the gameplay that drew in players remains intact. It's hard to believe that the original D&D-inspired video game first came out in 1999– but the appeal remains, with some needed upgrades.
Main Gameplay Features
An impressive soundtrack, multiple story outcomes, and dynamic characters are the stars of Planescape. You'll play as the Nameless One. Marked by scars and without memory of your past, you're thrust into an adventure on the streets of Sigil in the Outer Planes.
As you venture into the city you'll encounter enemies, meet companions and learn to unearth secrets. Magic abounds, alongside interesting conversations, a character creator, and dynamic gameplay. The remastered version offers a 4K interface, area zooming, combat logs, and highlighting tools.
Price, Availability & Where to buy
Planetscape: Enhanced costs $19.99. You also have the option for $60 and $100 bundles with additional content. The Deluxe version retails for $26.98 and includes the official soundtrack.
Planescape is available for Windows XP, Vista, 7, 8, and 10, as well as Mac OSX. You can purchase it on Steam Here.
Baldur's Gate 3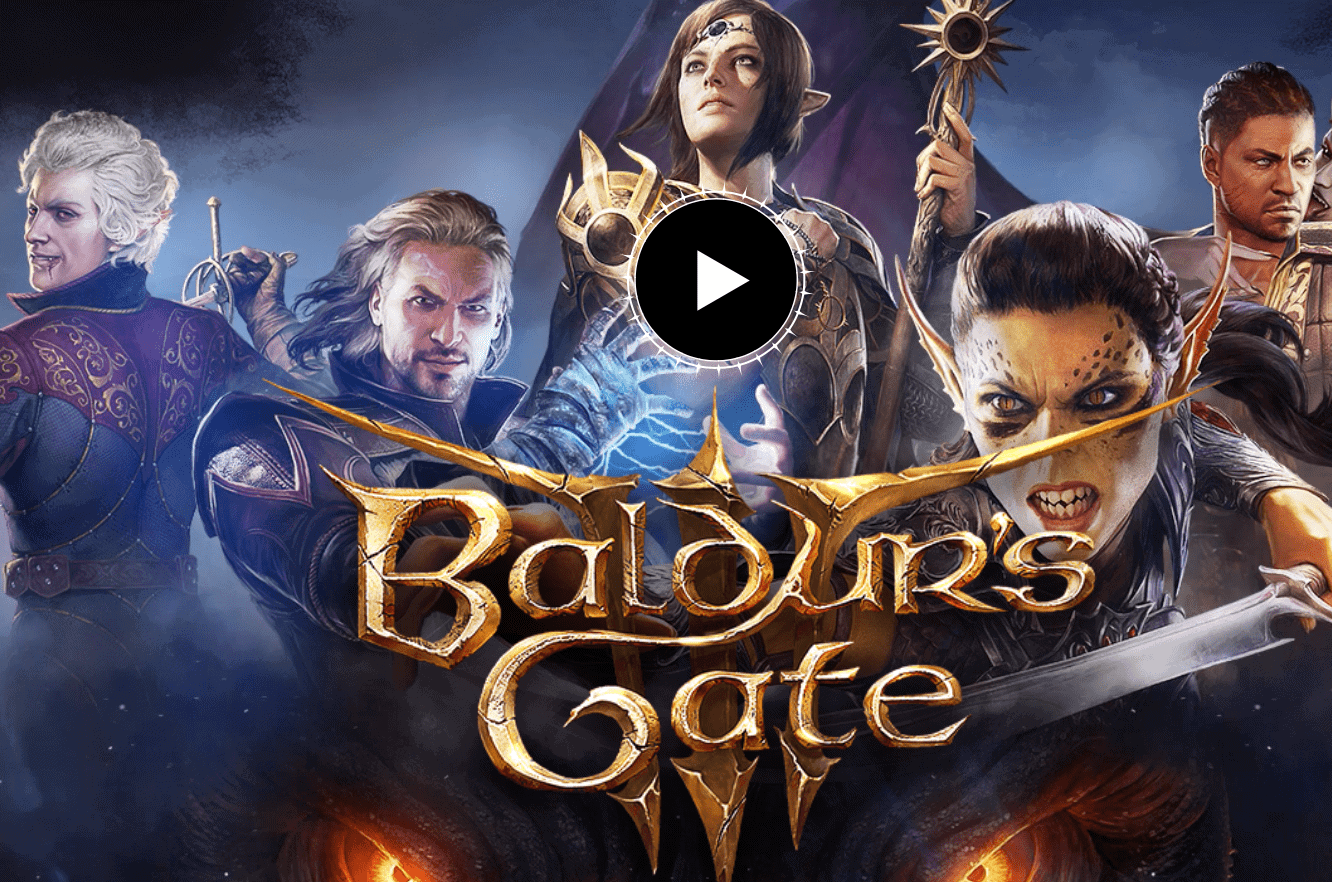 Baldur's Gate 3 is the third iteration of a popular video game series inspired by D&D. Of the games on this list, it strikes the best balance between classic and modern gaming. That's due to its strong gameplay elements, consistent updates, and beautiful graphic style. Stylized but modern and inviting, it's currently available for early access.
Main Gameplay Features
Baldur's Gate 3 in the late 15th century, around a century after Baldur's Gate II. You start the game as a captive of flayers in the midst of their invasion of Faerun. You'll be forced to make an escape using a damaged ship– but that's only the beginning of your challenges. From there, survival will mean warding off attacks and making strategic choices with warlocks, vampires, and a githyanki fighter.
Baldur's Gate 3 has both a single-player and multiplayer cooperative mode. You can create your own characters and make your own decisions. This is more a straight storyline, which is well constructed, but less flexible than some D&D-inspired games.
Price, Availability & Where to Buy
As this is still in early access, for now, there is not an official price point for the full release. It's available for both Windows and macOS. Learn about Early Access Here.
Can't wait for a full game? Buy Baldur's Gate 2 Here.
Dungeons and Dragons: Daggerdale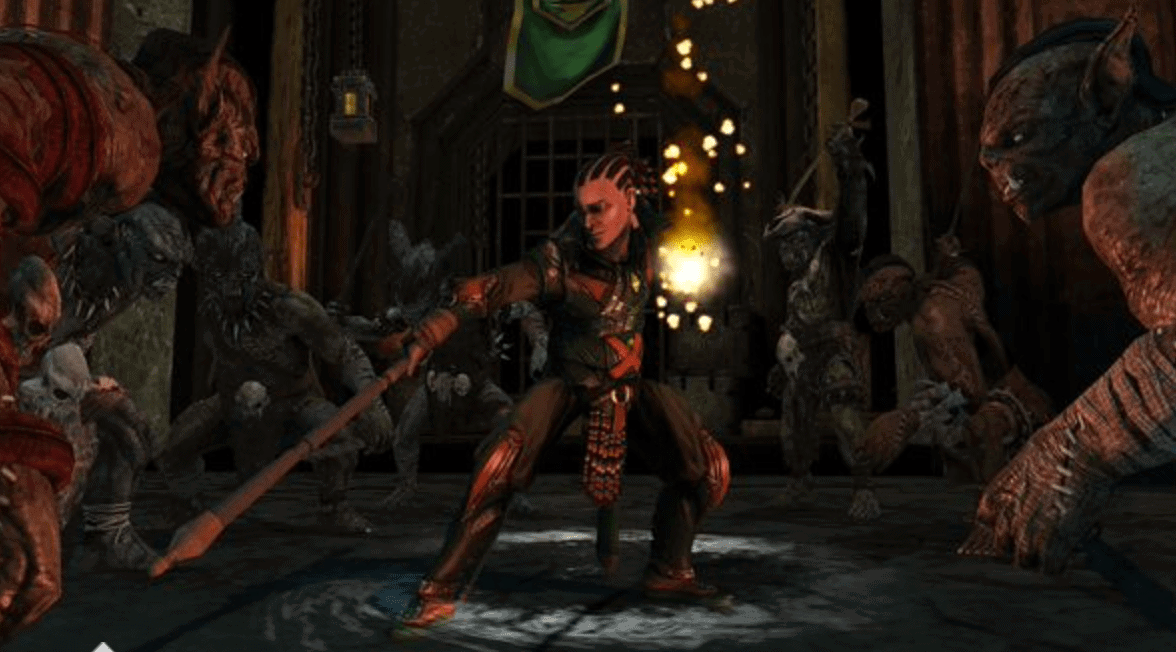 If you love D&D but are more into hack and slash combat for video games, Dungeons, and Dragons: Daggerdale may be the best option for you. Action-packed, fast-paced, and delving into the iconic Forgotten Realm, there's plenty to admire.
Main Gameplay Features
Daggerdale is set in the Dalelands of the Forgotten Realms, in the remote Desertsmouth Mountains. You'll explore catacombs, mines, and high towers as you meet each challenge and continue your adventure. The option for both solo and multiplayer allows you to fight alone or play with up to four other players.
Immersive combat combines lore, unique characters, and a nuanced world to explore. While combat is more fast-paced than some of the games on this list, Daggerdale still comes across as a rounded game, with creativity and adventure that will appeal to D&D fans new and old.
As a final note, I also appreciate the sense of character development, with options to select your class, and level up skills as you gain experience.
Price, Availability & Where to Buy
This game is available for Windows, but if you have Windows 10, you'll need to follow this tutorial to get the game to run. You can buy it for $14.99 on Steam Here.
Frequently Asked Questions
Question: Can I play D&D alone?
Answer: From video games to the classic game, D&D is often thought of as a cooperative or competitive game, but you can in fact play D&D alone. To play D&D alone, you'll want to play the 5th edition, as it is the latest version with the most flexible rules and versatile gameplay.
Running a solo campaign actually has a number of advantages: you can learn the game more deeply, test builds, and get a sense of the game for yourself. Premade campaigns are most helpful for solo gameplay. You can find some of the best D&D maps to enhance your experience.
Just keep in mind that it's usually best to play with a small group of friends if possible. Solo gameplay can be interesting, but also more time-consuming, as you'll be forced to role act all players.
Question: Is D&D hard to learn?
Answer: D&D is popular but some may be hesitant to start playing. With guides for everything from spells to weapons, it's understandable that many may come off with the impression that D&D is hard to learn.
The truth is that it is not hard to learn, so much as it takes time. Reading guides can be helpful, as can playing with other D&D fans. With the 5th edition, the gameplay is more flexible than ever. D&D has intricate systems, but you can select the campaign of your choice and even make one of your own.
Question: Does Walmart sell D&D stuff?
Answer: Walmart sells pamphlets, books, and related items for D&D. They may not be the best source for D&D-inspired video games, but they do offer some ads that can enhance your gameplay experience. For those new to D&D, a compelling option is the Dungeons and Dragons Starter Set Book Supplement. They also sell handbooks, guides, and gift sets.
Final Thoughts
It may be an exciting few years to come for video games inspired by D&D. With a feature film set in 2023, and two promising games to be released soon, I have no doubt that more options will be offered in the next few years. Still, there are some solid options for console and pc players, both newer and older, with impressive gameplay.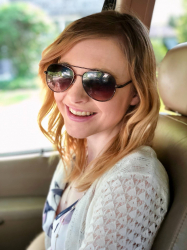 Latest posts by Erin Jamieson
(see all)