A Cordon of Arrows 5e guide is for you if you are a Ranger who wants to spice things up. I love Rangers, and when I play a D&D class, I want to utilize every crevice of what they have to offer.
Rangers are often written off as hippie Goodberry machines. But they are so much more. Their ingenuity and ability to merge nature with magic – much like the Druid – make me fall in love with them every time I play them.
When I play Ranger, I use non-magic abilities more than I cast spells. So, my spell slots are often available. That's why something like Cordon of Arrows works well with my playstyle.
Cordon of Arrows 5e Spell Info
Level

 – 2nd-level

School

 – Transmutation 

Casting Time

 – 1 action

Range/Target

 – 5 feet

Components

 – V, S, M (four or more arrows)

Duration

 – 8 hours

Class

 – Ranger
Cordon of Arrows is a spell that requires the Ranger to plant four arrows into the ground. As long as the spell is active, any creature that steps into the 30-foot radius will be shot with an arrow on each turn.
If the creature wants to avoid damage, it must make a Dexterity saving throw or take 1d6 piercing damage. If you cast this spell using a 3rd level or higher spell slot, you get to add two more arrows for each extra level.
Because this spell requires voice, somatic, and material components, you must talk while you plant the arrows. What you must say isn't clear, so go wild with your spellcasting words. 
Amping Up Cordon of Arrows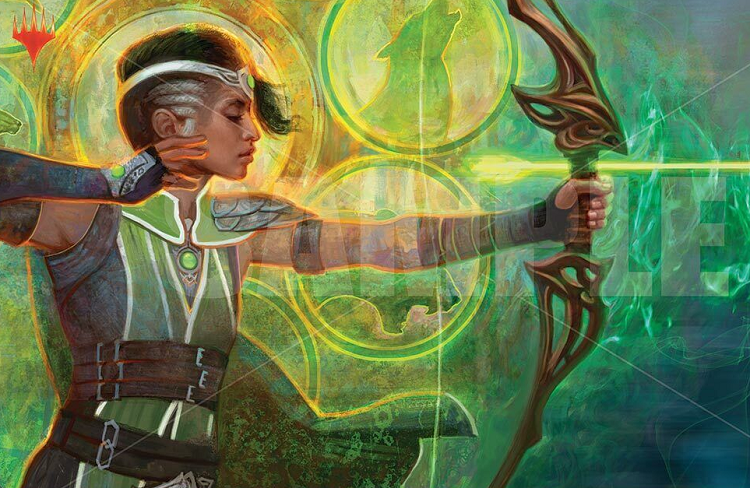 Cordon of Arrows may be boring if you don't find unusual ways to use it. Luckily, it's not a one-track spell without any interesting methods to utilize it for your party's benefit.
Unlike some other spells, it's not that easy to mess Cordon of Arrows up. Just remember to immunize your party members, and they can't be too upset when anything else goes wrong. 
Set a Trap
This is the most common way to use Cordon of Arrows. It may be even more common than using it as an offensive spell in combat. You can set a trap with Cordon of Arrows if you have a spell slot.
Because it lasts eight hours, you can place it right before a long rest or at the entrance of a dungeon you just entered. You can even attach an alarm system to know when someone enters it.
Use Poison Arrows
While you can't use magic ammo for Cordon of Arrows, you may be able to get by with using non-magical effects on the arrows. To do this, ask your DM if it will affect the targets.
Don't be surprised if it doesn't because it's not written in the spell description. Some DMs will add extra damage if you get creative, but most of them will play by the rules regarding spell damage and effects.
Bard Arrows
Because Bards can cast spells at higher levels, they can actually do more damage than the Ranger with this Ranger spell. Of course, Bards and Rangers each have their specialties, but it's a thought.
College of Lore works well for this as they are collectors of spells – and everything else.
Placing More than One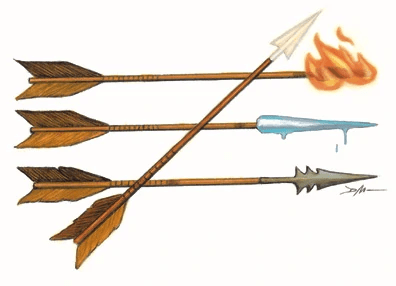 If you have the spell slots, you can cast more than one Cordon of Arrows. This allows you to create a barrier, trap, or even a weapon of sorts. I recommend using a star shape rather than a circle.
Because the trap is hidden, enemies won't know where they shouldn't step. So staggering the traps will ensure that they can't easily throw ranged attacks at your sleeping party.
Baiting
You can place the Cordon of Arrows spell ahead of time and then bait the enemy into it. If they don't fall for the bait, which can be you running through it, then try to force them into it.
A force push or a charge may do the trick. But only use a melee push or bait if you know that you can take the enemy should something go wrong.
Cordon of Arrows Rulings
Cordon of Arrows has its own set of rulings. But some things aren't specified in the description or are difficult to decipher. Your DM can clear these up as they will have their own opinion.
In case you're wondering, DM rulings always override the rulings of the Player's Handbook. This can be infuriating if you have a difficult or strict DM, but it's best to work together, so everyone enjoys the game. 
Non-Magic Ammo
The spell specifies that you can't use magical ammo. Perhaps this is because it will interact badly with the magic you cast over it. Either way, it's a big no-no. So make sure you keep regular arrows stocked.
Buying Arrows
You can use any arrows or bolts for Cordon of Arrows. Because of this, I wouldn't go using your nicest holy arrows unless the DM allows them to do extra damage. But if you wonder if using them is possible, then yes, it is.
But it's up to your DM whether you can use non-magic arrows that are stronger and do extra damage or not. If the DM doesn't specify, then no, they do not do extra damage.
Giving Immunity
You can give immunity to Cordon of Arrows to anyone you wish as long as you do so when you cast the spell. If you forget to choose someone, you probably can't give them immunity afterward.
So make sure that you choose your entire party one by one. Otherwise, the DM (or enemy) may find a loophole and hurt your friends with your own spell. If you're not a Fireball maniac, this will bother you.
Leaving Range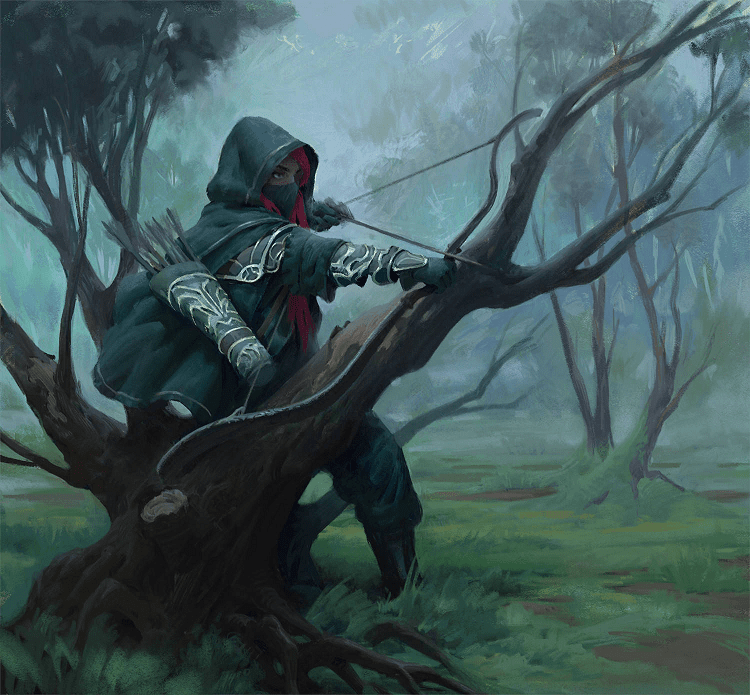 I've heard it disputed whether you could leave the range of the spell or not. This confused me because the spell doesn't use Concentration. So, yes, you can leave the 50-foot range of the spell, and it will still go off when someone enters.
Once you set the spell, it will work as it should. Anyone who steps into the 30-foot radius – not diameter, which I've also seen disputed – will be shot by an arrow. 
Shot by One Arrow
Whenever you're in combat, the ruling is fairly simple. The second an enemy enters the circle, they are shot by an arrow. Then, if they end their turn in the area, they are shot by another arrow.
But outside of combat, it's a little more difficult to understand. So, they get shot when they enter, yes. But when else? Because a round is 6-seconds, I'd use this and have them get shot every six seconds they are in the circle.
Replacements for Cordon of Arrows (Level 5 and Under)
There are a few arrow spells such as Acid Arrow, Flame Arrows, and Lightning Arrow that more or less add extra damage to your ranged attack. I don't consider these replacements for Cordon of Arrows.
To be a replacement for Cordon of Arrows, the spell either has to fire multiple arrows (AoE) at once to cover ground or be used as a trap. If you're a higher level, then know that my favorite trap spell above 5th-level is Symbol.
Conjure Volley
Level

 – 5th

School

 – Conjuration 

Casting Time

 – 1 action

Range/Target

 – 150 feet

Components

 – V, S, M

Duration

 – Instant

Class

 – Ranger
Ranger is another Ranger spell that uses non-magical ammunition. You throw a weapon or shoot ammo into the air. Then, hundreds of copies appear and fall into a 40-foot by 20-foot cylinder.
Anyone inside must make a Dexterity saving throw – even friends – and they take 8d8 damage upon a fail. On a success, they take half that. This is insane damage, but it's also a fifth-level spell.
Hail of Thorns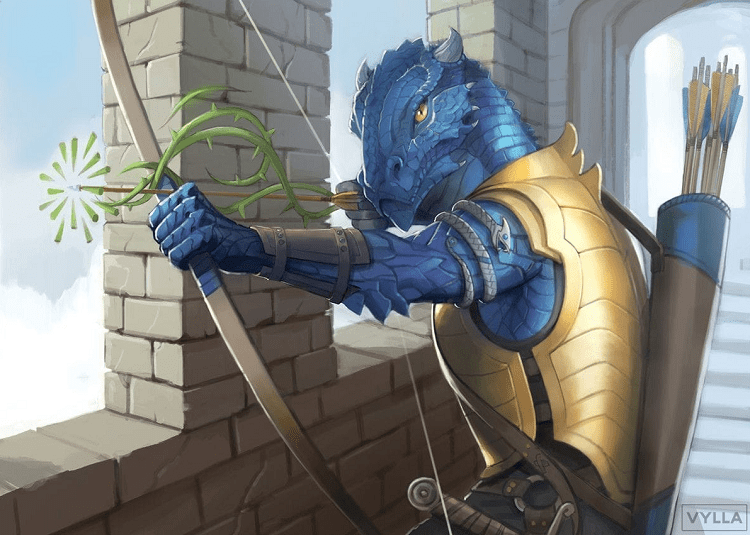 Level

 – 1st

School

 – Conjuration

Casting Time

 – Bonus Action

Range/Target

 – Self

Components

 – V

Duration

 – Concentration, Up to one minute

Class

 – Ranger
Another great Ranger alternative is Hail of Thorns, which does decent damage for 1st level. When you cast Hail of Thorns, your next attack that hits will create a rain of thorns that grow out from your weapon.
All creatures within 5 feet of it must make a Dexterity saving throw. On a fail, they take 1d10 damage. On a success, they take half that much. Damage increases by 1d10 for each spell slot above the 1st level.
Alarm
Level

 – 1st

School

 – Abjuration Ritual

Casting Time

 – 1 minute

Range/Target

 – 30 feet

Components

 – V, S, M

Duration

 – 8 hours

Class

 – Ranger, Wizard
This is a popular spell that you can use as a trap. You choose a door, window, or area smaller than a 20-foot cube. For eight hours, an alarm alerts the caster whenever anything tiny or larger enters the area.
When you cast the spell, you can choose creatures that won't set off the alarm. You can also choose if you hear the alarm or "know" someone has entered the area.
Glyph of Warding
Level

 – 3rd

School

 – Abjuration

Casting Time

 – 1 hour

Range/Target

 – Surface or chest (any object that can be closed)

Components

 – V, S, M

Duration

 – Until triggered or dispelled 

Class

 – Bard, Cleric, Wizard
This complex spell sets a trap inside a closed object or on a wall/floor. The spellcaster can set all kinds of requirements for the glyph to trigger and choose the type of glyph they create.
You can choose to create an explosive glyph or a stored spell glyph. This is an amazing spell for 3rd level and has many uses. You can even password lock the glyph.
Snare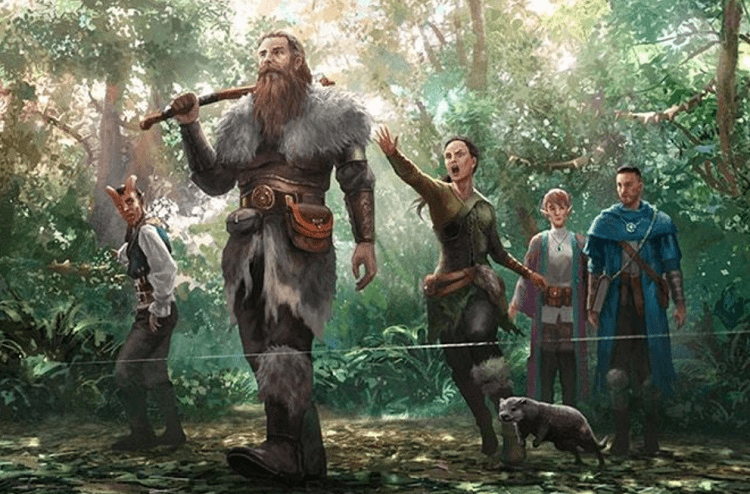 Level

 – 1st

School

 – Abjuration

Casting Time

 – 1 minute

Range/Target

 – Touch

Components

 – V, S, M

Duration

 – Until Triggered or dispelled 

Class

 – Artificer, Druid, Ranger, Wizard
Snare is a simple trap spell that uses rope to create a circle that is one "square" wide. When you cast the spell, the rope turns into a magical, invisible rune of sorts that requires an Investigation check to discover.
If a small creature or larger enters the area, they must succeed on a Dexterity saving throw or be strung up by their ankles. They can try to escape on each of their turns.
FAQs
Question: How Much Does Cordon of Arrows Ammo Cost?
ANSWER: YOU CAN USE SIMPLE ARROWS FOR THIS SPELL, AND IT'S NOT ANY DIFFERENT THAN USING SPECIAL ARROWS. THESE SIMPLE ARROWS USUALLY COST AROUND ONE GP PER 20 ARROWS, BUT YOU CAN MAKE YOUR OWN OR ASK YOUR DM HOW MUCH THEY COST.
QUESTION: IS CORDON OF ARROWS GOOD?
ANSWER: CORDON OF ARROWS IS A GOOD SPELL THAT YOU CAN CAST AT 2ND LEVEL. IF IT WERE A HIGHER-LEVEL SPELL, IT MIGHT NOT BE WORTH IT. BUT BECAUSE IT'S 2ND-LEVEL, IT HAS A LOT TO OFFER A RANGER JUST STARTING OUT.
QUESTION: HOW MANY ARROWS CAN I CARRY IN 5E?
ANSWER: YOU CAN CARRY TWENTY ARROWS IN THE AVERAGE QUIVER. OF COURSE, YOU CAN FIND QUIVERS THAT CAN CARRY MORE AND EVEN SOME THAT CAN CARRY INFINITE ARROWS, BUT THESE ARE RARE AND TYPICALLY CAN ONLY BE FOUND IN DUNGEONS.
QUESTION: WHAT DOES CORDON OF ARROWS LOOK LIKE?
ANSWER: CORDON OF ARROWS IS UNASSUMING. THE SPELL DOESN'T LOOK LIKE ANYTHING, BUT WHEN YOU CAST IT, YOU MUST LITERALLY PLANT THE AMMO THAT WILL SHOOT FROM THE GROUND. BECAUSE YOU'RE A RANGER, YOU CAN MAKE IT LOOK NATURAL.
QUESTION: WHAT IS THE MAX NUMBER OF ARROWS IN CORDON OF ARROWS?
ANSWER: YOU CAN CAST CORDON OF ARROWS AS A 9TH-LEVEL SPELL, WHICH WOULD BE EIGHTEEN ARROWS AND A DAMAGE RANGE OF 18 TO 108. THIS IS CRAZY MAX DAMAGE, BUT THE AVERAGE DAMAGE IS 63.
Cordon of Arrows 5e Guide: Is It Worth It?
In my opinion, Cordon of Arrows isn't worth it if you use it in combat as a regular damaging spell. But if you use it as a trap or at a higher level, it can be beneficial and overpowered.
Because it can do a maximum of 108, and Rangers aren't known for their damaging spells, I love Cordon of Arrows. You can gain a huge advantage if you use it to initiate a fight.
Just make sure that you greenlight the plan with the Rogue, who prefers to be the one to initiate a fight. But then again, has the Rogue ever allowed the Ranger to greenlight anything?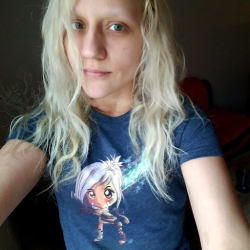 Latest posts by Emily Medlock
(see all)